Daniel Ricciardo on Red Bull move: It feels 'like going home to Mum and Dad'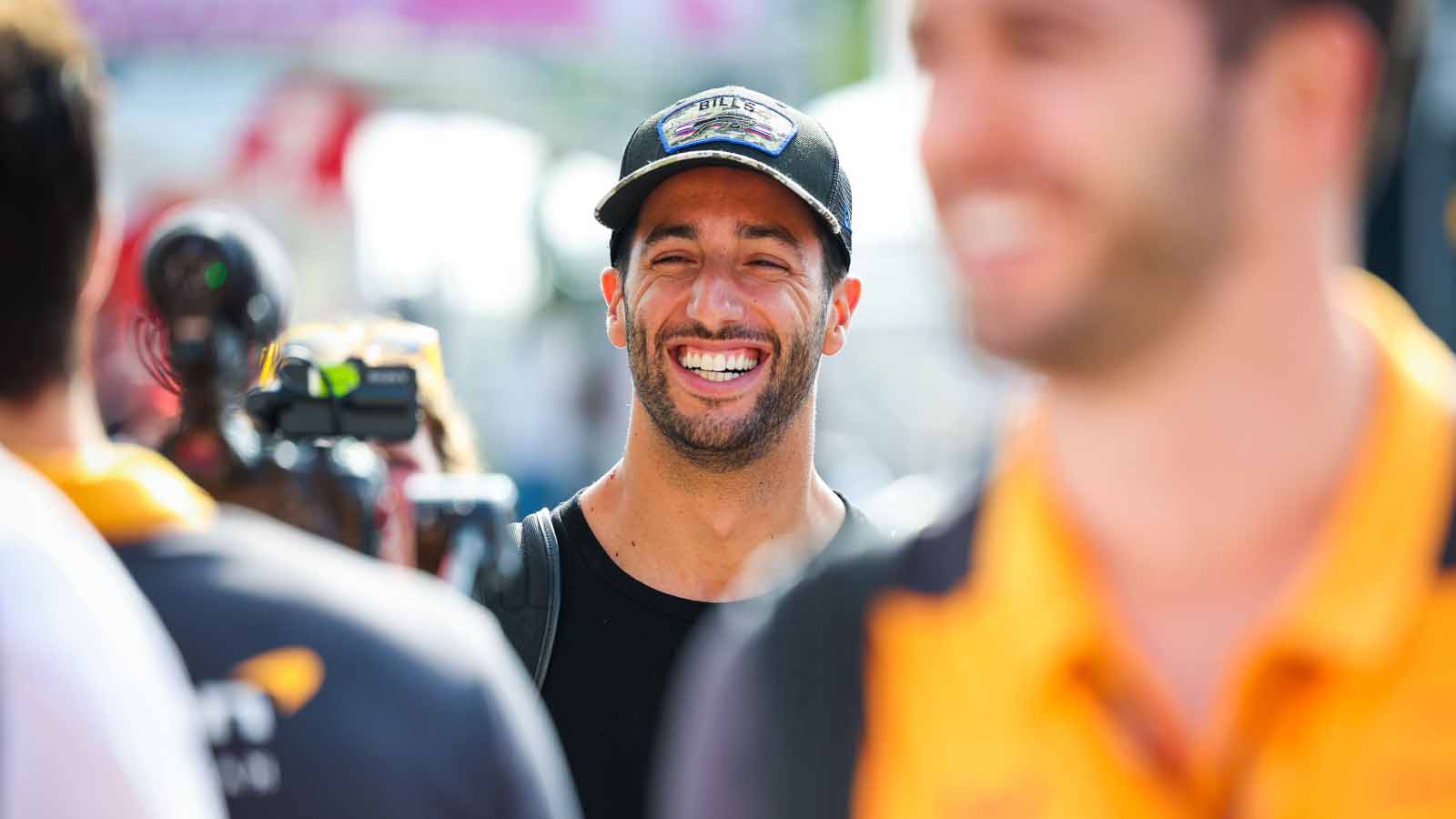 Returning to his roots next season having signed on as Red Bull's reserve driver, Daniel Ricciardo is happy to be back with "Mum and Dad" after two troubling seasons with McLaren.
But that's not to say he never felt "warmth and love" from the Woking team.
Ricciardo has come full circle in his Formula 1 career, the Honey Badger re-signing with his first Formula 1 outfit for next year's championship as he steps down to a reserve driver role.
The move brings to an end all the speculation about his future after the 33-year-old having faced a barrage of questions about his seat at McLaren and then, after they announced they'd be parting ways, about what comes next.
The next is "like going home to Mum and Dad" he says.
"There's something about going back to where it all started," he said in an interview with Speedcafe.
"There's certainly a nostalgia to it but, honestly, it's all hit over the last few years.
"But it's even more recently when Mr Mateschitz passed away, just hits home much I have them to thank for [my career].
"I feel like I was always appreciative of the opportunity they gave me, but it really hit home – if it wasn't for them, I literally wouldn't be on the grid.
"So there's that as well, where it's like coming back to where it all started, and it is like going home.
"It's like going home to Mum and Dad, you know.
"They're your biggest people that supported your whole career, and you just want to be back in that environment, I guess, and feel that warmth and love.
"I don't want that to be a headline saying that I haven't felt that elsewhere, but there's something about it which I think will feel really nice."
And "nice" is something Ricciardo's honesty needs right now.
After two mediocre seasons with Renault, the Aussie recorded two wretched ones with McLaren where points were hard to come by and matching his team-mate Lando Norris seemed almost impossible.
He had hoped this year's all-new cars would put him back in the game but it wasn't to be, his results even worse than in his first season with McLaren.
What made it worse was that he couldn't find his way out of the hole, steps forward followed by steps backwards.
He's now interested to see if, when he claims in the Red Bull, he'll have the same troubles as he did in the MCL36 or find himself in a car that works for him.
"McLaren, in a way, I have to accept it was what it was, and maybe I'll never know [why it didn't work]," he said.
"That's why I'm curious to get back into Red Bull, a place where obviously I competed well with Max, and even just get on the sim and get back to a car that I'm like 'oh yeah, this is a car that allows me to show my strengths.'
"I'm kind of just curious to see how I go back in something which I obviously had a lot of success in."
The breather Daniel Ricciardo needs
While there is a lot of debate about whether Daniel Ricciardo's decision to take a reserve driver role will actually see him return to the F1 grid in 2024, almost everyone can agree it is a break the Aussie needs.
Last season was hard, this year has been downright difficult, not helped by the constant speculation about his future.
Perhaps, though, the worse moment in Ricciardo's season was Austin, a race he loves, but finished well outside the points in 16th place.
Climbing out of his McLaren, he lamented: I don't know how I'm continuing to continue.
"I have no idea what to say.
"Honestly, it's just 2022… when you think it can't get worse, it does."
The usual smiling Honey Badger came across as a broken man, a driver without any understanding – and therefore no answer – as to what was wrong.
It was at the moment F1, aside from wanting to give him a hug, realised how much Ricciardo needs a year on the sidelines to breathe, regroup, and maybe fall in love with the sport again.
Will he be back in 2024?
"It [the year out] will either fuel the fire and make me hungry and more motivated than ever, or it will be like, 'oh, this is the right thing for you'," he said.
"In that case… then I must be really happy."
Read more: McLaren 'far away' from blaming Daniel Ricciardo's struggles for missing out on P4