Ricciardo 'definitely on the second part' of his F1 career
As reports continue to link IndyCar drivers to his McLaren seat, Daniel Ricciardo concedes he doesn't "have 10 more" years in him.
Ricciardo joined McLaren last season, his third team in four years as the Aussie chased a potential championship-winning car.
Swapping from Red Bull to Renault to McLaren, he has instead had to watch as his former Red Bull team-mate Max Verstappen won the 2021 Drivers' title ahead of Lewis Hamilton.
But while Ricciardo clinched McLaren's only race win that same season, the 32-year-old's future with the Woking team is by no means secure.
This season marks the second and last year on his current deal with reports claiming he will be offered a third for 2023 but that could be it.
McLaren are testing both Pato O'Ward and Colton Herta later this year with an eye to putting one of the two in the car alongside Lando Norris coming 2024.
What the means for Ricciardo is anyone's guess but for now he is not thinking about hanging up his helmet.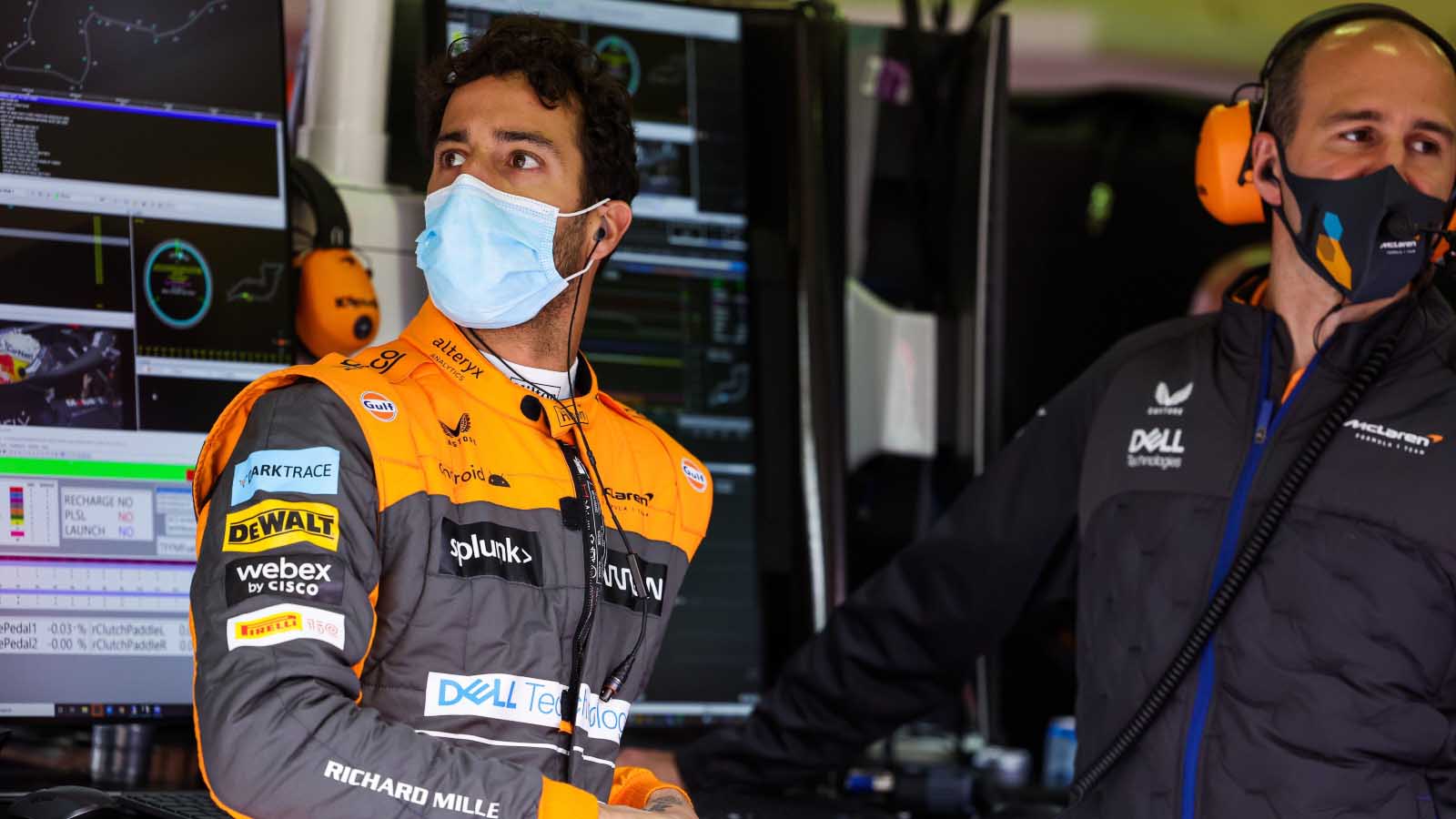 "I think going deeper into it, no, I'm not considering it or anything," he told ESPN.
"But I'm also aware that I've done 10, 11 years now. Am I gonna do another 10 more? Unless I start winning every race and it makes a lot of sense, I don't have 10 more in me.
"So I'm definitely on the second part of it. I couldn't tell you now if it's three years, five years, whatever, but I'm aware that I can't see myself doing this at 40.
"I'm still passionate about the sport and I still want to do good in it, so that's it. It's as simple as that. You just pull back [the negatives]. I'm still enjoying it. The results aren't there yet. But a negative attitude isn't going to help me get those results either."
He did, however, joke earlier this year that he was "gonna retire, but I will not no more" after Formula 1 announced it would be heading to Las Vegas in 2023.
Asked about that comment, he said: "Black and white, it was a joke. That's like my humour.
"Blake [Friend, his business manager] sitting over there, I fire him once a week. 'Hey mate, you're fired' … 'Yeah I'm gonna retire so you're not gonna have a job next year'. So I do like to take the piss."
This year's championship is Ricciardo's 12th in Formula 1 with his best result in the Drivers' Championship his P3s in 2014 and again in 2016.
But while in years gone by that was a hard one to swallow, Ricciardo says he has let that one go.
"It's just perspective, and that changes everything," he said. "I think through doing it for so many years now, and just a bit of wisdom, maturity, and perspective, I don't beat myself up about it anymore.
"I know when I was 27 or 28 I would say in interviews, like, I'm running out of time, I'm not World Champion yet. I was a bit bitter about it then. But I've kind of let that element go.
"In terms of just carrying that, I don't. I never wanted to carry an anger or bitterness, like 'oh man, I should have, could have, would have'. It is what it is. You just waste time and energy sulking about that stuff."
Ricciardo and his future with McLaren
Daniel Ricciardo has said he is in the second part of his career as rumours continue that McLaren could replace him come 2024.