Daniel Ricciardo feels less guilty about Yuki Tsunoda crash after seeing replay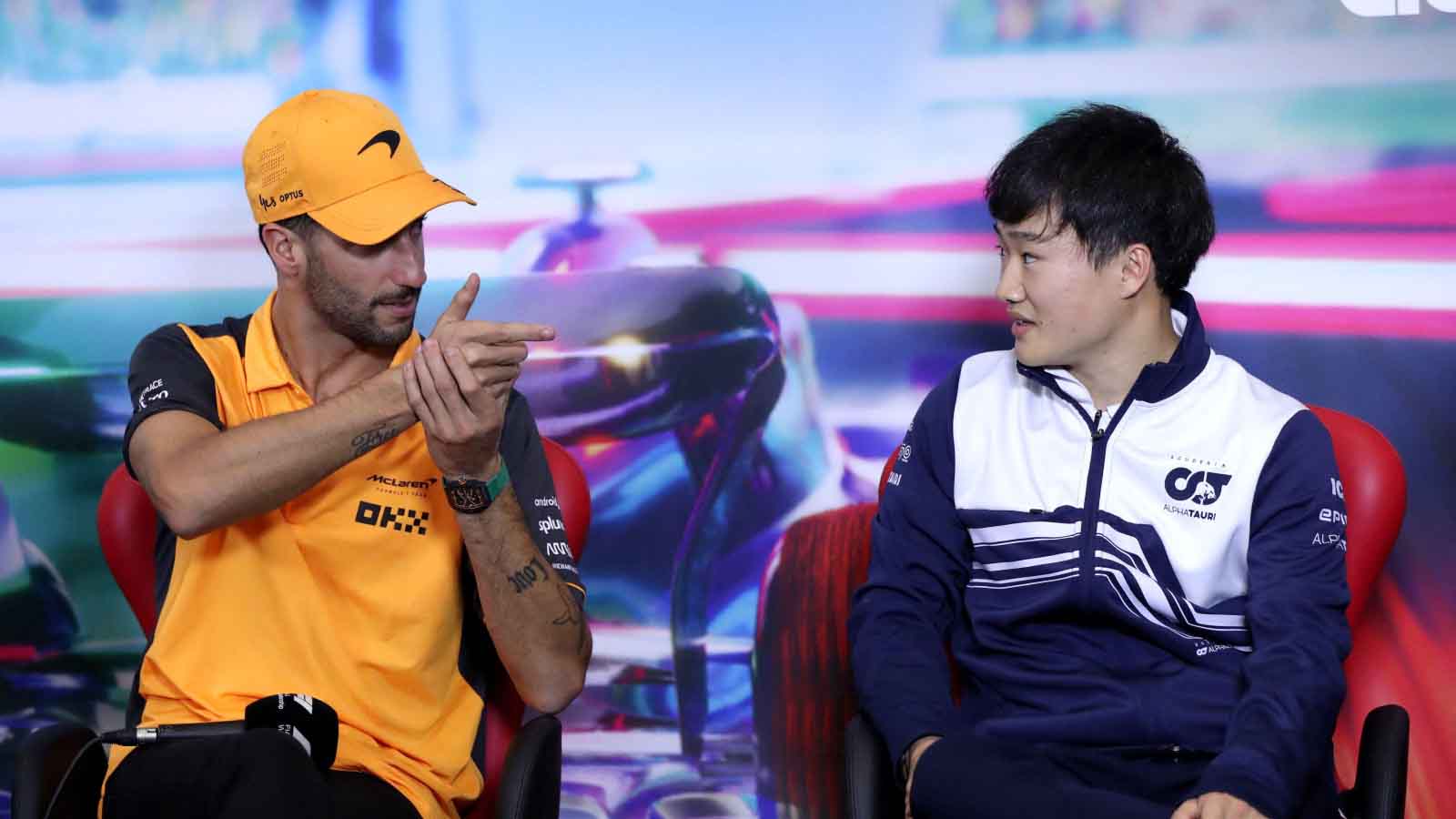 Daniel Ricciardo was slapped with a 10-second penalty for causing a collision with Yuki Tsunoda in Mexico City, but this did not stop him from putting in a fan-voted Driver of the Day performance on Sunday.
The McLaren driver was much faster than those around him as he gambled on strategy to move onto soft tyres for his final stint, and was looking to carve his way through the field and into the points.
He diced with AlphaTauri driver Tsunoda through the first sector, but a lunge into Turn 6 saw him not quite alongside his opponent – Tsunoda turning in as normal to take the apex and the two clipped wheels.
The Japanese driver asked "what the **** is he doing?" on team radio in the aftermath of the incident, which forced him to retire from the race.
But upon reflection and having seen a replay, seventh-placed Ricciardo accepts that responsibility for the crash was mainly his – but not fully.
Speaking to Sky Sports F1 about his race, Ricciardo said: "I'm very happy but it still wasn't straightforward. I mean, like I obviously I still got a 10-second penalty so I'm a little mixed about it.
"Like, of course you never want contact to a point where the other guy goes off but I just saw a replay just before I did the media and I don't feel as bad about it now – [but] of course I still wish it didn't happen.
Daniel Ricciardo at the #MexicoGP #F1pic.twitter.com/E9HP9z09UB

— PlanetF1 (@Planet_F1) October 30, 2022
"I think it's one where for sure I'll take a bit more responsibility, but I can't say it's 100% my fault. But anyway, you know, that was the little bit of a difficult moment in the race, but after Tom [Stallard, race engineer] told me I had 10 seconds I didn't respond.
"I was pretty dark. But then I felt like I still had really good pace, so I got on with it. And I managed to somehow make it work."
Ricciardo was able to run deep into the race on medium tyres before being in a position to switch to soft tyres where most drivers swapped to hards, which put him in a much stronger position than those around him.
Even with his penalty, the Australian was able to work his way through and take the 'best of the rest' title in seventh in Mexico – and explained the process behind McLaren's thinking.
"We kind of had to plan that if we were like tail end of the group, then we have the opportunity to try something – especially if the others pit relatively early," Ricciardo said.
"And I don't think I was rapid on the medium, but I think I had good tyre deg and we had confidence to go long, so we thought 'why not?'
"It's a good chance to attack, and obviously it's nice when you have a better tyre and you can you know put some pressure so we've definitely talked about it."
Read more: Lewis Hamilton reflects on 'awkward' Mexico Grand Prix after 'boos all day'