Daniel Ricciardo's update on Formula 1 future amid Mercedes rumours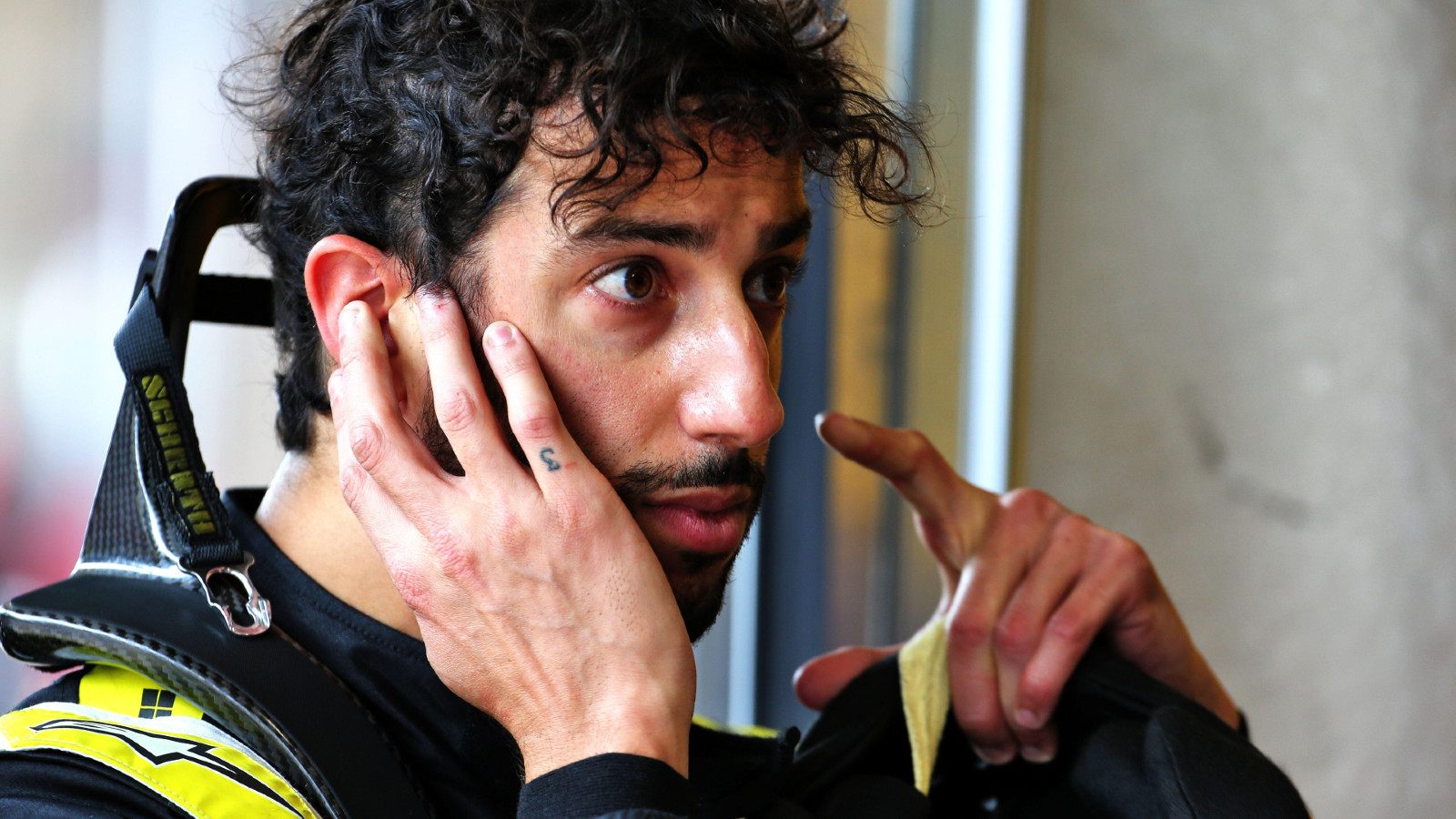 As rumours of Daniel Ricciardo's 2023 plans continue to do the rounds, the Aussie says there is no "problem", he's just not ready to sign anything.
Two months ago Ricciardo was facing questions about his future with McLaren and whether or not he'd continue with the team into 2023, the third and final year of his contract.
Having eventually answered that with a no, all the talk – and rumours – are now about what he's going to do next.
He's been linked to Alpine and Haas, even Williams has been thrown into the mix, although at the moment the speculation has turned to Mercedes.
Not for a race seat mind you, the team already has its 2023 line up confirmed, but a reserve driver role.
According to French broadcaster Canal+, Ricciardo and Mercedes are in "advanced talks" over a reserve driver deal for next season, the driver meeting with Toto Wolff in Mercedes' motorhome in Singapore.
But whether that was contract negotiation time or just a hello, the eight-time grand prix winner isn't giving anything away.
"Keen on resolving it?" he said in the Japanese GP press conference when asked about his future. "I wouldn't say there is a problem.
"I am just taking time to figure out what will be the best thing for me.
"There is no rush. I feel no pressure to quickly sign something.
"I want to take the right amount of time. I won't just sign the first contract to be back on the grid.
"I'll keep going with the season and it will become clear what is best for me."
Max Verstappen, Daniel Ricciardo and George Russell "press conference" #JapaneseGP #F1 pic.twitter.com/QQdhZJ2V2r

— F1 To Rule Them All (@F1RulesMedia) October 6, 2022
Haas team boss Guenther Steiner was recently asked about Ricciardo and whether he's a factor in Haas' driver decision with the team looking at alternatives to Mick Schumacher.
The Italian said it was up to Ricciardo to pick up the phone once he's decided what it is he wants with his tomorrow.
"He needs to weigh up what he wants to do," he told Sky F1. "If he decides to join a team at the back of the grid, that doesn't mean he cannot move on up the grid.
"He needs to find out what he wants to do in life, and that will take him time because this is a big decision for his career and I'm sure he takes it very carefully what he wants to do."
But in the wake of his best result of this season, a P5 at the Singapore Grand Prix, Ricciardo insists he has nothing new to tell anyone.
"There's nothing you don't know! Full transparency," he added.
"Good results help, they make everything better.
"This isn't a question of whether I still want to do it. I do.
"The result felt good but doesn't change my course [for next season]. That's why I want to be at the front."
Read more: F1 2023 driver line up: Who's confirmed for next year's grid