Daniil Kvyat discusses possibility of a shock Formula 1 return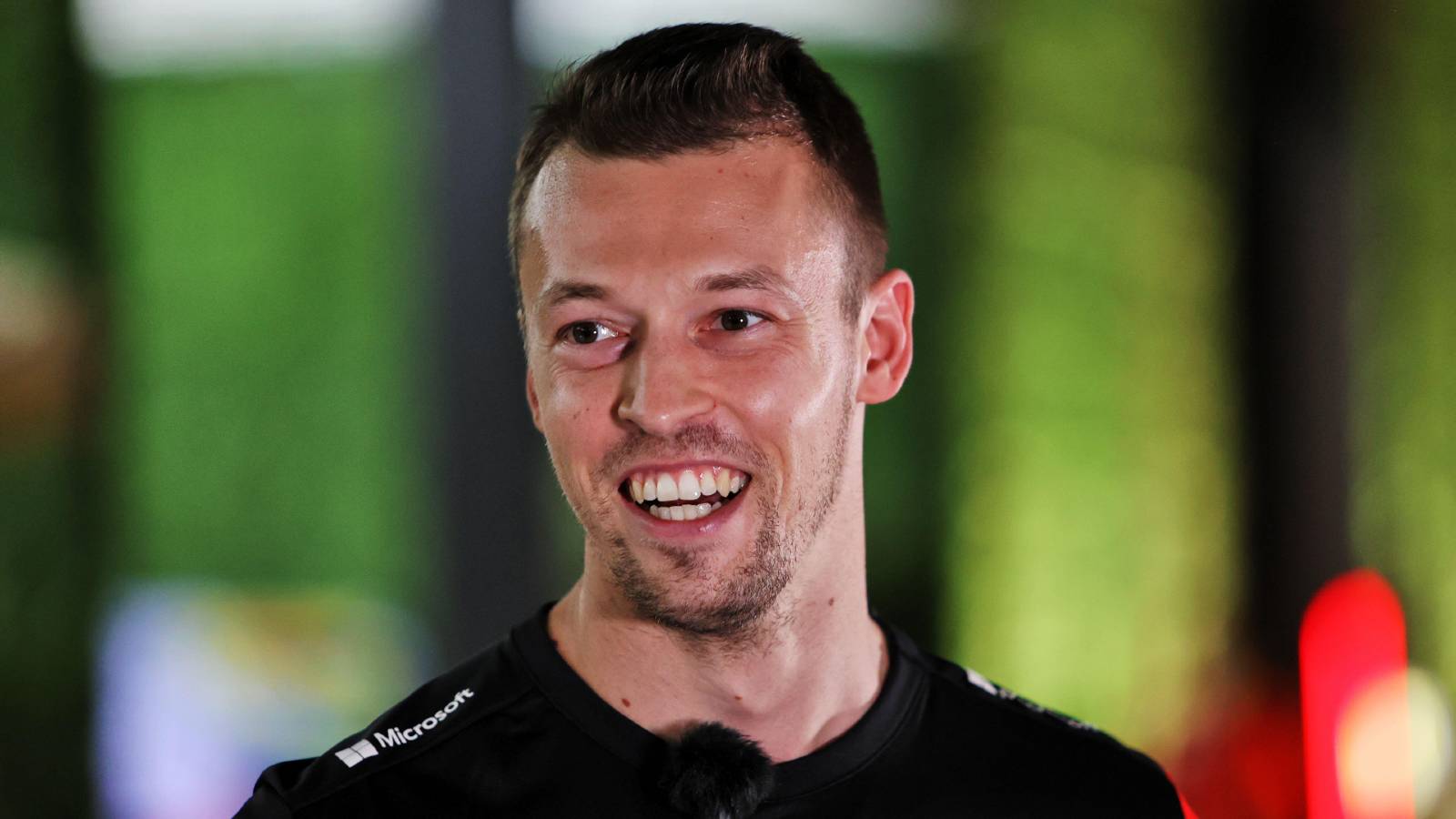 Daniil Kvyat hopes "hopefully one day" his return to Formula 1 can be discussed – although he is aware it will not be straightforward.
The 28-year-old former Toro Rosso and Red Bull racer has drifted out of the picture this year having served as Alpine's reserve driver in 2021.
Obviously Kvyat's nationality has been an issue, for drivers from his country now have to operate under a neutral flag and not show any support for their homeland, as decreed by the FIA.
Kvyat has instead turned his attention to the NASCAR Cup Series, in which he has competed in two races – on the second occasion at Watkins Glen, where he again found himself in the same field as ex-Formula 1 rival Kimi Raikkonen.
With the likes of Kevin Magnussen and Nico Hulkenberg, contemporaries of Kvyat, still very much part of the F1 scene despite absences from the grid, there would be possibilities for Ferrari's 2018 reserve driver too – if the problem of his nationality could ever be resolved.
That would not be easy, yet the two-time podium finisher is not giving up – having seen Fernando Alonso and Magnussen make reasonably successful returns from a break in the last couple of years.
"I think you never say never," Kvyat told Motorsport.com. "But at the moment, of course, the timing, let's say, is not ideal for that perhaps. Hopefully one day we can talk about it again.
"Right now, I am racing in NASCAR, I'm welcome there. Didn't have any issues, really. We plan to do some more races this year.
"I'm happy. I always wanted to try myself in NASCAR, I've been mentioning this – in a way, a little dream came true.
"Of course, to get really on top there might take time, but I'm patient and careers in NASCAR can be really long if you build it right. I'm curious to see how far I could go there.
"And of course F1 as always has a special place in my heart. Who knows, hopefully one day we can talk about it again – I'm still young. As some people show, you can come back after a little break and still do well."
📍 Monza 🇮🇹

Ciao @F1 👋🏼 pic.twitter.com/TYg0NvdDXR

— Daniil Kvyat (@kvyatofficial) September 9, 2022
Despite enjoying his NASCAR experience, Kvyat is keeping an open mind about the future.
"I am open," he said. "I think in Europe, in the USA, I have green lights from most categories. There was some period when everything was very tense, of course. Now it's less tense. But it unfortunately threw back a bit the progress of negotiations.
"So now again I'm open to start negotiations and see what can come out of it for 2023. Luckily, there are some options.
"People have my number, people know how to find me. F1 is the easiest thing for me to do, to jump in an F1 car, and it's much harder to jump in a NASCAR car with four laps of free practice and race those guys."
Read more: Nico Hulkenberg and 'everybody with a superlicence' is on Haas' shortlist