Kvyat's race was 'worst case scenario'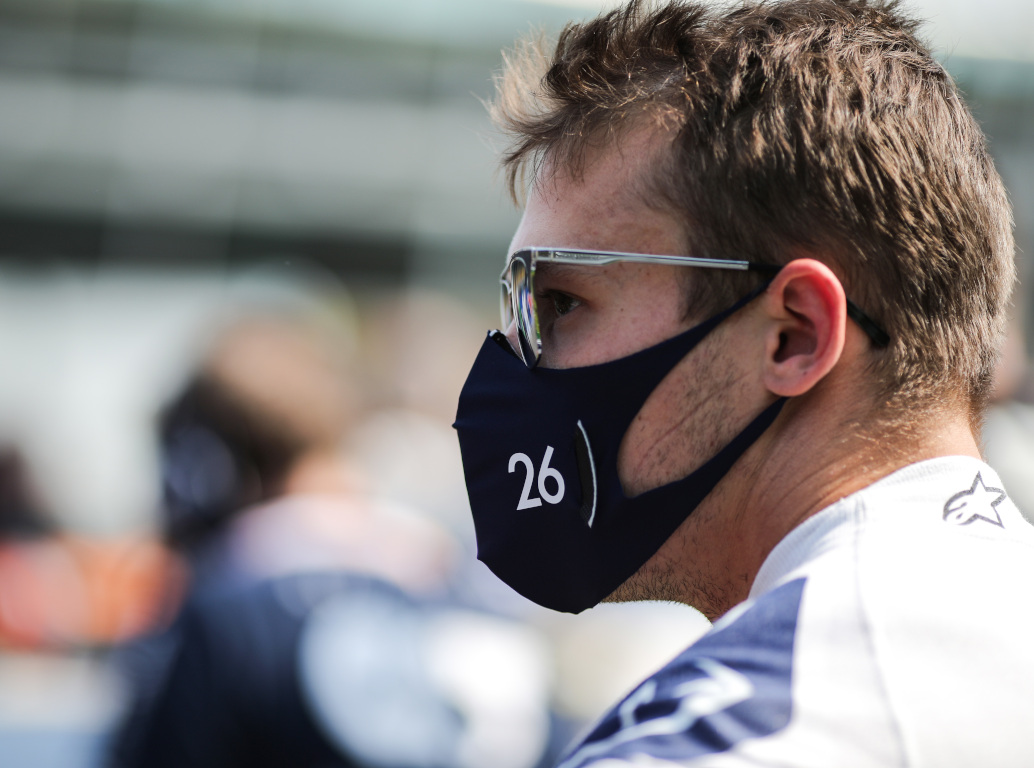 While Pierre Gasly benefitted from a well-timed Safety Car, Daniil Kvyat says Italian GP was a "worst case scenario".
Starting 10th and 11th on the Monza grid with Gasly ahead of Kvyat, AlphaTauri was hoping for a double points-haul on Sunday.
The team scored more than it had dreamed possible.
Gasly was the first of the two team-mates to pit, stopping on lap 19 while Kvyat continued.
The race was turned on its head when the Safety Car came out because Kevin Magnussen had stopped at the exit of the Parabolica approaching the pit lane entrance.
Shortly after the Safety Car was out again, this time for Charles Leclerc's crash, which led to a red flag as the marshals repaired the tyre barrier at Parabolica.
When the field reformed on the grid for a standing restart, Gasly, with his early pit stop, was up to third while Kvyat was P13.
"It was eventful," the Russian driver told Motorsport.com. "I'm very happy for Pierre first of all, congratulations to him and the team.
"Looking at my race, with everything that happened, P9 was the absolute maximum.
"With the timings of the safety car, with the tyre choice I had at the start of the race, everything that could go wrong with the strategy went wrong for me, and a bit the opposite for Pierre.
"Nevertheless it was amazing for him to take the opportunity. I keep on battling, because I'm very happy with my race, I have to be honest with myself."
Everything that could have gone wrong with the strategy, unfortunately did, but at least it was the opposite for Pierre. I'm disappointed not to have had the same opportunity but I'm satisfied with my race, I'm honest with myself & I think I drove a good race.2/2 #F1 #ItalianGP pic.twitter.com/5EgqGLRCl3

— Daniil Kvyat (@kvyatofficial) September 6, 2020
Official F1 Shop: Black and white face coverings
While Kvyat fought his way into the points, Gasly overtook Kimi Raikkonen to run second and then was promoted into the lead when Lewis Hamilton had to pit to take his stop-go penalty.
Gasly, despite coming under immense pressure from Carlos Sainz, held on to take the win by 0.4s. It was the team's second Formula 1 race win.
Kvyat was ninth.
"We had different strategies," he said of the timing of Gasly's pit stop. "And, of course, I was quicker at that point.
"My race was just starting when he was pitting. But the Safety Car timing was incredibly unfortunate for me.
"It's the worst case scenario. We talked about it before the race. And exactly that happens.
"It's unbelievable, to be honest. What can I say, P9 for me was the absolute perfect result. Actually, I could have done absolutely nothing.
"And I have to be honest with myself, look myself in the mirror and say, 'Look, today wasn't your day, but it was Pierre's day.'
"So, congratulations to him. Amazing performance and to get an opportunity like this is fantastic.
"I'm happy, but unfortunate for me."
Follow us on Twitter @Planet_F1 and like our Facebook page.