Kvyat under 'no illusions about slim chances'
Daniil Kvyat has vowed to keep pushing until the last lap of the season despite acknowledging his chances of holding onto his AlphaTauri seat are "slim".
Kvyat's in-and-out relationship with Red Bull is on course to experience another out with the Russian driver reportedly set to make way for Yuki Tsunoda.
While the team has already confirmed Pierre Gasly as one of its two drivers, there has been no word on Kvyat's future other than Helmut Marko saying that Tsunoda is a contender and that Kvyat's P4 at Imola won't change his fate.
The driver himself concedes his chances are slim but that doesn't mean he's giving up.
"Look, I have no illusions that things are difficult," Kvyat told Motorsport.com. "In fact, that the chances are slim, sure.
"Obviously Red Bull has their young driver programme which has to work and has to be promoted. It's always been like that and I don't see any reason why it should change for me.
"But I'm given this opportunity, and there are races to go still.
"As you saw at the last race, it was an amazing race. And with these kind of things, it will always go in your pocket something positive.
"It's important to keep pushing until the very last moment. It will always be remembered, it will always be something plus. And you never know what can happen also inside Red Bull. That's the only thing I focus on."
Get your hands on the official AlphaTauri 2020 collection via the Formula 1 store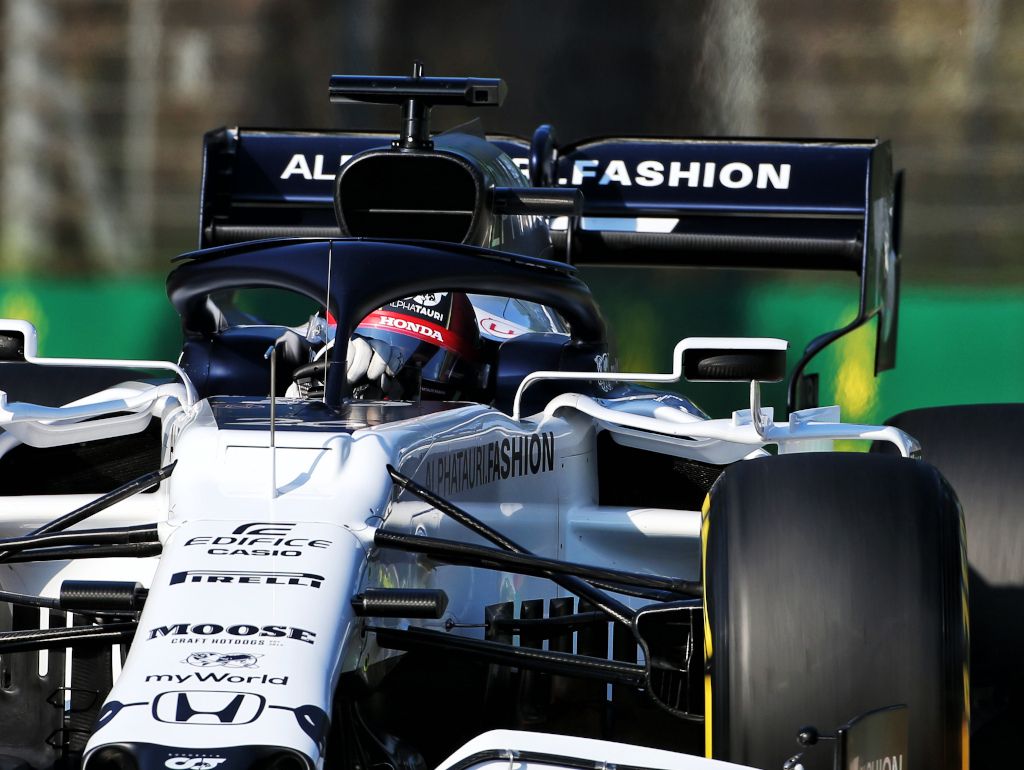 "The rest will not help me," he continued. "I know there is a high chance I might not be there next year.
"At Imola I didn't think about that and I managed to deliver a good result for the team. I'm thinking only about how to deliver the best for myself and for the team.
"And also, especially because we have a still quite a big chance in the Constructors' Championship to move one position ahead."
Kvyat's F1 career has seen as many highs as it is lows with the latter including his demotion from Red Bull back to Toro Rosso, as the junior team was known in 2016, to being sacked by the family altogether.
After spending a season with Ferrari as one of its simulator drivers, he returned to the Red Bull fold in 2019 only to now again face the axe at the end of the 2020 season.
However, he says he is drawing some encouragement from Nico Hulkenberg.
Dropped by Renault at the 2019 season, the German has thrice substitutef for Racing Point, scoring points in two races while the third was a non-start through no fault of his own.
Hulkenberg is now being linked to Alex Albon's Red Bull seat.
"It's a good example," Kvyat said. "Especially in these times, this era of pandemic, you never know what can happen.
"It's always important to be ready. And you want the teams to have a good memory about you. You need to keep pushing always.
"I do it regardless, but more so this year. Even with all these rumours surrounding my future, I still come every time to the race weekend and the team knows I will deliver.
"Maybe somebody would be very affected by this, but I'm not. I improved a lot on this, compared to the past.
"While in the past maybe these things would affect me a lot, now, honestly, I am unaffected. So every race weekend I deliver my best job I can."
Follow us on Twitter @Planet_F1 and like our Facebook page.