Alpine reserve Kvyat assessing potential move to NASCAR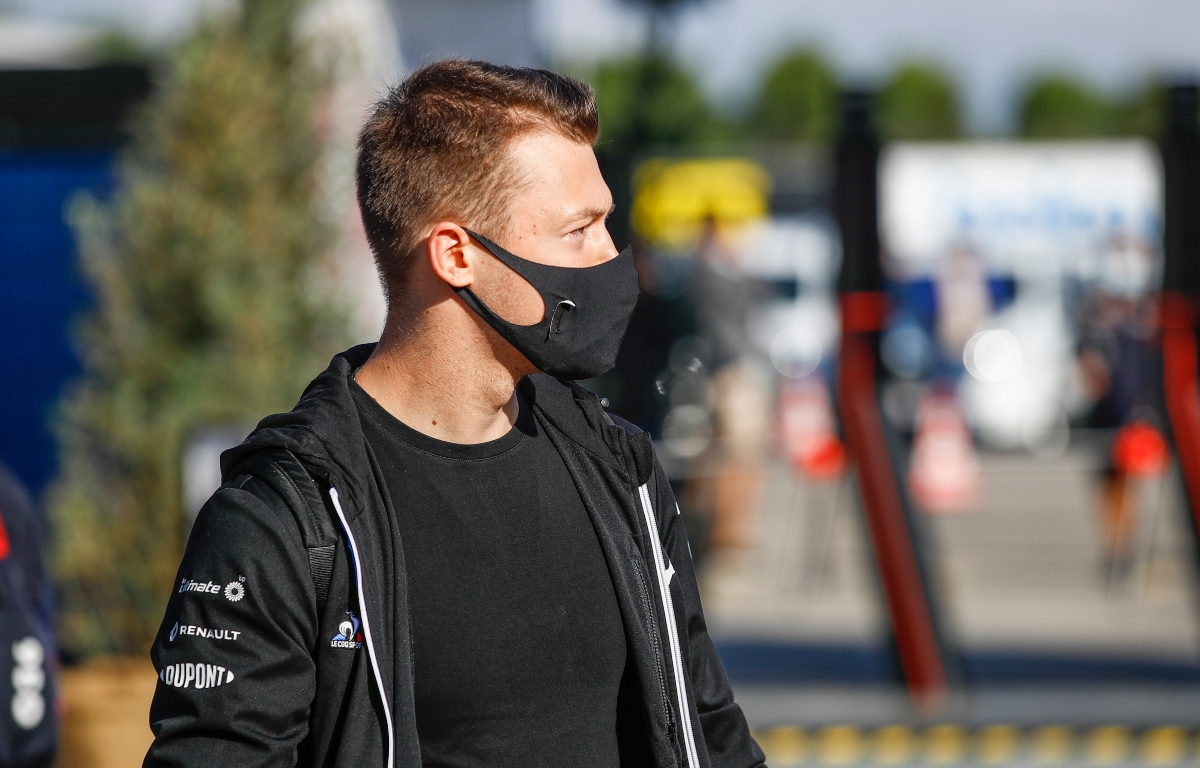 Daniil Kvyat is considering joining NASCAR and is assessing his options, Guenther Steiner has revealed.
The Russian lost his seat on the Formula 1 grid at the end of the 2020 campaign, being replaced by Yuki Tsunoda at AlphaTauri. Since then, he has served as Alpine's test and reserve driver but hasn't raced in another series.
Two other drivers to lose their F1 seats in 2020, Romain Grosjean and Kevin Magnussen, both headed to the United States for 2021, taking seats in IndyCar and IMSA respectively.
Steiner, the pair's former boss, whose own boss owns NASCAR team Stewart-Haas Racing. says that Kvyat is considering doing the same thing, assessing the options on the NASCAR grid.
"Many drivers want to try it. Some are moving to Indycar too," said the Haas team principal on the Stewart-Haas Racing Podcast.
"This is a big step for them, as those series are very different – it's like imagining going from NASCAR to Formula 1. It's not just about the driving but the entire system.
"Mick (Schumacher) was at the race in Texas, and Daniil Kvyat will come to the race in Martinsville. Everyone who goes to NASCAR asks me 'Hey Gunther, can you set me up with someone?'
"Daniil will stop by to see if there are any interesting options for him, because at the moment he is not racing in Formula 1."
— Daniil Kvyat (@kvyatofficial) October 26, 2021
Kvyat has also been linked with a move to Formula E , with The Race claiming that he has been in talks with the Dragon team about a potential drive with them in 2022, where he'd run alongside former Formula 2 driver Sergio Sette Camara next year.
He says he's open to racing in both Europe and the US, but is still dreaming of getting back onto the Formula 1 grid and would even wait until 2023 if necessary.
"I'm open to many options," Kvyat recently told Russian channel Match TV, quoted by grandprix.com. "I'm interested in America. I am ready to consider options in Europe. I'm ready to try new things.
"I want to race, so even if Formula 1 doesn't work out in 2022, I am still too stubborn not to try to return in 2023."
The chances of getting a seat for next year look slim, with one at Alfa Romeo the only one left available and Guanyu Zhou seemingly set to take it.
PlanetF1 verdict
Daniil Kvyat to Nascar?
Is Daniil Kvyat eyeing up a move to Nascar?