Kvyat shrugs off possible Red Bull snub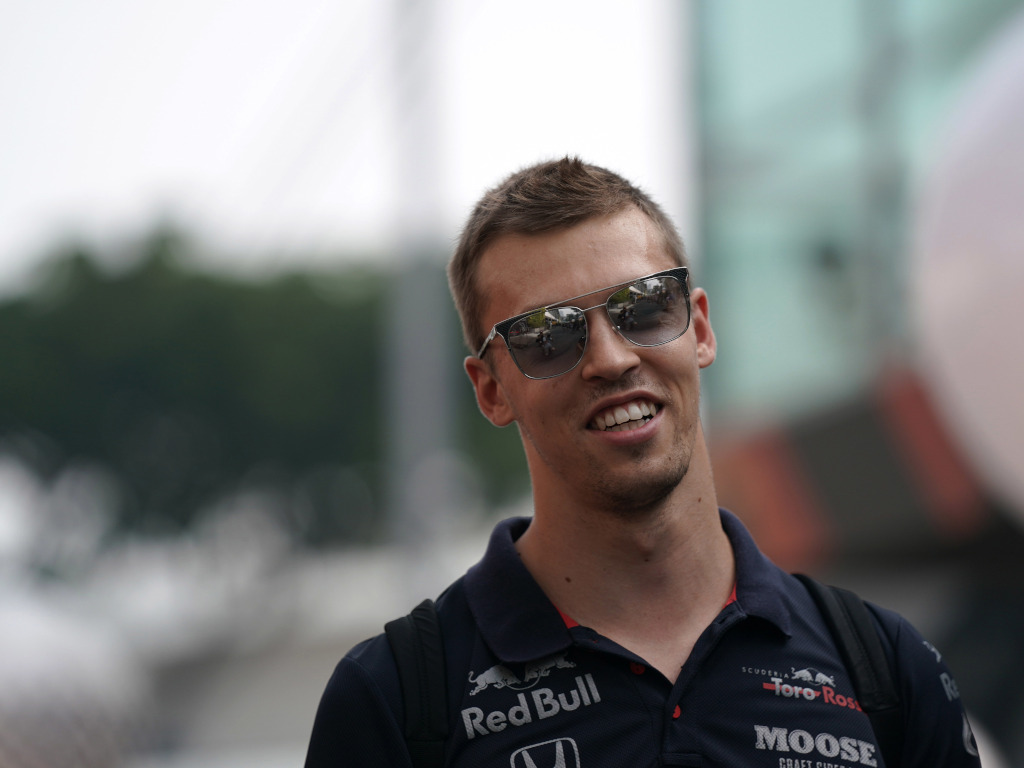 Daniil Kvyat insists he is unperturbed by the prospect of losing out on a promotion to Red Bull, saying "I'll do my job in Toro Rosso as good as possible".
Red Bull are yet to confirm Max Verstappen's partner for the 2020 season, but team advisor Helmut Marko has revealed that Pierre Gasly and Alex Albon are the two men in the running for the seat.
"Kvyat is confirmed for next year already [at Toro Rosso], at least internally it's clear. Then it's between Gasly and Albon [for the Red Bull seat]," Marko told Sky Sports.
Russian Kvyat has done well since returning to Toro Rosso at the start of the year as he claimed the team's only podium of the season in Germany.
The 25-year-old, who had a spell with Red Bull in 2015/16, says he is just keeping his head down doing his best at STR.
"If he said this, that its like that. So… my thoughts are positive. And I keep working," he is quoted as saying by Crash.net.
He added: "I've done my work. Whatever work they give me, I do it.
"They give me work in Toro Rosso, I'll do my job in Toro Rosso as good as possible. If they give me a job somewhere else, I'll try to do my job as good as possible somewhere else.
"I just do my job. Someone else's experience also could have been in my place. I don't know. I didn't give it too much thought.
"I just do my job, and I don't think too deeply about if I am experienced or not."
Follow us on Twitter @Planet_F1 and like our Facebook page.