Kvyat escapes penalty for Magnussen block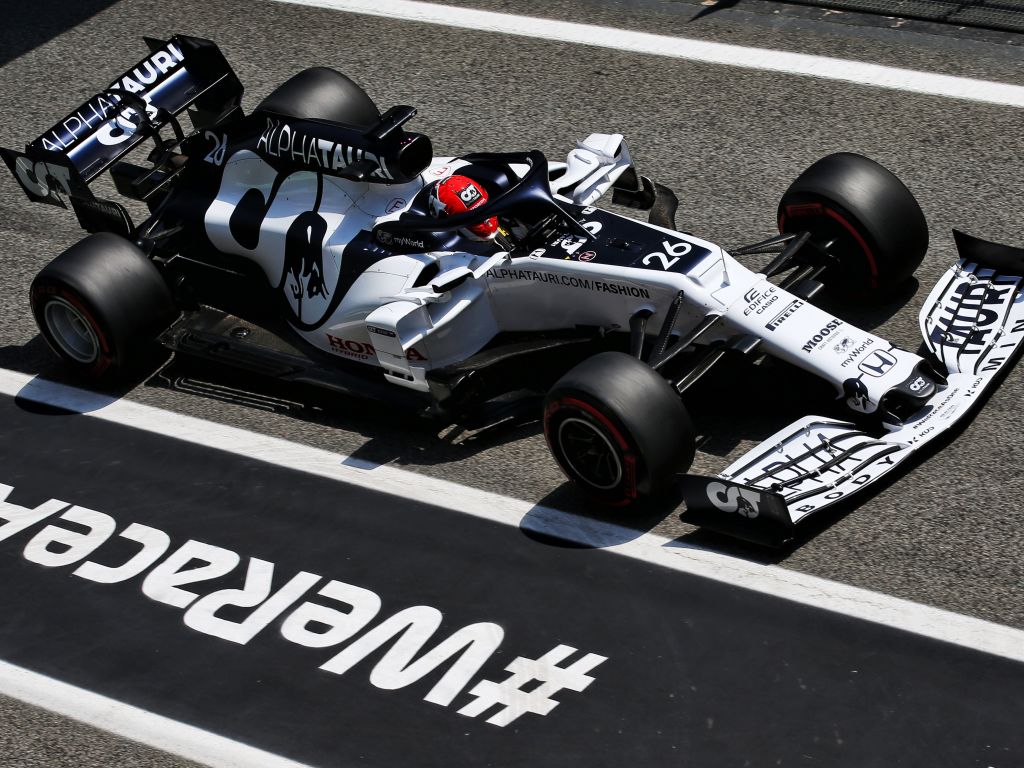 Daniil Kvyat has been given a warning but escaped a penalty for impeding Kevin Magnussen during qualifying for the Spanish Grand Prix.
Saturday proved to be an eventful day for Magnussen at the Circuit de Barcelona-Catalunya.
In FP3 he was part of an incident which saw Esteban Ocon end up in the wall, though the Stewards took no further action, but come Q1 he was involved in another incident for the Stewards to investigate.
RED FLAG 🚩

The session ends under a red flag after Esteban Ocon hits the wall

He appeared to swerve to avoid going into the back of Kevin Magnussen#SpanishGP 🇪🇸 #F1 pic.twitter.com/Y0WyAEe7Cx

— Formula 1 (@F1) August 15, 2020
This time it was Kvyat who got in Magnussen's way, but the Stewards decided Kvyat did try to get out of the Danish drivers' way on his in-lap, though he did impede him.
AlphaTauri had also failed to warn their driver of the approaching Magnussen on team radio, so the Stewards' settled for a formal warning.
"The Stewards (i) heard from the driver of Car 26 (Daniil Kvyat) and the driver of Car 20 (Kevin Magnussen) and team representatives and (ii) have reviewed multiple angles of video evidence, radio calls to the drivers and telemetry data," their report reads.
"Kvyat was on a cool down lap, and Magnussen was on a timed lap when Magnussen caught Kvyat at turn 2.
"The Stewards observed that Kvyat affected Magnussen, but had to determine if this met the definition in the rule that it was "unnecessary impeding."
"The team did not warn Kvyat of Magnussen's approach until Magnussen was directly behind. The Stewards considered whether Kvyat took reasonable actions to avoid impeding.
"Having reviewed the video, both drivers agreed that Kvyat did everything possible to get out of the way and reacted at the first possible moment from when he could have seen the car behind.
"Ultimately the Stewards compared this incident to all the other cases in the last three years and while the team certainly could have done a better job and thus a Warning is
issued, this incident does not merit a three grid place penalty, which is the usual penalty for clearly unnecessary impeding."
Get your hands on the official AlphaTauri 2020 collection via the Formula 1 store
With the absence of penalties Kvyat retains P12 on the grid, whilst Magnussen will start from P16 after a frustrating exit in Q1.
Follow us on Twitter @Planet_F1 and like our Facebook page.