Dario Franchitti warns FIA late changes in defending 'are going to kill someone'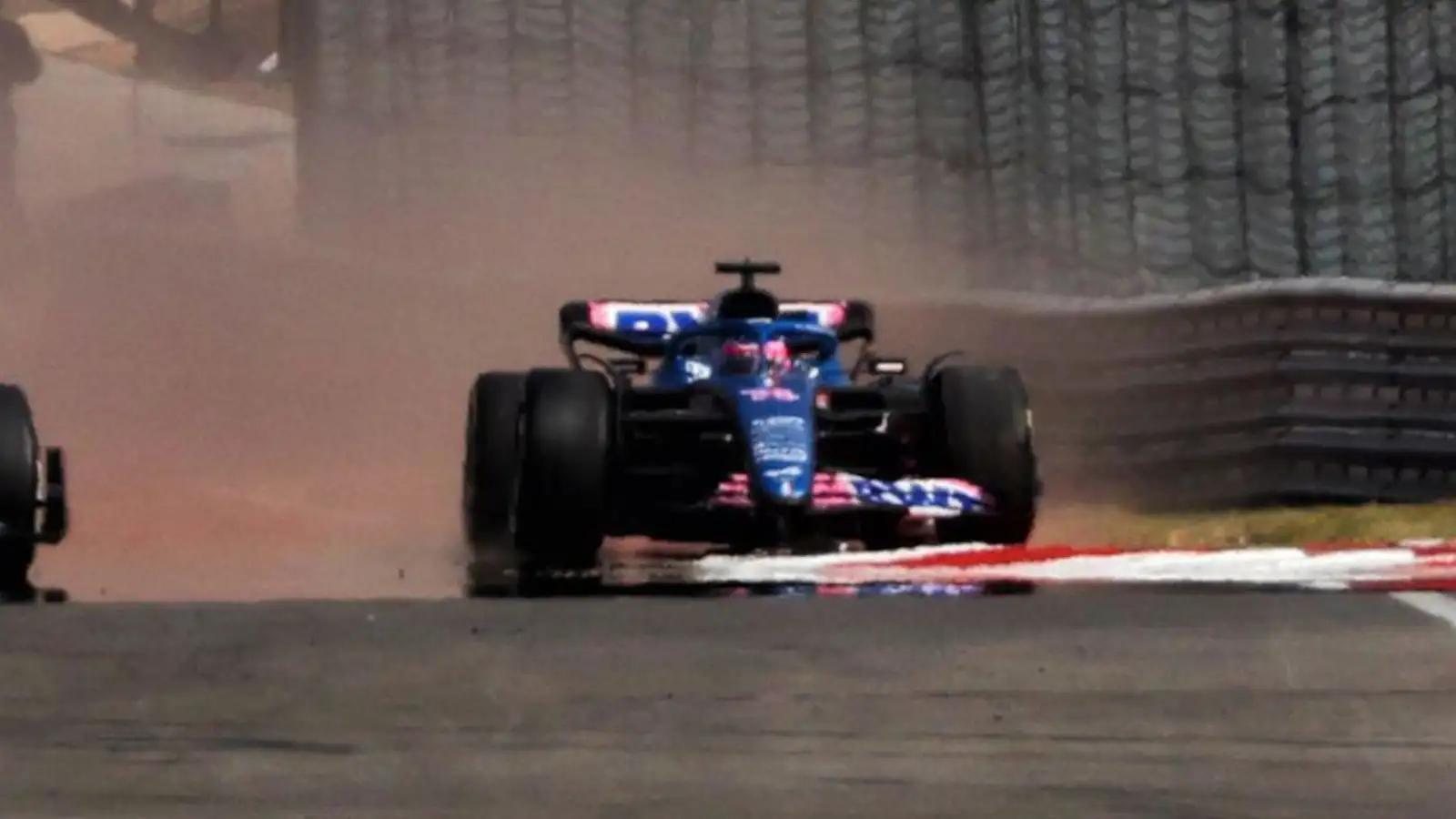 As Fernando Alonso revealed "the fear is still in my stomach" after his COTA crash, Dario Franchitti has warned the FIA they need to take action before someone is killed.
Alonso had a high-speed crash in Sunday's United States Grand Prix, the Alpine driver sent flying as he hit the back of Lance Stroll's Aston Martin.
It was by no means Alonso's fault, rather Stroll was to blame – according to the stewards, who gave the Canadian a penalty afterward.
The Aston Martin driver made a late jerk to the left to block Alonso, the Spaniard having no time to react before he clipped the rear of the AMR22.
He landed heavily, not only unhurt in the crash aside from a few aches and pains, but also able to continue through to the chequered flag.
Franchitti has warned the FIA it was a lucky escape.
"These late changes of direction on the straight are going to kill someone," the four-time IndyCar champion wrote on Twitter.
"FIA, time to sort this behaviour out once and for all. It has bled down to the junior formula too."
Alonso and Stroll come together 💥😮#USGP #F1 pic.twitter.com/H8Wbs0GaXL

— Formula 1 (@F1) October 23, 2022
Stroll, who retired as a result of the crash, was hit with a three-place grid penalty for the next race in Mexico.
1996 F1 World Champion Damon Hill also reckons Alonso was lucky.
"Wow," he said. "Another close call there for the boys. Bit of a naughty late jink I think from Stroll there.
"We'll see what Fernando has to say."
As for what Alonso had to say, the Alpine driver revealed he spent the rest of the grand prix with a sick feeling of fear in his stomach.
"I'm happy to be here talking with you because I could surely be in the medical centre. So I'm happy for that," he told DAZN.
"We were lucky with the first safety car… And then, on the restart, I tried to take Stroll's slipstream.
"I moved to the side to leave the slipstream, and he also moved. It was a bit of bad luck that we didn't understand each other.
"When I was in the air, I was a bit scared because it was very dangerous. When I landed on the asphalt, I thought it was race over. That's what I thought when I entered the pits."
He was able to continue, crossing the line in seventh place but was later stripped of the points after Haas protested his Alpine for running with a loose mirror.
Alonso added: "It was my best race of the season, but the fear is still in my stomach. After the crash, I couldn't stop thinking about it for the rest of the race. I just wanted to finish the race."
Another former F1 driver, Giedo van der Garde, tweeted: "Too aggressive by Lance, thank god they're both alright."
Read more: Conclusions from a record-equalling Max Verstappen victory at the United States GP