'David Beckham wants to be involved in the Miami GP'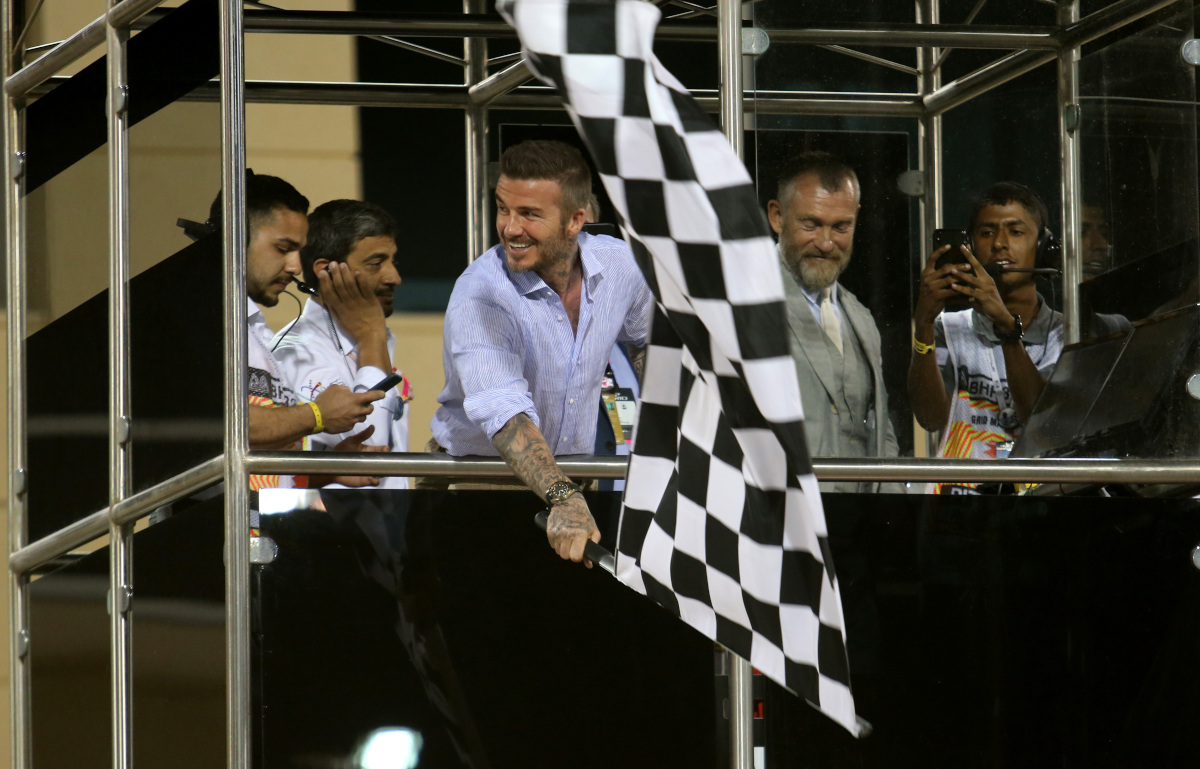 From football to Formula 1, David Beckham wants to add his name to the list of celebrities attending the inaugural F1 Miami Grand Prix next season.
That's according to Tom Garfinkel, a managing partner of the Miami GP.
Next May, Formula 1 is heading to Miami with a 5.41km circuit designed around the Hard Rock Stadium complex in Miami Gardens.
The race is attracting a lot of attention with even football's best wanting to be a part of the inaugural event.
Garfinkel told Sky Sports: "It's kind of a funny story – David and I have a mutual friend who called and said David wants to meet you and wants to get involved in the Formula 1 race.
"So we had dinner last week. David is very keen to come out to the event. He's very excited about coming to Miami for the F1 race.
"We've had a lot of calls from different celebrities, friends, wealthy people and powerful people who all are expressing a lot of interest to come.
"I would expect a large degree of celebrity attendance coming from all over the world for this event. There's a big celebrity culture in Miami."
Beckham has attended several grands prix in the past, even waving the chequered flag at the Bahrain Grand Prix in 2019.
David Beckham looks right at home waving finish flag at Bahrain 2019 Grand Prix https://t.co/nWskg2SwSR pic.twitter.com/i2VeyQJPv3

— SimpleNews.co.uk (@Simplenewsuk) April 1, 2019
Check all the latest 2021 teamwear via the official Formula 1 store
The Miami race will be the second American grand prix on the calendar, joining the Circuit of the Americas.
But rather than detract from one another, Garfinkel believes they will be complementary – COTA a dedicated circuit, Miami a street circuit.
"All ships rise with the rising tide," he said.
"For hardcore F1 fans in the US or casual ones, they now have another event to come to. The more the merrier. The more racing we have, the more race fans we can create. Growth is important for everybody so I think it's just a win for everybody."
Speaking about the 5.4km 19-corner track, Garfinkel said: "I think it creates a lot of unique opportunities. We have built in premium spaces and clubs and areas for people to enjoy. On top of that,  you can walk around the top of the stadium and see every corner of the race track. To have vistas of every turn of the track is really unique.
"We certainly hope to create an event that becomes a destination for F1 fans around the world. When we roll out in early November there will be a lot of different ways to experience this event that are not traditional.
"It will be a campus, a Disneyland if you will, of different things to do and different things to experience, whether that's for families, for 25-year-olds that want to have a party and have a DJ, for corporate America to entertain clients and for hardcore F1 fans."
Concerning signs with the F1 2022 calendar
The proposed plan for the F1 2022 calendar has some good and bad parts to it for sure.