DC: "I would have stopped Alpine battle sooner"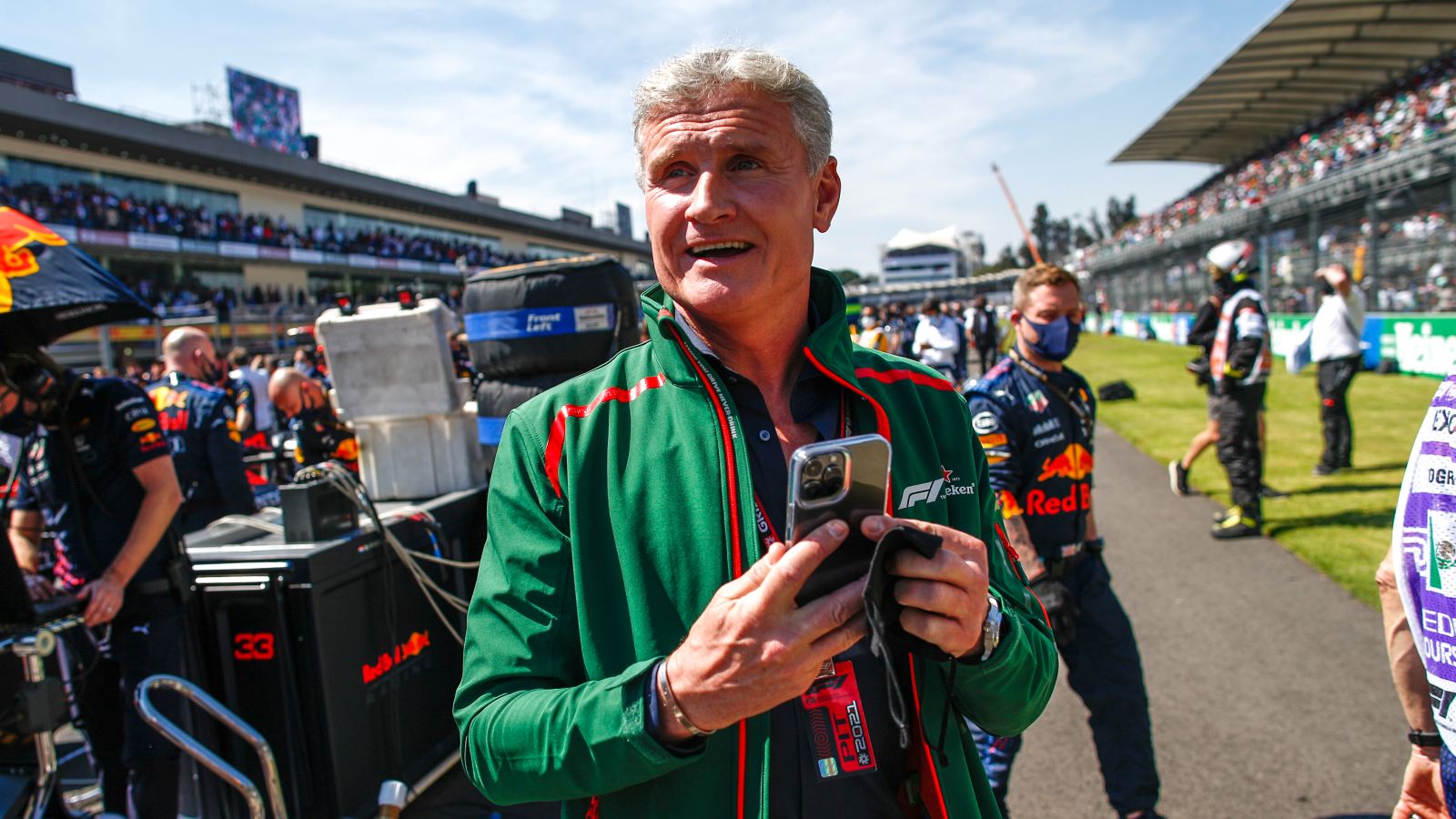 David Coulthard says he would have stopped the battle between Alpine drivers Fernando Alonso and Esteban Ocon in Jeddah sooner if he was team principal.
The two Alpine drivers' battle was one of the most exciting elements of Sunday's race in Saudi Arabia as Alonso and Ocon overtook each other.
In other teams, they may have been ordered to keep their position, but Alpine boss Otmar Szafnauer confirmed he was happy to let the pair race until the instruction was finally given for Ocon to hold station.
However, 13-time race winner Coulthard says he would have told them to stop fighting earlier if he had been in charge as that is not the way to achieve the fastest race.
"Interestingly, I was able to have a quick word with Otmar privately and say 'were you okay with that?'," Coulthard said on Channel 4.
"And he said 'I'm fine with our guys racing early because it wasn't costing us too much time'.
"Laterally though, it started to take away from the bigger picture of the race, but he's more disappointed of course about Alonso's car stopping on track.
"The 2022 cars will allow for closer racing"
𝗢𝘂𝗿 𝗗𝗿𝗶𝘃𝗲𝗿𝘀: [Hold my BWT bottle]#SaudiArabianGP @BWTUKLtd #MondayMotivation pic.twitter.com/GLG6CmAwLE

— BWT Alpine F1 Team (@AlpineF1Team) March 28, 2022
"You never score points if you can't finish.
"So for me personally, if I was him, I think I would have called it a little bit earlier because they have to be aiming for podiums. They have had a victory in the previous formula, they have to be trying to take those opportunities.
"And scrapping so hard that early, as entertaining as it was, won't get them the fastest race."
The battle had negative impacts on both drivers' races with Ocon being initially overtaken by Alfa Romeo's Valtteri Bottas, while Alonso was forced to retire late on.
The Spaniard reacted angrily after being forced to stop in the entry to the pit lane, but Coulthard said that showed the 40-year-old still has the hunger to race in Formula 1.
"It's one thing to sort of play to the cameras," Coulthard said.
"We know Fernando is smart enough to do that. [But] that was a moment with him, with his helmet on, of just passion and frustration.
"And that's why he's still in Formula 1 because if he walked away giving it 'well, whatever, another race', he shouldn't be in Formula 1.
"But it confirms to me the hunger is there."
Despite Alonso's disappointment, there were some positives for Alpine as Ocon crossed the line in sixth place. The team are currently fourth in the Constructors' Championship behind Ferrari, Mercedes and Red Bull.
Alonso rues giving 'points to other teams' in Saudi
Fernando Alonso was racing well before his early retirement, surrounding a good point haul to other teams.