David Coulthard tips Charles Leclerc to mature into the 'real deal'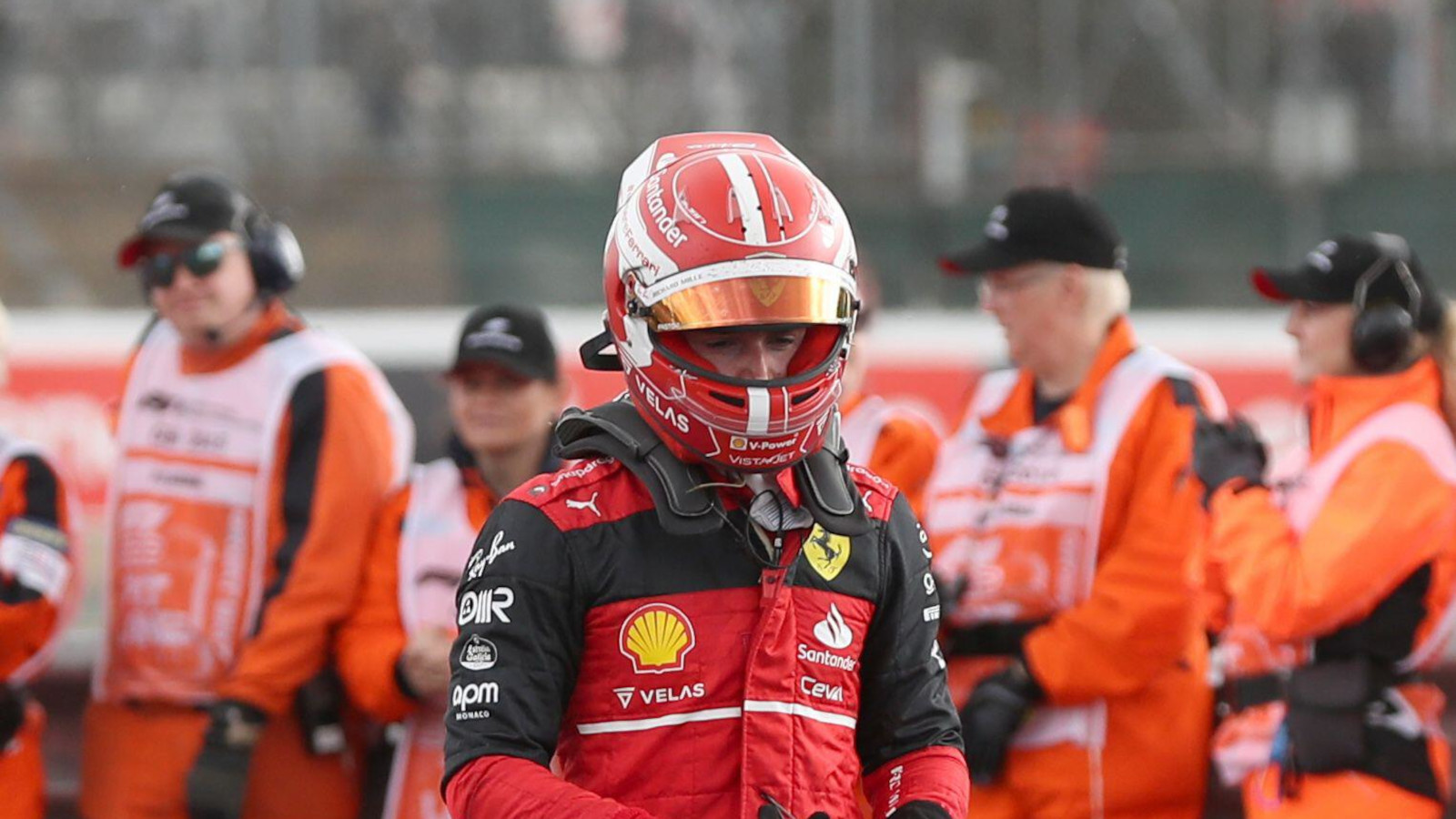 Comparing the situation to Max Verstappen's past days, ex-F1 driver David Coulthard expects Charles Leclerc to grow out of his mistakes.
After Ferrari spent two seasons off the leading pace, the Scuderia have in 2022 returned to the conversation at the front of the grid, the F1-75 and Red Bull's RB18 proving the class of the field during the first half of the 2022 campaign.
However, the scoreboards do not reflect that as Max Verstappen holds an 80-point lead over Leclerc in the Drivers' Championship, while Red Bull are 97 points clear of Ferrari in the Constructors' Championship.
Strategical errors and poor reliability on Ferrari's part have cost team and driver on multiple occasions, but Leclerc himself has also played a sizeable part in his deficit to Verstappen.
The first error came at Imola where Leclerc spun as he pursued an overtake for P2, while at the French Grand Prix he crashed out of the race while leading in what was an unforced error.
Such mistakes can easily be the determining factor in a driver missing out on the title, but with experience Coulthard believes Leclerc will iron out these mistakes.
He suggested Verstappen too in his earlier Formula 1 years, before rising to the summit as a World Champion, was far from bulletproof when it came to making mistakes.
Asked by Channel 4 if he was surprised to hear Leclerc be so critical of himself after crashing out in France, Coulthard replied: "I wasn't surprised because that's been part of how he's been his whole time in Formula 1.
"Go back to Azerbaijan [qualifying, 2019] in the Ferrari, popped it into the wall at the chicane and said 'I'm so stupid, I'm so stupid'. He's not stupid, he's a brilliantly fast racing driver.
"But he's still maturing in front of the public eye, under the biggest pressure in Formula 1, that's representing Ferrari. It's more than a racing company, it's a country, it's a worldwide tifosi.
"Once he's ironed out those little errors – and let's remind ourselves Max Verstappen made errors like that in his early career – he will be the real deal."
Read more: Leclerc and Ferrari feature in PlanetF1's mid-season conclusions.
Once Formula 1 returns from the summer break, Leclerc has nine races left to pull off what would be a miracle comeback in the title fight, starting with the Belgian Grand Prix.