David Coulthard: FIA do not fully understand their role goes beyond safety
Ex-F1 racer David Coulthard says the FIA must learn that they have a show to put on too after the Safety Car drama at Monza.
The appearance of the Safety Car late in the Italian Grand Prix had the potential to herald a thrilling conclusion to the race, with Max Verstappen before that having seemingly been cruising to a fifth victory in a row.
However, the race would end behind the Safety Car, even with Daniel Ricciardo's stricken McLaren, which had triggered it, cleared away from the track before the chequered flag flew.
After the race boos rang out from the grandstands, with Ferrari boss Mattia Binotto criticising the FIA's handling of the situation, while Red Bull boss Christian Horner did the same.
They were not the only ones to voice concerns, former Red Bull racer Coulthard among the host of voices reflecting negatively on the FIA's handling of the situation.
Comparing the situation to Abu Dhabi 2021, where controversially the lapped cars between leader Lewis Hamilton and Max Verstappen were cleared, ahead of a last-lap shootout, Coulthard said that everyone was robbed of a potential "grandstand" finish at Monza.
Both Verstappen and Charles Leclerc in P2 had pitted for soft tyres under Safety Car conditions.
"We were pretty much just kept in the dark," Coulthard told Channel 4. "There was very little information being fed to us, and clearly different information being sent to the majority of the field.
"The procedure is very clear. Normally, once the instruction is given that lapped cars can retake their position, which is always a bit of a laborious process anyway, and there's a long-winded explanation as to why they always do that, but it just didn't happen well, and it's left me with a deflated feeling.
"And what was an exciting weekend of Grand Prix racing and could have been an incredible grandstand finish on soft tyres for a one-lap shootout, we go back less than 12 months, we know how that worked out in Abu Dhabi."
Asked if there was some nervousness in a hangover effect from Abu Dhabi, Coulthard suggested that a key area of change in Race Control after that controversy is not proving its worth.
As part of the restructuring of Race Control, it was announced that a new virtual control room would be put in place to assist the stewards.
In the opinion of Coulthard, this is slowing Race Control down when it comes to their decisions.
"I think that every decision that has been made this year has definitely had a very sort of considered position," said Coulthard.
"We know from the new president of the FIA, they have a virtual team, almost like the operations rooms that the Formula 1 teams have with their strategists back in base, looking at things in a non-emotional way.
"But that procedure is clearly slowing things down and then not even delivering really sort of fast and on the money decisions."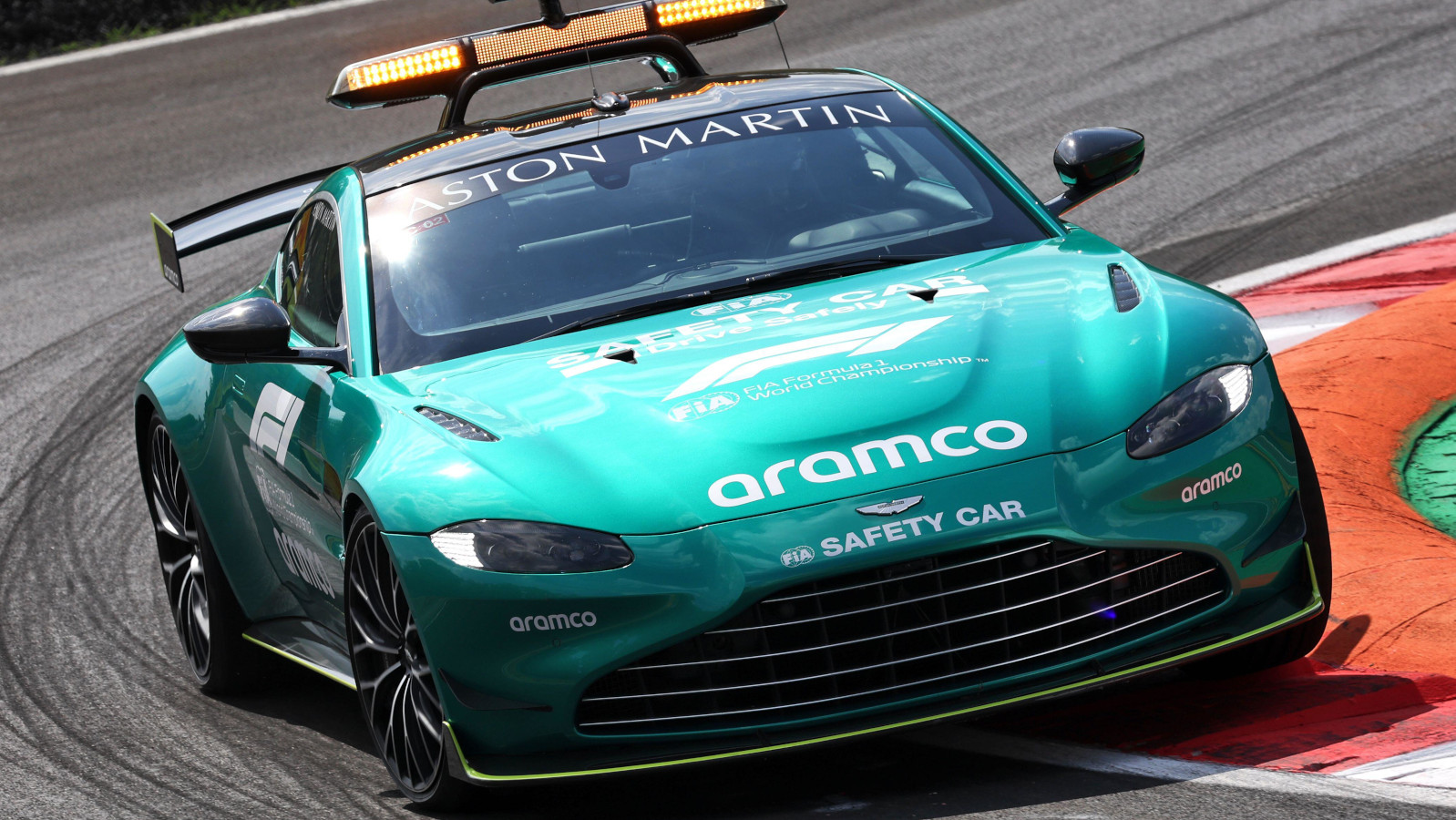 As the governing body of Formula 1, the FIA is responsible for far more than just Race Control, their safety innovations over the years for example a particular success, while initially it was understandable that the Safety Car came out at Monza following Ricciardo's retirement.
At the same time though, Coulthard feels there is a lack of understanding within the FIA that their job is also to put on a show for the fans.
"I think what the FIA don't really fully understand is that they're not just a governing body which prioritises safety and everything, we are a sport, we're a show," Coulthard suggested.
"And a little bit like you can't rerun the countdown to New Year, we have to try and give everybody the opportunity to enjoy the moment, that moment of the chequered flag, the rush to the celebration of the Grand Prix."