DC worries for Russell's future if he doesn't own up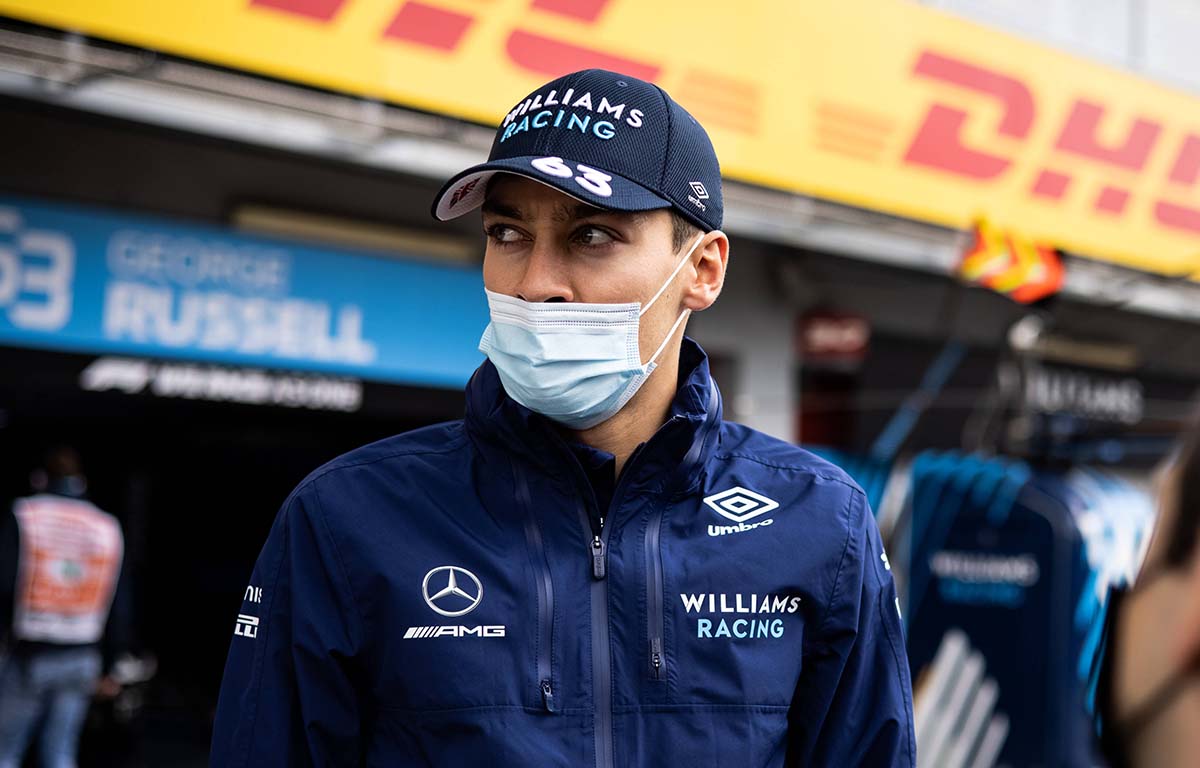 David Coulthard thinks George Russell needs to hold his hands up for his role in the crash with Valtteri Bottas at Imola – or it could affect his future.
The stewards absolved Russell and Bottas of blame for the dramatic crash at the Emilia Romagna Grand Prix, but the drivers exchanged a war of words both immediately after the accident and back in the media paddock.
Russell in particular was very strong in his assessment, accusing Bottas of performing a tactical "Max Verstappen move" in where a defending driver suddenly moves to put the attacking driver off his line, something that goes against one of the 'gentleman's agreements' in Formula 1.
He also suggested that Bottas would have defended differently against a driver who wasn't competing with him for a seat at Mercedes in 2022.
Both Bottas and Mercedes team boss Toto Wolff have denied this theory, with the latter calling it "bullsh*t".
And ex-Formula 1 driver turned pundit, Coulthard, thinks Russell needs to reflect wisely on his role in the crash and his resulting comments.
"I think this isn't George's finest moment," Coulthard told Channel 4.
"He's a star of the future, a great driver and usually speaking, a very rational young man. But I think that after today [Sunday] the adrenaline has got the better of him and when he reflects on it I think he will take the lion's share of the responsibility.
"If he doesn't, quite frankly that's worrying for his future because that's then a chink in his armour."
Thanks for all the messages. I'm fine, just disappointed. At the end of the day, it's an unfortunate incident. You're entitled to defend your position. But at 330kph, you have to respect the speed and the conditions when doing so. Gutted for the team. They deserved more today.

— George Russell (@GeorgeRussell63) April 18, 2021
Show your support for Williams with their latest official merchandise collection
As for the incident itself, Coulthard believes Bottas gave Russell more than enough room and had every right to defend his place.
"I think in the heat of the moment George feels he was squeezed out off the track by Bottas," Coulthard analysed.
"The root cause of the crash was the overspeed George had with DRS when he moved over to the right. There is enough space for the entire Williams car but what's happened is George has run it onto the white line, onto the grass and that's flicked the car into the side of Bottas.
"So, for me, this is more in the hands of George. Bottas is actually going to the left at that point [of Russell's attempted overtake] so this just an error down to a lack of experience.
"And frankly, just because you are racing wheel to wheel and you have got DRS, that doesn't mean the car in front has to make it easy for you.
"Bottas didn't make it easy for him but he also didn't drive him off the track."
Follow us on Twitter @Planet_F1, like our Facebook page and join us on Instagram!