Mattia Binotto not the one at Ferrari 'spinning the car off into the barriers'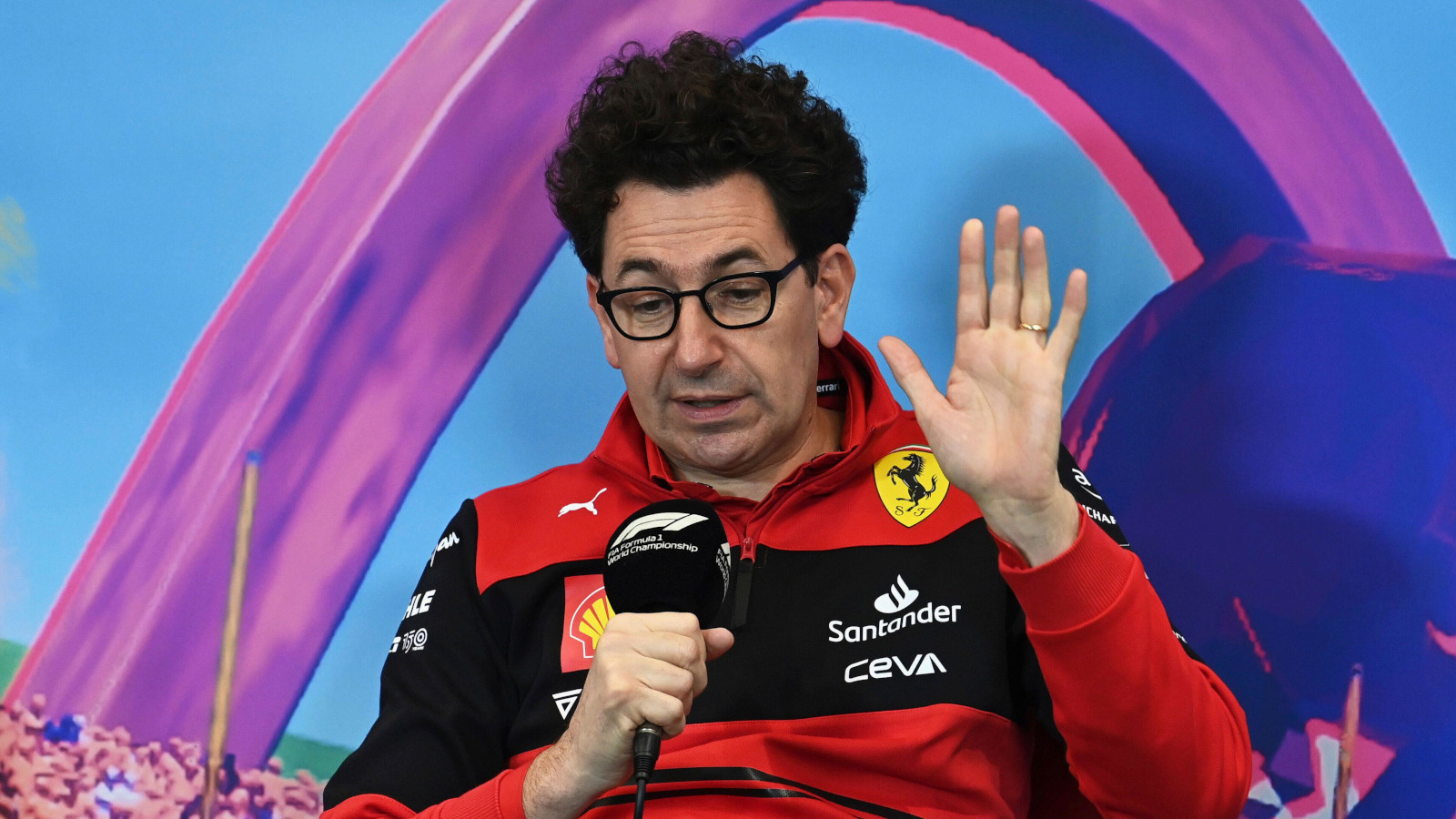 David Coulthard does not believe Mattia Binotto will be sacked by Ferrari as he is not the one "spinning the car off into the barriers."
As Ferrari's problems, often the resultant of self-destructive decisions, have mounted this season, there have been more and more calls for the head of their team principal Binotto.
In his, the buck theoretically stops with him, but he has received the support of Ferrari chairman John Elkann, even if the Italian-American did admit there had been "too many mistakes."
Binotto has also received a vote of confidence from former McLaren and Red Bull driver Coulthard who said that if anyone should go, it should not be the team boss.
"I've got to believe so," he replied when asked on Channel 4 if he thinks Binotto will see out the end of the season. "Because he's been part of the team for a long time.
"He actually is a pretty calm head in what sometimes can be a fairly, you know, emotional environment.
"I don't see him spinning the car off into the barriers, I don't assume he's head of strategy, any more than his head of reliability when it comes to the engine.
"Yes, he is the team principal and he has to make strategic decisions on the people that are actually in control of those departments. Those are the decisions first of all that I would see being changed or effecting change in some way before I would look to replace him."
Binotto has been in the role since January 2019 and has recently said that he does not want to return to the "old path" of changing people at Ferrari.
Six to go. Focused on each and every single one 💪#essereFerrari 🔴 pic.twitter.com/WHujVulPp7

— Scuderia Ferrari (@ScuderiaFerrari) September 15, 2022
"We do not need to change people, but we certainly need to change some things," he said in an interview with Martin Brundle for Sky Sports F1.
"The way we are communicating, the way we are getting to the process of making our decisions…changes are required.
"Adding value may be necessary, adding people as well. But changing people is not a path I want to go through – that's an old way of addressing issues."
Binotto highlighted the reliability as a key area the team needed to improve.
"Overall, the team did a fantastic job in developing the current car, but still there are situations [that need improving].
"The reliability, because the reliability cost us at least a couple of victories and in order to win championships you need to be reliable; race management – strategy and pit-stops, areas of improvement are required.
"I think during the race weekend you may always do mistakes. I think being perfect is almost impossible, you need to take a decision on the pit wall, but we need to be the best."
Read more: Red Bull suspect Ferrari sacrificed other races by targeting Monza success