David Coulthard: Max Verstappen not faster, just more relaxed and mature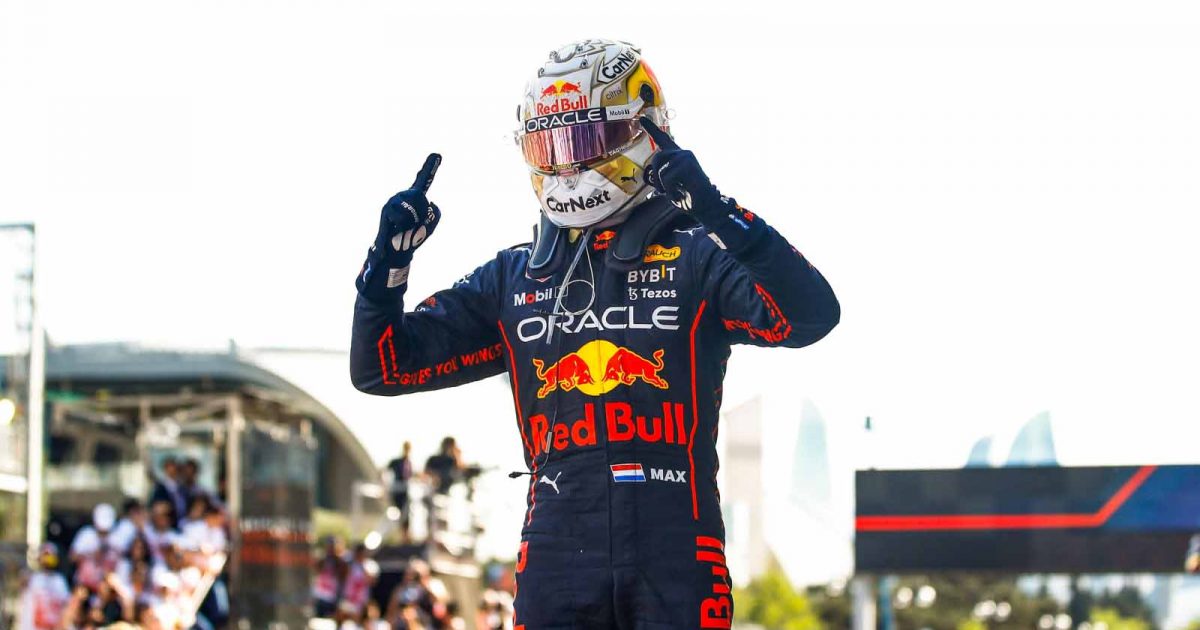 David Coulthard believes that Max Verstappen has not become faster after his title success, rather more relaxed and mature.
Verstappen and Mercedes' Lewis Hamilton engaged in an epic battle across the 2021 season, Verstappen out to become World Champion for the first time, while Hamilton was chasing a record-breaking eighth title.
The scrap went all the way until the last lap of the last race in Abu Dhabi, Verstappen making the overtake on Hamilton to secure the title.
And at this stage, the odds are firmly in Verstappen's favour to make it back-to-back triumphs, the Dutchman having established an 80-point buffer over Charles Leclerc at the top of the standings.
Verstappen has won eight of the opening 13 races in 2022, but Coulthard does not believe that the Dutchman has tapped into even more outright pace.
Rather, recalling an interview which he did with a very calm Verstappen the day after Abu Dhabi, Coulthard believes that the 24-year-old has become more relaxed and levelled-up in terms of maturity.
"What really sticks with me is that I had an interview with him the day after Abu Dhabi," Coulthard told Motorsport.com.
"His manager Raymond Vermeulen wanted me to do the interview, but before that I thought 'Oh god, this is the day after, how will that go?' But once inside there was a kind of striking, almost serene calm. Jos [Verstappen] was very calm and Max was very calm himself.
"He then of course also said 'everything that comes next is a bonus'. It is very easy for drivers to say something like that, but I believe that for Max it was sincere. His life goal was achieved and you can see that in his driving this year.
"Is he faster? No, I don't think so, because he was already very fast. Better than 2021 is almost impossible in that respect. But is he more relaxed and mature? That one hundred percent."
In terms of pace, there has often been little to separate Verstappen and Leclerc in 2022 despite the gulf in points totals.
Ferrari have been guilty of shooting themselves in the foot on multiple occasions by botching strategy calls with Leclerc, though Leclerc himself has also come up with some key errors, none greater than spinning out of the lead in France.
Even Verstappen spun at the Hungarian GP but still won from P10 on the grid, such was Ferrari's inefficiency as they switched Leclerc to hard tyres at one stage, throwing away what looked like an incoming win, though Coulthard still sees a level of "fear" in Leclerc's driving, which is not present for Verstappen.
"If you look at Charles, there is still a certain fear in his driving," said Coulthard. "That's perhaps logical as Ferrari have left points they shouldn't have left.
"But Max doesn't make those few mistakes anymore and they do make a difference."
Read more: The late great Ayrton Senna is the next entrant into PlanetF1's Hall of Fame.
"Max can now even opt for the 'spinning and winning' tactic," Coulthard continued as he laughed. "That race in Budapest, from ten to one, I also see as one of his best races so far."