'Like a puppy, Max was going to pee on the carpet'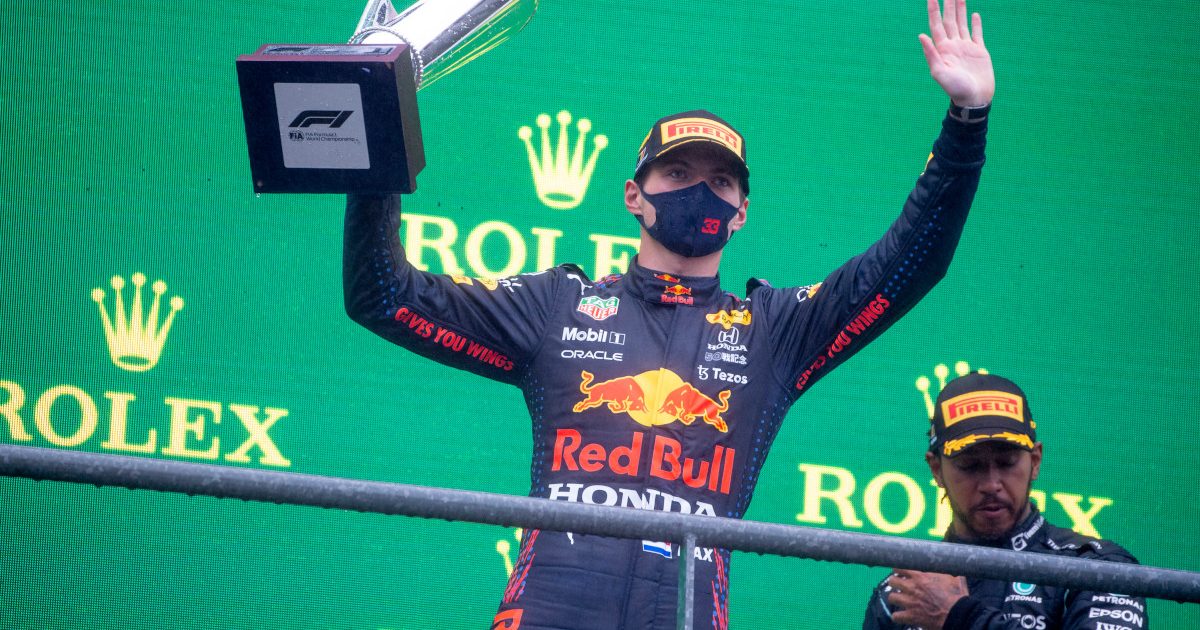 David Coulthard is adamant that it is only the "racing gods" who can deny Max Verstappen a Drivers' Championship title.
After two P3s in the Drivers' Championship in 2019 and again in 2020, where he was over 100 points adrift of Lewis Hamilton, Verstappen has taken the fight to the Mercedes driver this season.
Having climbed to a 32-point lead after the Austrian Grand Prix, two races – and two crashes – later he found himself trailing Hamilton by eight points.
He closed the gap to Hamilton to just three points with a victory at the Belgian GP.
It is almost baffling when one considers that this season in the 23-year-old's seventh in Formula 1.
Such is Verstappen's talent that Red Bull gave him his debut at just 17 years, 166 days, placing him with their junior team, Toro Rosso.
A year later he was promoted to the senior team and, despite a few mistakes along the way, has proven time and time again that he is a driver capable of winning World titles.
Coulthard says that talent was as evident years ago as it is today.
"There is no doubt that it's just a question of when Max becomes World Champion," Coulthard said on Red Bull's Beyond The Ordinary Podcast.
"He will win a World title.
"He is so good, and only the racing gods, reliability, misfortune can get in the way of him being crowned a World Champion."
He added: "He was always going to, like a puppy, like any young driver, he was always going to pee on the carpet occasionally but what was also clear he had great speed and great adaptability.
"It was very clear he was very talented.
"It takes every driver two or threes to get fully established. What you see in the first season, raw speed and ability, and that was something that was clear when he was at Toro Rosso."
Last time out at Spa, Verstappen increased his win tally to 16 with six P1s already this season.
🗣 "Now we have to keep on pushing and trying to re-gain the championship lead." @Max33Verstappen following the #BelgianGP 🇧🇪 pic.twitter.com/wX1n529kku

— Red Bull Racing Honda (@redbullracing) August 29, 2021
Red Bull merchandise is available to purchase now via the official Formula 1 store
Coulthard is thoroughly enjoying watching the Verstappen versus Hamilton rivalry play out.
"It's a wonderful thing as a race fan to be able to witness," the Scot added.
"In my mind the rivalry between Max and Lewis is already a classic of the likes of Senna vs Prost or Mansell vs Piquet or whoever through the history of time.
"We are witnessing two incredible drivers with two teams that are World Championship teams. So this is a classic period for Formula 1."