David Coulthard's theory on Daniel Ricciardo decline: 'Something has definitely changed'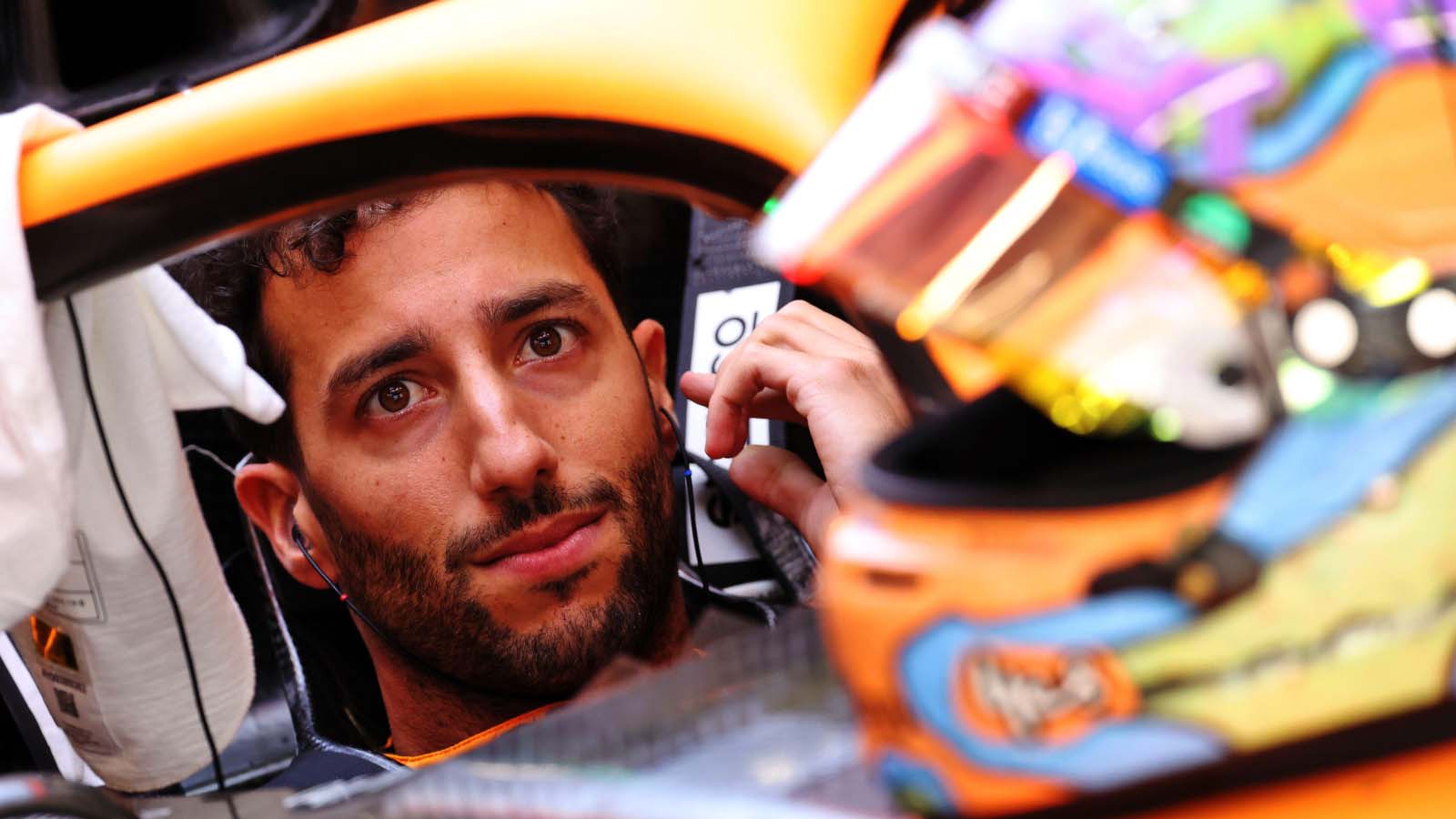 David Coulthard has wondered whether Daniel Ricciardo's other hobbies and interests has resulted in him losing his edge in the world of Formula 1.
Sunday November 20, 2022 marks Ricciardo's final race with McLaren, who opted to terminate his contract a year before the expiry date after failing to live up expectations and only brief flashes of his brilliance on display.
That date could even mark Ricciardo's final race in Formula 1, the Aussie set to spend at least the 2023 season on the sidelines in a reserve driver role with either Mercedes or former team Red Bull.
But, as many drivers have found out before him, it is not always easy to find a way back onto the Formula 1 grid once you have left it.
As Ricciardo and McLaren say their goodbyes to each other, Coulthard has spoken at length about Ricciardo's decline and the possible reasons behind it, as well as how he can get himself back to the Ricciardo that was so, so good when on the very top of his game.
"I would, not that he's asking me, say, 'Right let's just take it back to where you were. How were you living at that point? What was it that your mind was filled with?'," Coulthard said on the In The Fast Lane podcast.
"Because maybe he's become more focused on his wine business or spending time in America or whatever it is.
"But something has definitely changed that's not allowing him to release that absolute honey badger performance like we've seen in the past."
"I think he needs to step away, take stock and rediscover whatever it was that was working for him in the first part of his Formula 1 journey.
"He's young enough and fit enough to be able to get back to that place.
"Success brings a lot of things and it brings baggage. Maybe some of that baggage is really expensive designer baggage, but it still has to be carried. For some people, that slows them down."
Even through all the ups and downs that Ricciardo has experienced, his bold and bright personality has continued to shine through and will play a big part in why he will be missed more than others.
But, Coulthard pointed out that an infectious personality only gets you so far in Formula 1.
"It's obviously been painful for us all to see his struggles in the McLaren," he continued.
"Daniel was one of the most exciting drivers to see go racing, one of the last of the late brakers, always able to pull off some big passes.
"Having left Red Bull as a grand prix winner, the Renault experiment didn't give him the big results. One victory with McLaren of course in the race in Monza where Lando [Norris] was second is not the consistency of results that we were used to.
"The performance relative to Lando doesn't lie. No matter how affectionately we all talk about Daniel, he's definitely one of the fans' favourites, this is a stopwatch game, it's not a personality business.
"It's good if you've got a nice personality if you're delivering, but ultimately that's not enough to keep you in Formula 1.
"Let's hope he regroups, comes back and shows us the Daniel that we all fell in love with, which was a high-achieving, hard-racing straight-talking, big-grinning Aussie.
"I hope to see Daniel in Formula 1 again."
All hope is not lost for Daniel Ricciardo
It is hard to argue with any of Coulthard's latest comments about Ricciardo. This is a driver that unfortunately gave McLaren no choice but to start assessing new options earlier than anticipated and a break, while risky, will do him the world of good.
2023 will be a year of self-reflection for Ricciardo, who at just 33 years of age still has plenty of miles left in the tank if he can secure himself another drive in Formula 1 again.
But rather than speculate ourselves on where it all went wrong for the eight-time grand prix winner, we are going to have to patiently wait for Ricciardo to head home, switch off, then re-assess.
Ricciardo's openness and honesty in interviews means we will eventually get the answers that we all want to know.
One thing is for sure, though, at this stage: Formula 1 will miss him.
Read more: Daniel Ricciardo addresses latest rumours over Red Bull reserve role