David Coulthard sensed 2021 repeat of Max Verstappen and Lewis Hamilton antics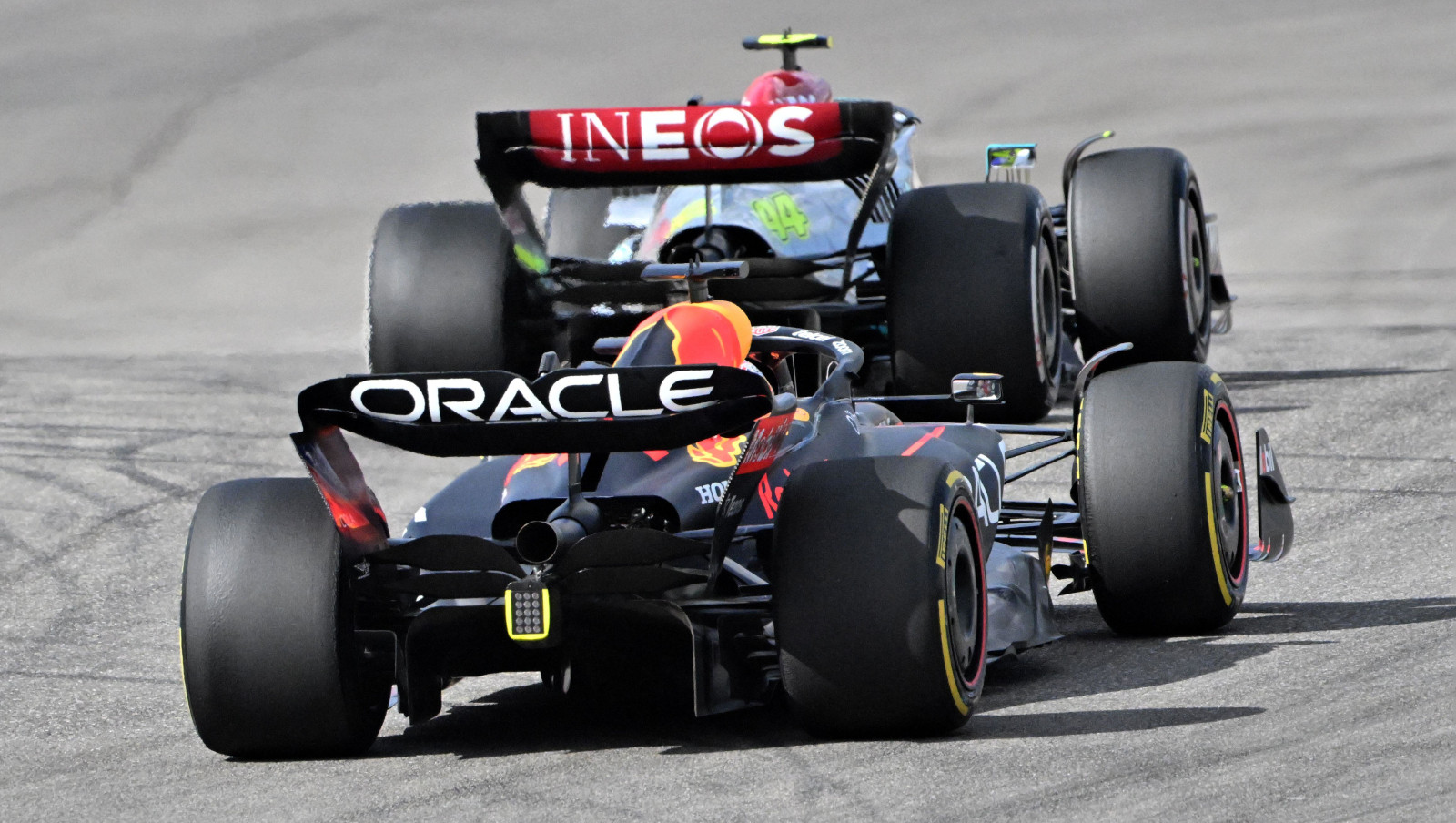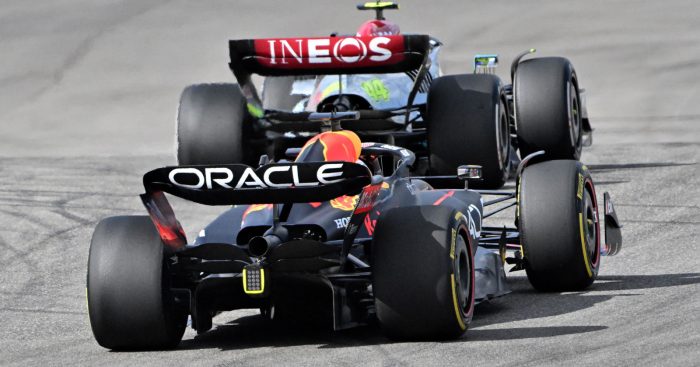 David Coulthard thought Formula 1 would see a repeat of their 2021 antics when Max Verstappen caught Lewis Hamilton at the United States GP, but this time they avoided contact.
Last season was all about Verstappen versus Hamilton as the two raced wheel-to-wheel for the World title. They traded blows in the standings and on the track, two big crashes at Silverstone and Monza.
This season they've very seldom been on the same stretch of tarmac, Red Bull racing to 15 grand prix wins of which Verstappen has taken a record-equalling 13.
The Milton Keynes squad has also wrapped up both championship titles with three races to spare.
At Mercedes it has been a very different story, the team yet to win a grand prix although Hamilton has been on the podium seven times, five with Verstappen.
Sunday at the Circuit of The Americas was their fifth celebration together, Verstappen having beaten Hamilton to the chequered flag after a late-race fightback from the reigning World Champion.
It was a thriller as Verstappen attacked up the inside at Turn 12, Hamilton seemingly making a slight jerk to the left in a late defence before moving back right.
The Briton, though, wasn't given it up and got his nose back ahead into the next corner only for Verstappen to hold fast.
As they went wheel-to-wheel fans held their breath waiting to see if there would be a repeat of 2021's antics. There wasn't.
"I was watching the unfold and I was thinking 'they're going to come together, they're going to come together' because they did it so many times last year," Coulthard told Channel 4.
"But Lewis is the benchmark, he's an established multiple champion. Max is just adding to those championships right now.
"But I think the season is coming together isn't it?
"Okay maybe Ferrari weren't quite as strong as we could have expected in the race but Mercedes have taken a step forward, and that sets us up for the last three grands prix."
Was brilliant to see Hamilton and Verstappen go wheel-to-wheel again for the win ⚔️ pic.twitter.com/qLcAqsu75W

— ESPN F1 (@ESPNF1) October 23, 2022
Hamilton admitted after the race that he was disappointed to lose out on the win, believing he could finally break his and Mercedes' duck.
But it was not to be, the seven-time World Champion crossing the line five seconds behind the Dutchman.
"It looked like all of the Mercedes supporters, the Lewis Hamilton supporters, they were dreaming, he'd done a faultless race," Coulthard said.
"But the Verstappen factor came into play again.
"An uncharacteristic slow pit stop that will be reviewed and understood, and then Max makes the difference.
"He was able to utilise the speed of his car, but then go wheel-to-wheel again with Lewis.
"How great was it to see these two wonderful drivers battling the corners and Lewis typically not giving up when he got past into the end of the backstraight.
"He's freaking fighting back again but in the end the tyres were going and the race pace is just not quite as strong as Red Bull."
Read more: Winners and losers from the United States Grand Prix