David Coulthard's warning to Daniel Ricciardo after Red Bull return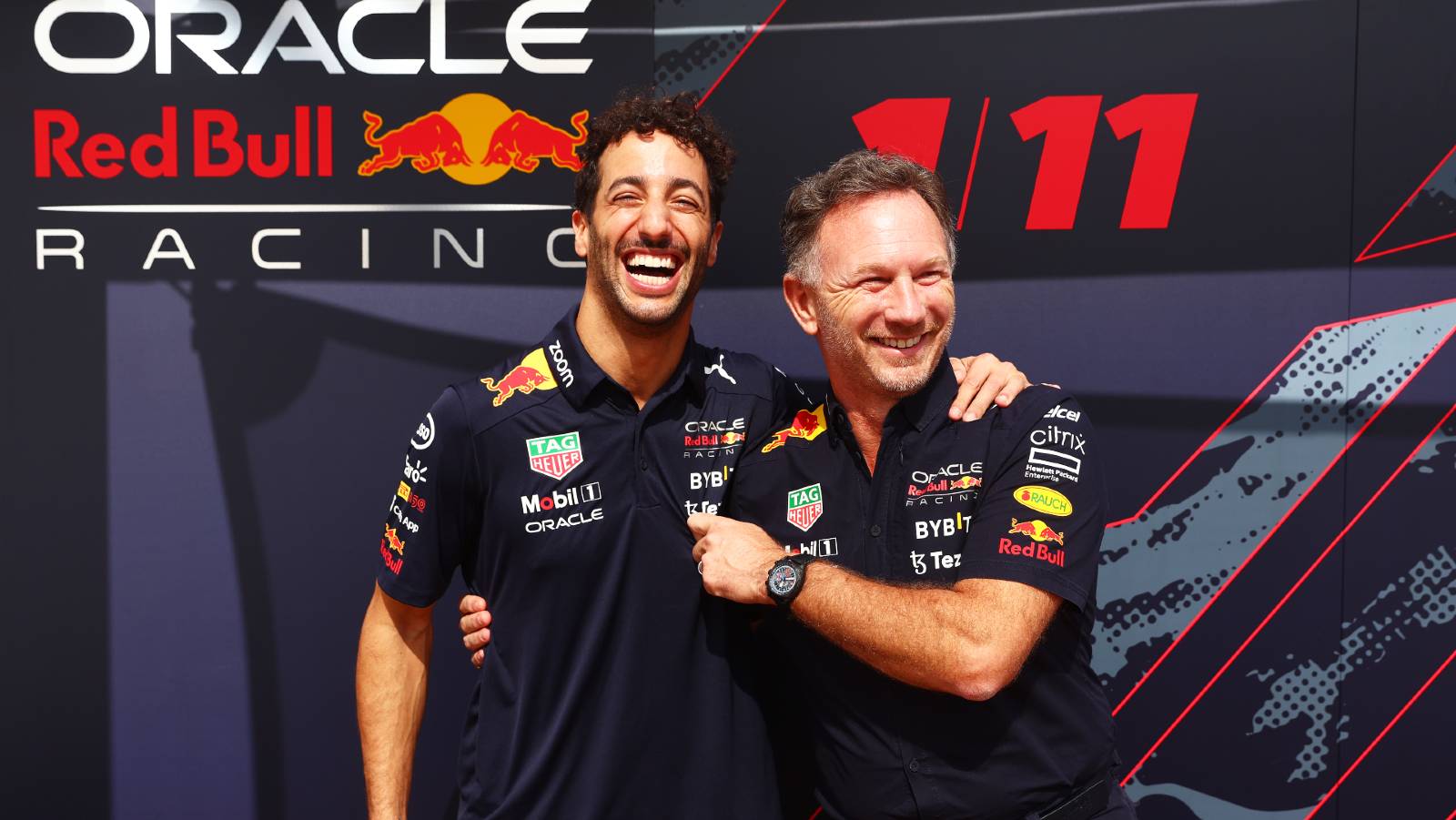 Daniel Ricciardo could find his career "wrapped up" if it does not work out at Red Bull, according to David Coulthard.
After a miserable couple of years at McLaren, Ricciardo returned to his home of Red Bull in the hope of not only giving himself a break mentally but also rediscovering the form that made him one of the most exciting drivers to watch on the grid.
The Australian opted for the route less travelled as he pondered his post-McLaren future, choosing to decline offers of a full-time seat to take up the third driver spot at his former outfit.
Ricciardo has maintained he is looking for a way back onto the grid for 2024 and is hoping to use time in the Red Bull car and simulator to refine his skills.
He may only be 33 but he has been warned by another former Red Bull man Coulthard that he could find his F1 career over should he not impress at the Milton Keynes based outfit.
"Daniel knows now having had a year of us seeing his performance not being where we all knew it could be at McLaren relative to Lando [Norris], it just didn't look like the Daniel of old," Coulthard told media including PlanetF1.com.
"So this is about him trying to rebuild. He's got a great brand, he's got a big legacy with Red Bull. He was one of the most exciting, fast drivers at that period of his life, he left the family to go off and try to make it big elsewhere, that didn't work, he's come back to the family.
PlanetF1 recommends
Is Netflix's Drive to Survive nearing the end of the road?
Furious Max Verstappen blasts 'clown show' after Virtual Le Mans disconnection
Mercedes junior team: The drivers looking to emulate George Russell's road to F1 glory
"So if he can get his mind back to what it was that was giving him success in the past [then] Daniel has an opportunity to come back. But if this opportunity doesn't manifest itself, then that's probably his grand prix career wrapped up."
Ricciardo is not the only Red Bull driver to have been given an ominous warning by Coulthard with Sergio Perez told not to "pull a sickie" now that the Australian is back in the garage.
"When I was in the McLaren, I did nine years there and I did every test and never missed a race even when I felt terrible, even when I was getting out of the car and being sick.
"Because I knew the minute I let the test driver get in the car, it gave him an opportunity to show how good he was. So I didn't let him get in the car. He could talk all day long, but he couldn't put in a lap time. So you've got to defend your territory.
"It's the old Jerry Maguire line – this isn't show friends it's show business."
Additional reporting by Aron Day