Hamilton warned Russell has same attitude as Max
Ahead of their potential 2022 partnership, David Coulthard says George Russell may not have Lewis Hamilton's speed, but his "I don't care" attitude could be an issue for the Brit.
Russell is, according to F1's rumour mill, just weeks away from being confirmed as a 2022 Mercedes driver.
The Brit will, if the rumours are correct, form one half of an all-British line up alongside seven-time World Champion Hamilton, with Valtteri Bottas given his marching orders.
But while Bottas has been the perfect number two to Hamilton's team leader role, Coulthard reckons Hamilton could have a tougher time against Russell.
Not because he is as quick as his compatriot, but because the 23-year-old's "passion" and "hunger" mean he won't be afraid to take the fight to Hamilton.
"We saw George's hunger and racing spirit when he came together with Valtteri in Imola," Coulthard told The Mirror. "He probably overreacted there, which is just an opinion..
"But what we did see was his passion behind the wheel and that's the sort of passion he's going to need to beat Lewis.
"He's not going to beat Lewis with pure speed, Lewis is one of if not the fastest drivers of the last decade, George I believe has the talent to match that speed.
"So, where's he going to beat Lewis? He's going to beat him with that passion, that hunger, that 'you might be Lewis Hamilton but when we go on track, I don't care who you are'.
"Which is exactly what Max Verstappen delivers when he's in the race car."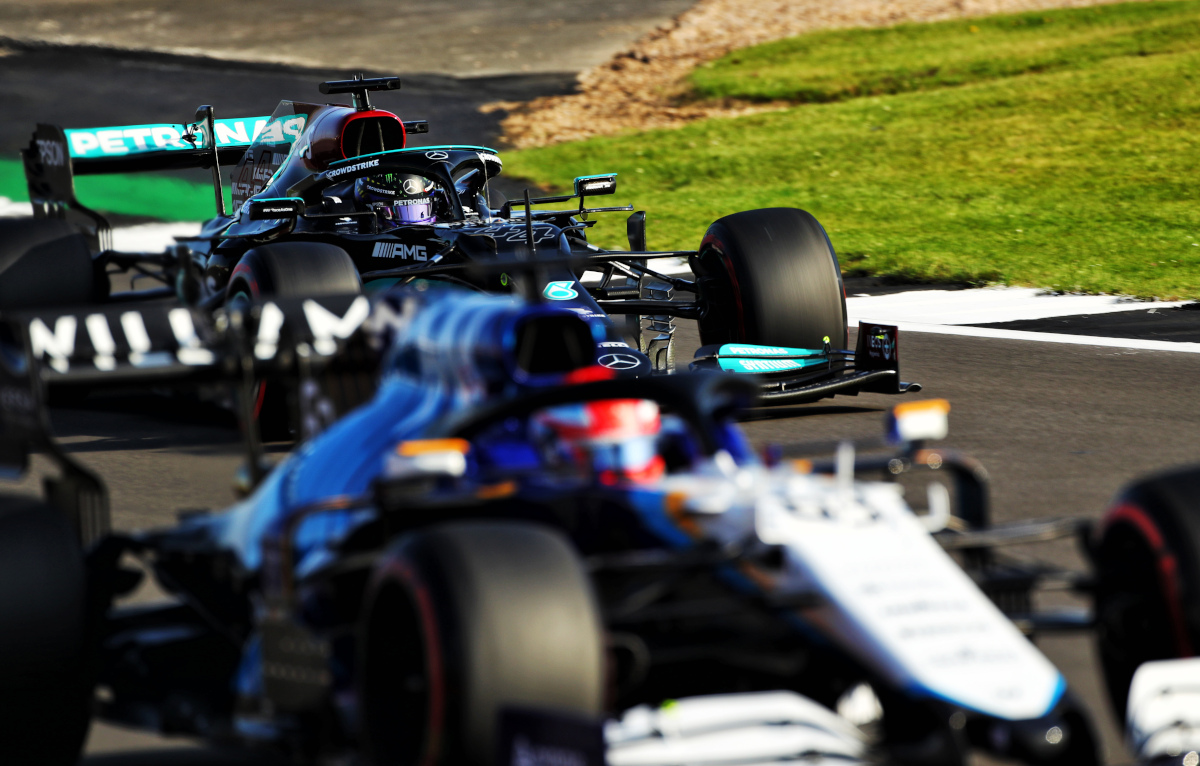 Check out all the latest Mercedes merchandise via the official Formula 1 store
Russell has already had one audition with Mercedes, replacing Hamilton at the 2020 Sakhir Grand Prix where he qualified P2 behind Bottas, challenging the Finn throughout the race, and would have won the grand prix had it not be a dismal day for Mercedes pit stop crews.
Despite everything but his own ability going against him, Russell still finished the race in ninth place and scored an extra point by setting the fastest lap of the race.
"I think George Russell is the real deal," former driver Coulthard said. "I don't know this for sure but it seems just a matter of time for George Russell getting announced as a Mercedes driver.
"He's a coming talent, he showed what he could do when he was in the car in Bahrain. No disrespect to Valtteri who is a very good racing driver and is a grand prix winner, but sport is about momentum.
"Whether it's motor racing, football or whatever sport you're following, there's a time when that talent needs to be given the opportunity. I've no doubt that he has the skills to deliver."
Mercedes motorsport boss Toto Wolff has implied he will make a decision regarding Hamilton's team-mate during the summer break.
Follow us on Twitter @Planet_F1 and like our Facebook page.