'Hamilton will want to prove he's still the greatest'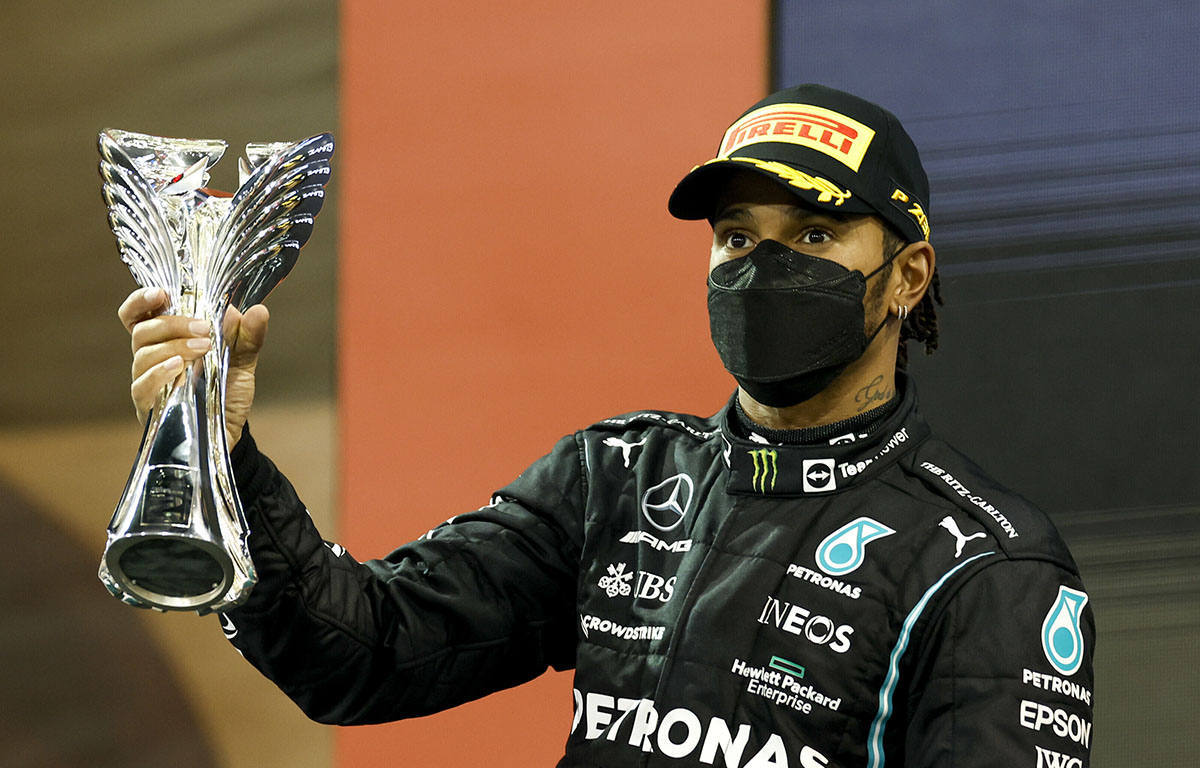 Sky Sports' lead F1 commentator David Croft believes Lewis Hamilton was robbed of winning an eighth World Championship in Abu Dhabi through no fault of his own. 
Hamilton, who lost the 2021 World Championship to Red Bull's Max Verstappen on the last lap of the Abu Dhabi Grand Prix in December, returned to social media over the weekend to announce he is "back", after losing the title race by eight points following a season-long battle with Verstappen.
Hamilton spent almost two months away from social media as he took time to gather himself after a marathon campaign ended in disappointment, returning with a simple message that he is back – and Croft thinks the time to himself was a wise move from the seven-time former World Champion.
"Lewis has taken much-needed time away from the public eye to process, digest and eventually get over what happened in Abu Dhabi," Croft told Sky Sports News.
"Yes, he was robbed of the championship through no fault of his own and by mistakes that happened elsewhere.
"He should have won that race. If the rules had been adhered to as they are written, he would have won that race – we wouldn't have had that last lap."
Welcome back, @LewisHamilton 🙏 pic.twitter.com/NVB8hNwCul

— Mercedes-AMG PETRONAS F1 Team (@MercedesAMGF1) February 7, 2022
There has been a lot of discussion over the winter around Hamilton's future in Formula 1, with many believing he will wait until the findings of the FIA's investigation into what happened in Abu Dhabi are released next month before making a decision on whether he will return to the sport or not.
Croft, however, does not buy into that thought and thinks he will be back to try and regain his crown.
"Knowing Lewis Hamilton as I do, he's not a man that would want to leave his racing career at the chequered flag in Abu Dhabi," Croft stated.
"He will want to come back and prove he is still the greatest driver of all time, so I'm expecting him to be on the grid.
"Although at times this winter, I'm sure Lewis Hamilton did think maybe this could be the end, but I think he's not so much changed his mind but realised his heart is very much in racing and winning and performing at the highest standard that he has done for so many seasons in Formula 1."
Mercedes will unveil the W13 on Friday February 18, with Hamilton expected to be in attendance alongside his new team-mate George Russell.
Lewis Hamilton breaks social media silence
Lewis Hamilton posted on social media on Saturday - the first time we have heard from him since Abu Dhabi almost two months ago.