David Croft identifies next 'real deal' F1 driver who can become World Champion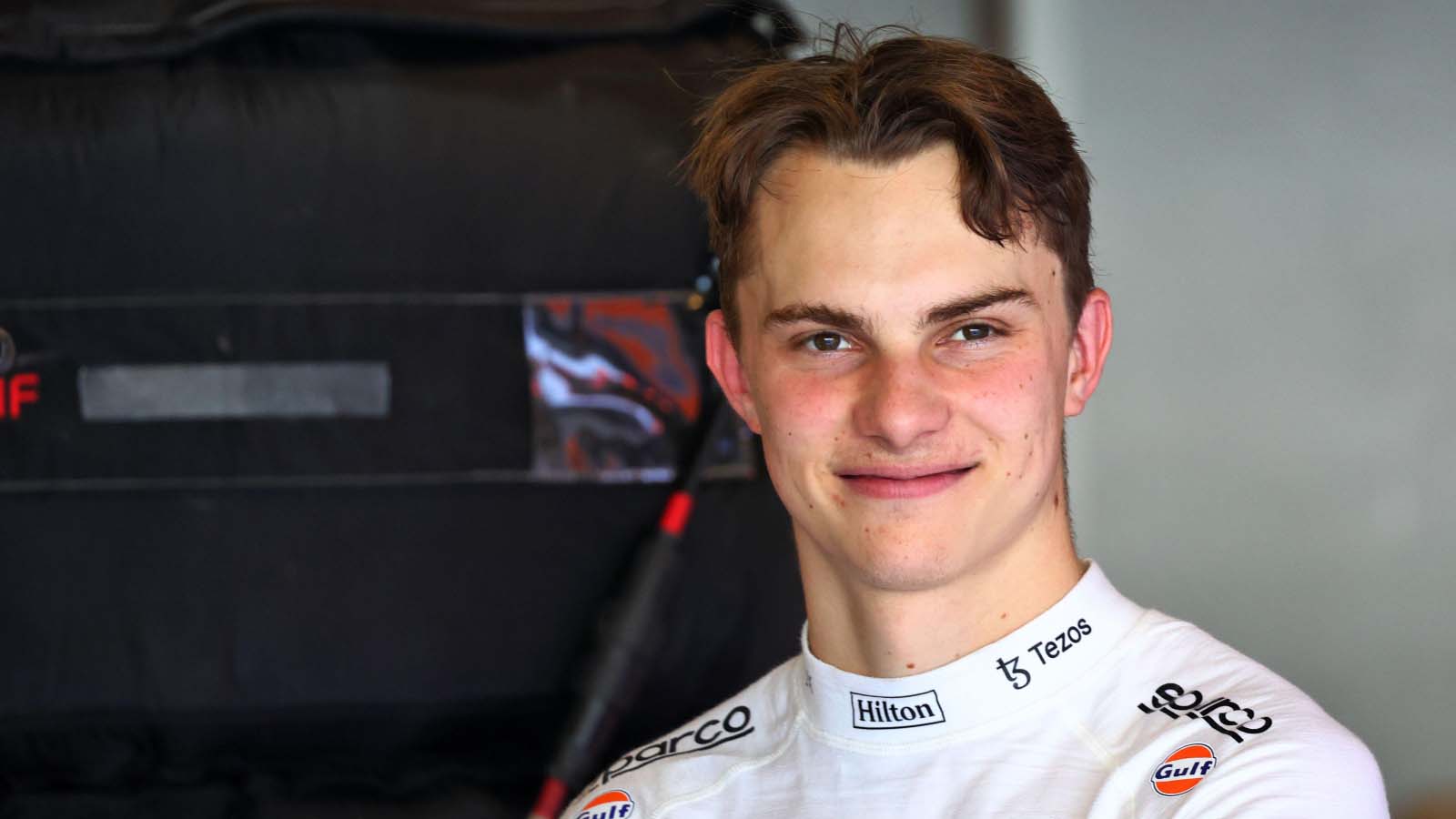 Sky Sports F1 commentator David Croft says McLaren's Oscar Piastri is looking like "a champion in the making" after an impressive start to Formula 1 life.
The Australian rookie did not get off to the best of starts on his debut in Bahrain, perhaps slightly rusty having not raced at all in 2022, but the Saudi Arabian GP was a far more impressive outing as he continues to get to grips with the McLaren MCL60.
While his team-mate Lando Norris hit the wall and dropped out in Q1, Piastri was able to take over the baton for McLaren and make it into Q3 for the first time in his career.
Race day sadly would not go to plan for McLaren with Piastri needing to pit for a new front wing after contact at the start with Pierre Gasly, while Norris also had to pit for the same repairs after hitting the debris from that incident.
Piastri finished the race P15 then, but the Aussie nonetheless delivered a performance fitting of the level of driver which many thought was coming into Formula 1.
Piastri, like Charles Leclerc and George Russell, won the Formula 3 and Formula 2 titles in back-to-back seasons. Both of them are talked about as future World Champions in the right car, and Croft believes Piastri belongs in that conversation too.
"Let's put this into context, Oscar Piastri was born a month after Fernando Alonso made his F1 debut in the same city [Melbourne]," Croft told SEN's Sportsday.
"He is the real deal. I like Oscar Piastri. As a human being I think he is fantastic, he's really approachable, very chatty – a really easy going guy.
"As a racing driver, he is absolutely the real deal. Like Charles Leclerc and George Russell, he won the two main feeder systems in F3 and F2 in consecutive years.
"He has come into a McLaren team at not a great time for McLaren. They're last in the Constructers Championship. They haven't scored any points yet.
"His debut lasted only 13 laps because the car broke down on him, but I think we saw in Jeddah some real fight and some real spirit from Piastri. A great battle he was having with his team-mate Lando Norris and with Logan Sargeant, another rookie.
"He will only get better. He has really impressed the McLaren team in the way he has knuckled down, the way he's learnt, the way he's adapted to the strains and stresses of being an F1 driver.
"In the years to come we will see some fine performances from this man. He looks a champion in the making to be honest and has done for some time now."
PlanetF1.com recommends
Who are McLaren's new tech chiefs following James Key's departure?
Lando Norris must retain ruthless streak to remain on radar of top teams
Lando Norris warns Oscar Piastri fight could've played out differently with points on the line
Judge Oscar Piastri after a few more performances
The path which Piastri had to Formula 1 with his trophy-laden junior career suggests he is capable of similar success in Formula 1, and his performance in Jeddah, only his second race weekend in Formula 1, only further strengthened such views.
The key of course now though is consistency, and before slapping the 'future champion' label on Piastri, first he needs more races under his belt to truly settle behind the wheel of the MCL60 and prove that he can consistently get a tune out of what is a rather poor car, but one that in his hands can reach Q3.
Should his Jeddah performance level become a regular occurrence, and he can continue to hold his own against a team-mate in Norris who has a pole position and six podiums to his name in Formula 1, then absolutely it will be right to look at Piastri and see a driver who can reach the very top.