David Schumacher: 'Surname a curse and a blessing'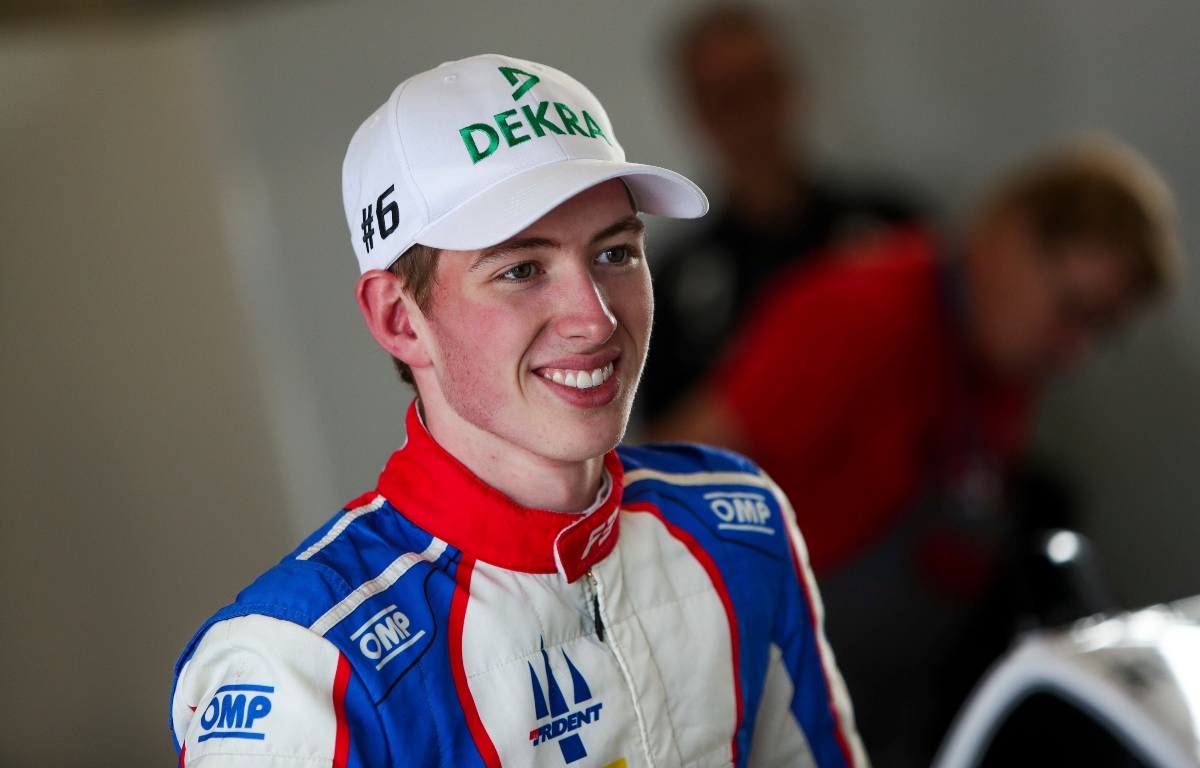 Formula 3 driver David Schumacher says that carrying the famous surname is both a blessing and a curse for him.
With Michael being one of the most successful F1 drivers ever and Ralf also spending a number of years on the grid, few surnames in the sport attract more attention.
Being the son of the eight-time World Champion, Mick Schumacher has had the spotlight on him more than most rookies do in his first season as a Haas driver, putting him under increased pressure.
His cousin, the son of Ralf, witnessed this first-hand when the two went out for dinner in Budapest.
"Suddenly there were 15 people around us at the table," he told ran.de.
"But he also came on the motorcycle with his own helmet – maybe not the smartest!"
However, he says that the same thing hasn't happened to him since he joined the F3 grid full-time in 2020, but admits that there are both good and bad sides to being part of such a family.
"It's not annoying at all," he added.
"Since I drive in Formula 3, hardly anyone recognises me and I can live my life the way I want. I have my peace and quiet and can eat normally.
"I don't know what it would be like if my name wasn't Schumacher. I grew up like this and got used to it. Curse or blessing? I think both."
This was the first time that brothers Michael & Ralf Schumacher stood on the podium together, as well as the first time in history that two brothers had shared a podium in F1. Italian GP, Monza, 13th September 1998. #F1 pic.twitter.com/luYEDpjLcH

— F1 in the 1990s 🚦🏎🏁🏆🍾 (@1990sF1) September 13, 2021
F1 TV are offering PlanetF1 readers 10% off both monthly and annual subscriptions! In order to claim this fantastic discount, click the following link and use the promo code PLANETF10 at checkout!*
*The offer ends at midnight on September 26 and excludes Netherlands
Michael and Ralf competed against each other for a number of years in F1, with them being together on the grid from 1997 to 2006.
David is hoping that he and his cousin Mick will do the same in the future, and says they won't give an inch to each other if they do.
"In the family, you drive much harder against each other, clearly," he said.
"We had a season together in karting, it was my rookie year in the junior category. I was faster than him in a race in the rain on slicks.
"I drove past him on the last lap, and in the next corner he hit me on the back, he really wanted to be in front of me."