DC: Hamilton has had to 'fight fire' in title battle
Ex-F1 racer David Coulthard likened Lewis Hamilton's role in the 2021 title battle against Max Verstappen to "fighting fire".
Both drivers played equally important roles in delivering a championship scrap of legendary preportions in 2021, one decided at the final round in Abu Dhabi where Verstappen claimed the title, after both drivers had gone into that finale level on points.
Verstappen's trademark aggressive style was on show throughout the season, and if ever there was a time when one driver would yield, by choice, it was Hamilton.
And so, Coulthard believes that for Hamilton, trying to contain Verstsappen and contend with his robust overtaking attempts was like fighting back fire.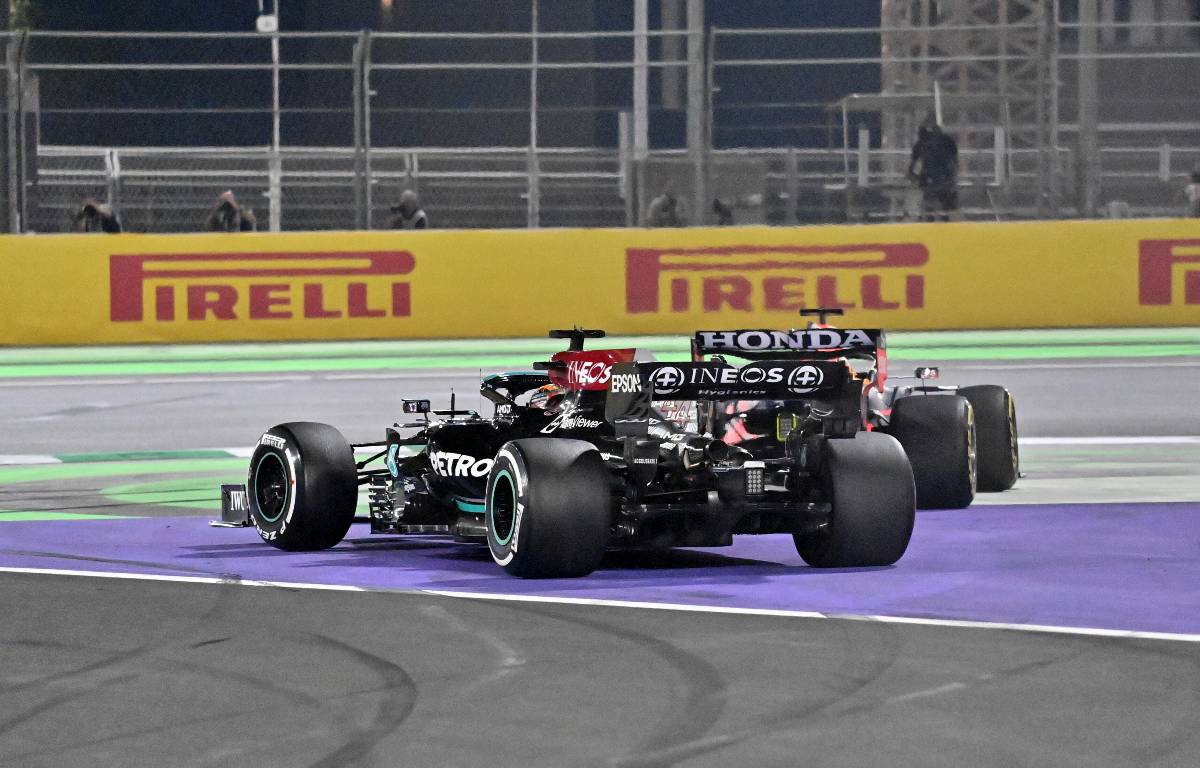 Speaking to Channel 4, Coulthard said: "The way he [Verstappen] drives, the thing that I find most impressive…[if] there's a gap, he goes for it, it's not even a doubt.
"I used to weigh up 'should I risk it now, should I not risk it', he just goes 'I can see the biscuit' he risks it for the biscuit, he just goes, it really is quite special.
"And when you actually see how Lewis is defending against that, Lewis is an exceptional racing driver, but he's had to open the door on more than one occasion because he's come up against, if he's fire, he's come up against fire, and how do you fight fire?"
Verstappen shared precious moments with his father Jos after exiting his Red Bull as a World Champion, the goal which Jos had built Max's life around finally achieved.
Verstappen, despite being aged only 24, is still somewhat of a veteran on the grid having debuted back in 2015 with Toro Rosso, then aged only 17.
But despite the support of Jos and Red Bull, Coulthard made it clear that there was no easy route into Formula 1 for Verstappen.
"That journey started at four years old when Jos, frustrated with the mistakes of his own career, he mapped out how to build a future World Champion," Coulthard explained.
"So it's been tough love, there has not been, let's say some other guys here in the Formula 1 paddock that maybe have been magic carpeted into this paddock, but Max has had to fight for it.
"He's been a winner all the way through, skipped some of the lower formulas, to come into Formula 1, but he fears nobody, that's not a part of his psyche."
Next stop Hollywood for Lewis Hamilton?
Acting is one of Lewis Hamilton's many interests outside of F1.