'Dear McLaren fans, we come into the new season with a realistic perspective'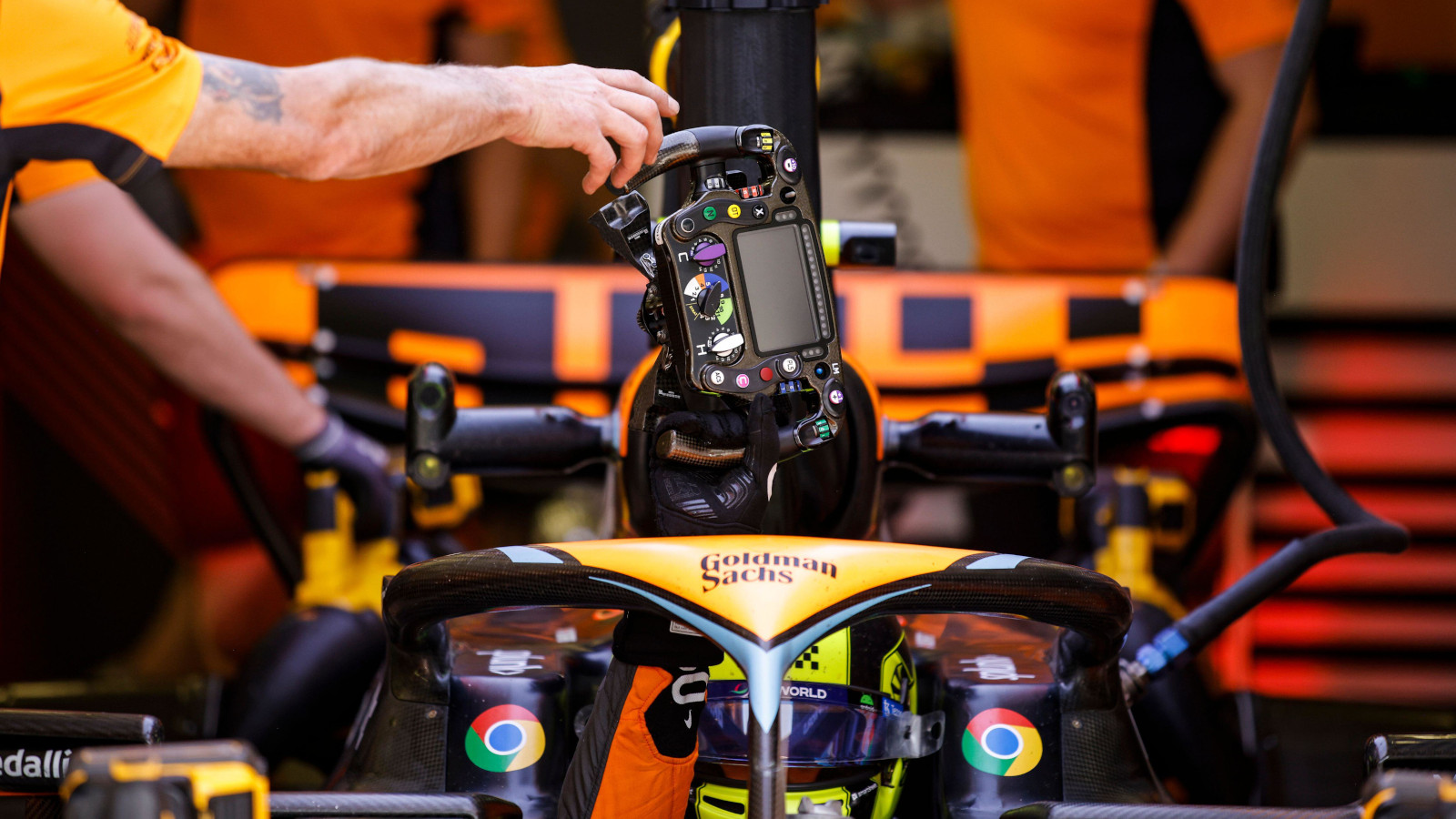 McLaren CEO Zak Brown has written an open letter to McLaren fans in which he admits the team heads into the new season with a "realistic perspective" after a few "minor issues" in testing.
McLaren head into the first race of the season, the Bahrain Grand Prix, under a cloud after the Woking team admitted they failed to hit development targets with the new MCL60.
With more words of caution than encouragement coming out of the Woking team's headquarters, it could potentially be a difficult start to the season for Lando Norris and his new team-mate Oscar Piastri.
While last season the team finished fifth, Brown admitting that's not "where we want to be", there are concerns this season McLaren could fall even further back especially in the opening rounds.
Brown says they are remaining "realistic" and that improving the car is the team's "key priority".
"Despite Lando securing a podium at Imola, we acknowledge that our finishing position in 2022 – fifth – is not where we want to be, but we come into the new season with a realistic perspective," he wrote.
"Last weekend we completed our pre-season testing in Bahrain ahead of the first round.
"While we didn't get as many laps in as we would have liked due to addressing minor issues on both cars during sessions, it was a decent three days in the new MCL60s that yielded a lot of useful data, which we will be analysing this week.
"Rest assured, improving our performance over the course of the season is a key priority and the team are working together to bring further developments to the track as soon as possible.
"That said, we know there is more that we can get out of the existing package, and we're looking ahead to the first F1 race of the season in Bahrain with great anticipation."
PlanetF1 recommends
F1 2023 predictions: Title winners, team-mate battles, driver moves and much more
Ranked: How well did every team perform at F1 2023 pre-season testing in Bahrain?
Bahrain Grand Prix 2023: Schedule, stats, weather forecast, how to watch
'We have the best young driver line-up in Formula 1'
The American believes in new signing Oscar Piastri and Lando Norris, McLaren have "the best young driver line-up" on today's grid.
"I'm very excited to welcome our rookie Oscar Piastri to our F1 team," he said. "The Australian comes to McLaren with an impressive CV, having won both the Formula 3 and Formula 2 championships.
"In the short time he has had to integrate with our team personnel in the factory, Oscar has already shown his commitment to us and is very determined to succeed on the race track.
"Partnered with our 'veteran' Lando Norris, I'm in no doubt we have the best young driver line-up in Formula 1."
The Woking team also has a new team boss, Andrea Stella promoted to the role following Andreas Seidl's departure for Sauber.
"Our new F1 team principal Andrea Stella is extremely experienced and, having been with McLaren since 2015, understands every aspect of our organisation," says Brown.
"With long-term key infrastructure projects set to be operational later this year, the future under Andrea's leadership is extremely bright. They include our new manufacturing facility, simulation tooling and our own wind tunnel."
Brown 'trusts' teams will adhere to the budget cap
Brown also touched on the budget cap, the American one of the more vocal in calling for harsh sanctions for any teams found guilty of breaching it.
Last season it emerged that Red Bull had done so, overspending by $2.2 million on their way to the 2021 World title. The team was hit with a $7m fine and also docked 10 percent of their wind tunnel time.
Brown hopes that's the end of it.
"Last year featured a significant change to the regulations," he said, "and it will take time for the gap to reduce between the front and the back of the grid. And the closeness of the competition will continue to be assisted by the budget cap.
"While it was disappointing to see breaches of the cap last year, everyone involved has learned from the process and it's important to see the sport is moving forward in this regard.
"I trust there won't be a repeat of these financial breaches in 2023."