The mystery department at Ferrari that Fred Vasseur says needs to improve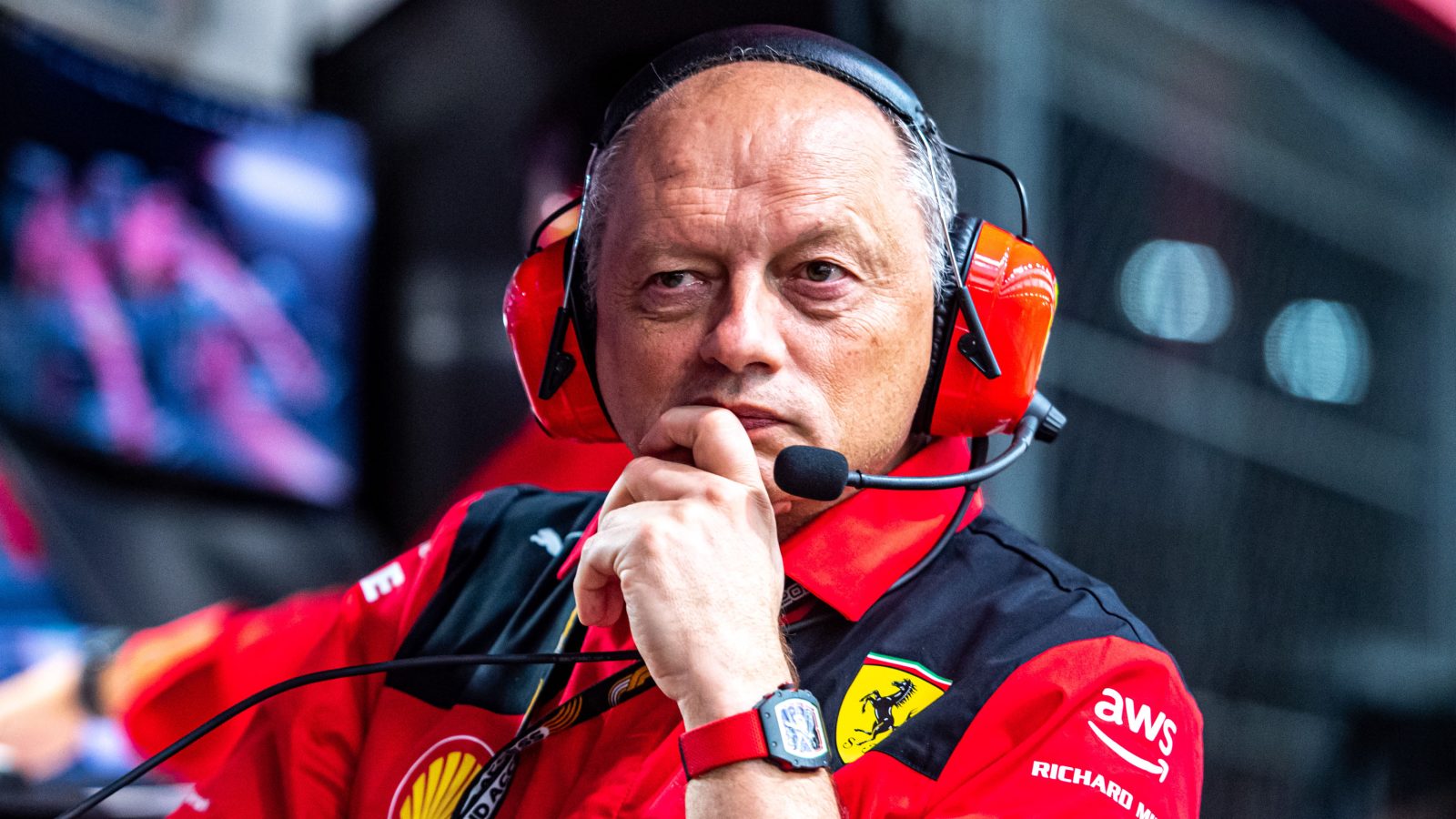 Fred Vasseur has admitted there is a department within Ferrari that "needs to improve" but he declined to reveal which one.
Ferrari's start to the 2023 season has been a less than stellar one with Charles Leclerc retiring from the first race before starting 10 places back in Saudi Arabia. Carlos Sainz meanwhile could only muster P4 in Bahrain before a P6 in Jeddah.
It is not the encouraging start that either Ferrari fans or Vasseur would have wanted for 2023 considering their massive drop off in 2022.
But still the season is young and as such, there is time for Vasseur to whip the Ferrari team into shape and he has gone as far as to admit there is a particular department he has his eye on.
The Frenchman told AS he keeps the name of the department to himself but has also encouraged every facet of the team to focus on savings so that it can go on improving the car.
"I try to get the message across that benefits come from everyone, including logistics staff," he said. "Because if they can make a minimum saving, that will go directly to the car. Not just aerodynamics and engine.
"Same with reliability, each employee is part of the reliability goal when they design and produce the part. That is the mentality I want, to convince everyone that they bring benefits."
PlanetF1 recommends
Verstappen camp reportedly not happy with Nico Rosberg's critical comments
The next five Fernando Alonso landmarks after 100th F1 podium
Who are McLaren's new tech chiefs following James Key's departure?
Which department is Fred Vasseur talking about?
Unfortunately for Vasseur, there is a long list of departments he could potentially be referencing.
For starters, there is the reliability side with the engine proving a particularly difficult part to maintain so far this season.
Leclerc has already made his way through his allocation of electronic control units, although one that was previously discarded will be available again later in the season, and became the unlucky recipient of the first grid penalty.
Indeed, the engine was an area that Sainz focused on for improvement, describing it as a "bad situation."
Away from the engine, the obvious cause of many of their problems last season was the team strategy. Ferrari went from title contenders to a laughing stock as they repeatedly shot themselves in the foot in 2022.
It seemed as if the same people who made those calls would still be in the job come 2023 but Inaki Rueda was replaced in favour of Ravin Jain shortly before the season got underway.
The final area they need to improve if they have any hope of a title push in 2023 is performance but that comes across many areas.
Ferrari have finished at least 48 seconds behind the winner in both races so far this season and do not even have the second fastest car on the grid at the moment.
The aero team, the power unit team and the many other teams that all work to get the maximum performance out of a car will be under pressure to cut some of the gap between themselves and Red Bull.