Who deserves it more – Hamilton or Rosberg?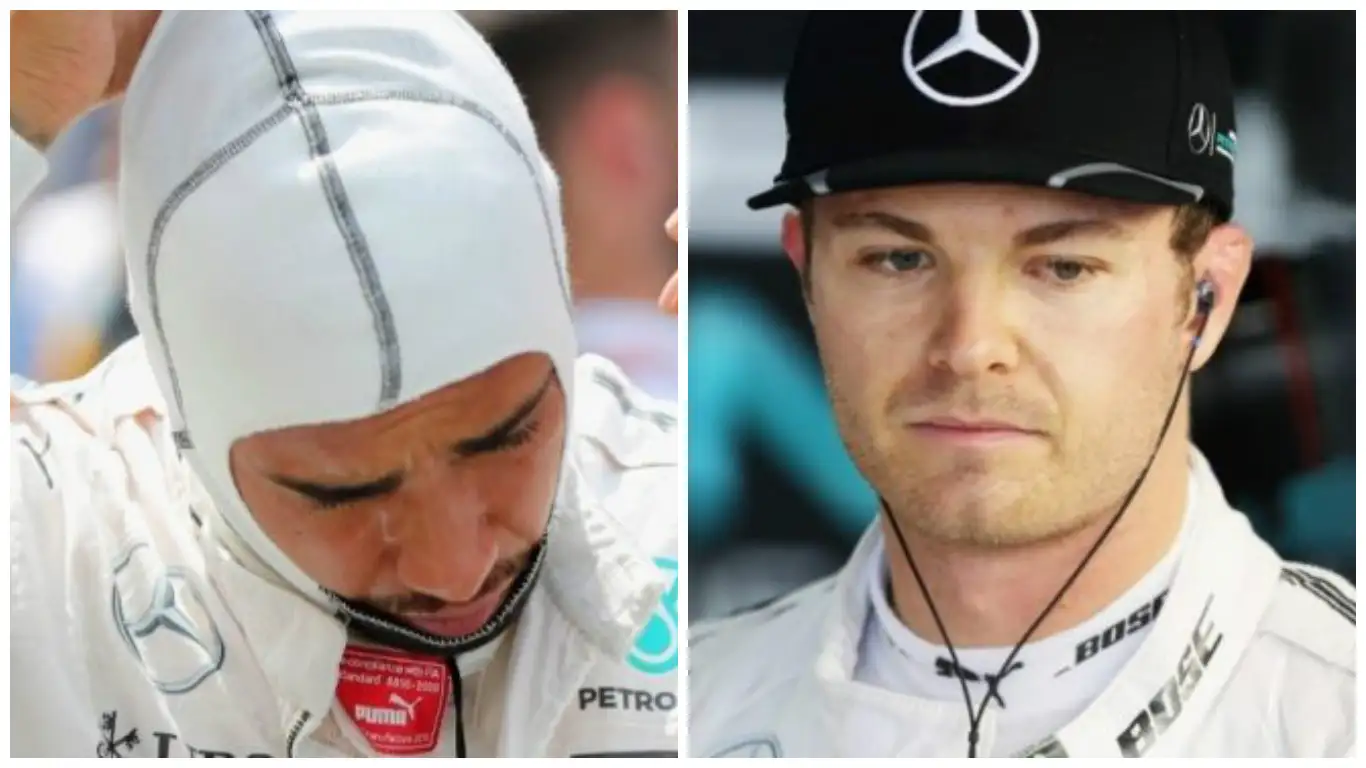 As the Formula 1 paddock gears up for the final race of the season, the huge debate of who deserves the Drivers' Championship between Nico Rosberg and Lewis Hamilton has never been this intense.
Despite Rosberg not even touching the Championship yet, many Hamilton fans have already prepared their excuses as their beloved Brit faces an almost impossible task to claim his fourth World Title.
Not to say it can't be done, but Hamilton would need to claim thirteen more points than Rosberg to win the title, meaning that all Rosberg has to do to secure his first ever Championship is to finish on the podium.
Hamilton has suffered one more retirement than his team-mate, this coming in Malaysia when his engine caught alight while he was in the lead. The first one occurred when both Mercedes drivers collided into each other at the Spanish Grand Prix, causing a rare occurrence in which the Silver Arrows left a race weekend pointless.
The general feel around the globe is that the Brit has been by far the better driver but has been unlucky with reliability issues. Interestingly, Hamilton has stood on the podium 16-times so far in 2016, while his German counterpart has only finished on the podium 15-times. Both, however, are equal on the number of race wins with nine victories apiece.
If the triple World Champion goes onto to win the Abu Dhabi Grand Prix, it will result in Hamilton claiming more podiums and more race wins than Rosberg, and still losing the Championship, which is why most fans feel Rosberg will be the most undeserving World Champion in the sport's history.
However, in defence of the Monaco-born ace, his father Keke Rosberg won the World Championship in 1982 and only won one (yes, one) race during the entire season. Out of the eleven different drivers that season, Rosberg Senior scored more consistent high-place finishes compared to his rivals.
Much like his father regarding consistently high-placed results, Rosberg has finished second on four occasions, one more than Hamilton.
While many fans and experts will still say that had Hamilton drove through the Malaysian Grand Prix incident free he would be joining the great Alain Prost and his rival Sebastian Vettel in claiming four World Titles, others will ask 'But who scored the more points in the end?'
Let's just take a final look at the different permutations for Sunday.
Rosberg will win his first World title if…
He finishes on the podium no matter what Hamilton does
He is fourth, fifth or sixth and Hamilton does not win the grand prix
He is P7 or P8 and Hamilton is third or lower
He is P9 or P10 and Hamilton is outside the top three
Hamilton fails to make it onto the podium
Hamilton, though, is not out of the running.
He will win his fourth World title if…
He wins the grand prix and Rosberg is fourth or lower
He is second and Rosberg is outside the top six
He is third and Rosberg is P9 or lower
Kaylen Govender