'Hard to say' differences between Renault and Mercedes engine says Oscar Piastri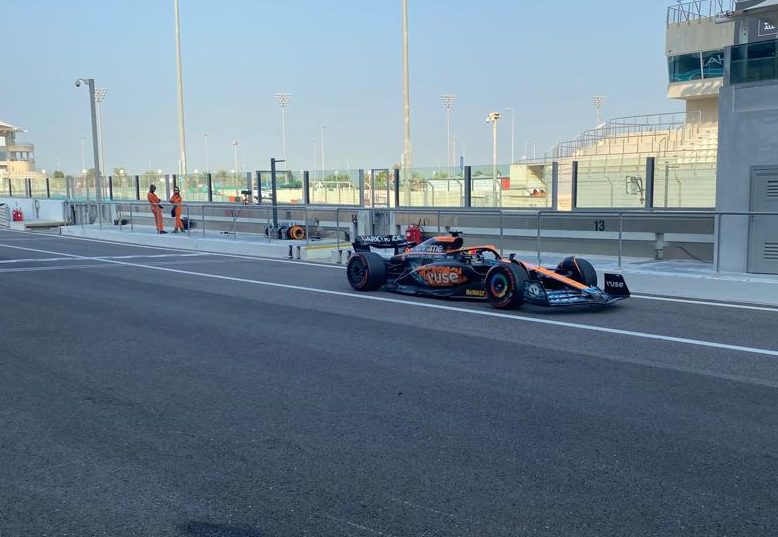 Oscar Piastri was unwilling to give a verdict on which engine was better out of Renault's or Mercedes' having tested the McLaren car for the first time.
The Australian got his first taste of life in a McLaren following the Abu Dhabi Grand Prix when he took part in the post-season test at the Yas Marina circuit.
A few weeks later and he was back in the car, this time around Barcelona as he prepares for his debut season in 2023.
One of the main differences in his switch of teams is a new engine to get used to with McLaren being powered by Mercedes whereas Alpine use Renault power units.
Following his run out in Abu Dhabi, Piastri said he noticed a "few differences" between them but believed it was too early to make a call on which one was best.
"There are a few differences to the Alpine engine I drove in the '21 car," he said told media including PlanetF1.com.
"But without being able to compare with other cars on track is a little difficult and the main aim was not to assess where the engine is at.
"You never know what kind of engine settings everyone's running, so it is hard to get a read on that, but everything felt positive on our side."
The 21-year-old was also testing a new tyre having not had an experience with 18-inch Pirelli tyres. The compound he was running on was also a prototype but Piastri said it was hard to pick out exact differences in relation to the tyre as the car is entirely new to him.
"The cars themselves are also so different in quite a few aspects that again it is quite hard to say," he told media including PlanetF1.com.
"The [Alpine] academy tyres are probably a bit more user-friendly in some conditions but probably harder in others.
"It was a bit hard to get a read but the tyres I drove, I don't really know any different to the 18-inch F1 tyres.
"They stayed on the car and kept me going around so they seemed fine."
On his new driver, McLaren CEO Zak Brown told PlanetF1.com that he had been "going well" and said he was excited to see Piastri alongside Lando Norris next year.
"He's been going well," Brown said. "A couple days in the car. He's clearly fast and very focused so it'll be exciting to see he and Lando on the grid next year."
Read more: Oscar Piastri completes final 2022 test with McLaren – 'My neck is pretty sore'