Different chassis turned 'everything to s***' for Mazepin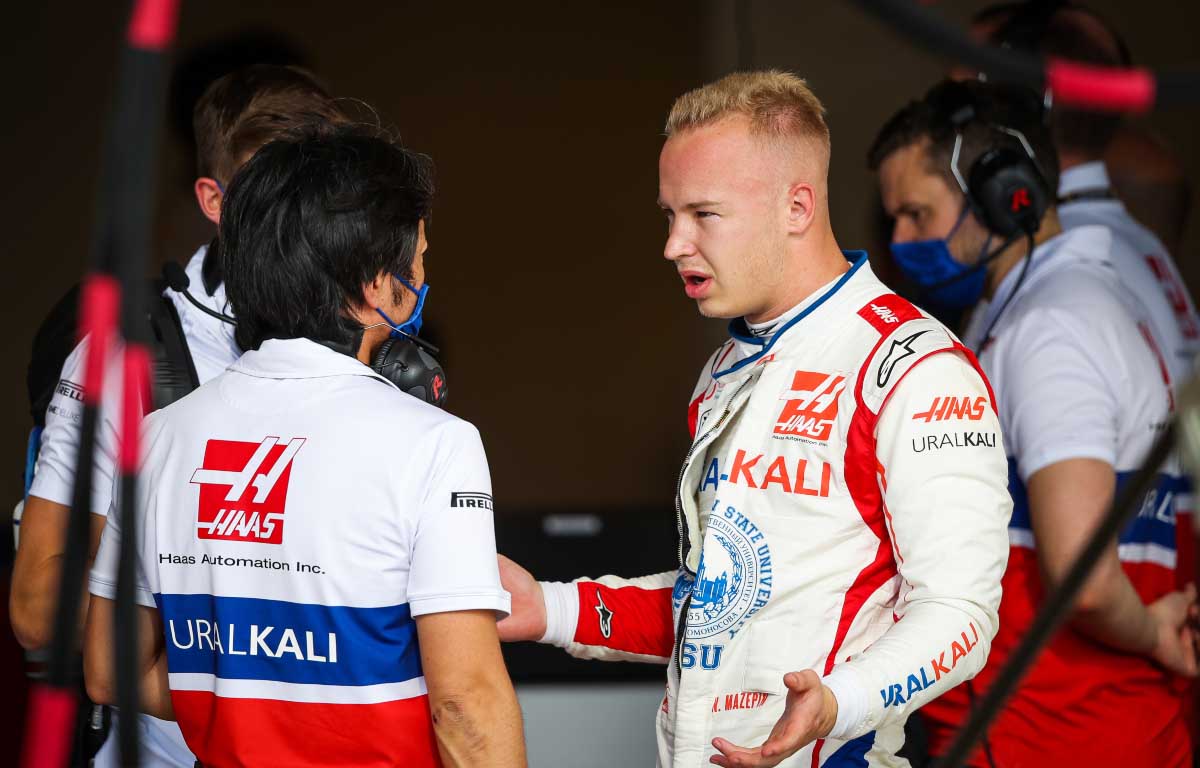 Nikita Mazepin acknowledged that, after positive pre-season testing, "everything was s***" after taking a new chassis when the season started.
Mazepin was roundly beaten by Haas team-mate Mick Schumacher throughout the first half of the season, but he has since managed to close the gap to his fellow rookie as the season has progressed so far.
The Russian said that it took him and his team time to recognise what was wrong with the car, and he had been bemoaning the fact he felt his car had been "heavier" than Schumacher's in that time.
However, he feels his improved pace of late has come down to switching chassis again alongside his own personal development.
"A bit of both [chassis and faster pace]," Mazepin told Auto Motor und Sport. "In the Bahrain tests before the season, my pace was very good. I made only a few mistakes and was very consistent.
"Then I got a different chassis for the first free practice and suddenly everything was s***. It took a while until we realised the problems.
"The team also had to learn to trust a new driver. Of course, I could have been a bit faster. But as Niki [Lauda] always said: 'You learn more from the bad days than from the good days.'
"Maybe it had something good. I had to learn not only how to drive, but also to stay strong in my head."
Even though a malfunction left him with "burning feet" at the weekend in Austin, leaving him well off the rest of the field, Mazepin feels his pace improves in races relative to qualifying.
When it comes to how he performs in race conditions, the 22-year-old believes he would much rather be able to compete on a Sunday if it means sacrificing some out-and-out speed on a Saturday.
"It's definitely a trend in my career," he said. "I have a good feeling in the car and I know how to win in a duel. Most people only look at the qualifying score, but it's all about scoring a lot of points in the race.
"I'd rather give something away in qualifying for better tyre wear. Besides, I never give up and usually strike at the end when others are struggling."
Mazepin's US GP highlights extent of Haas' struggles
Nikita Mazepin's United States Grand Prix show Haas are not only struggling to build a fast car, but a functional one too.