McLaren reveal the struggles involved trying to adhere to the budget cap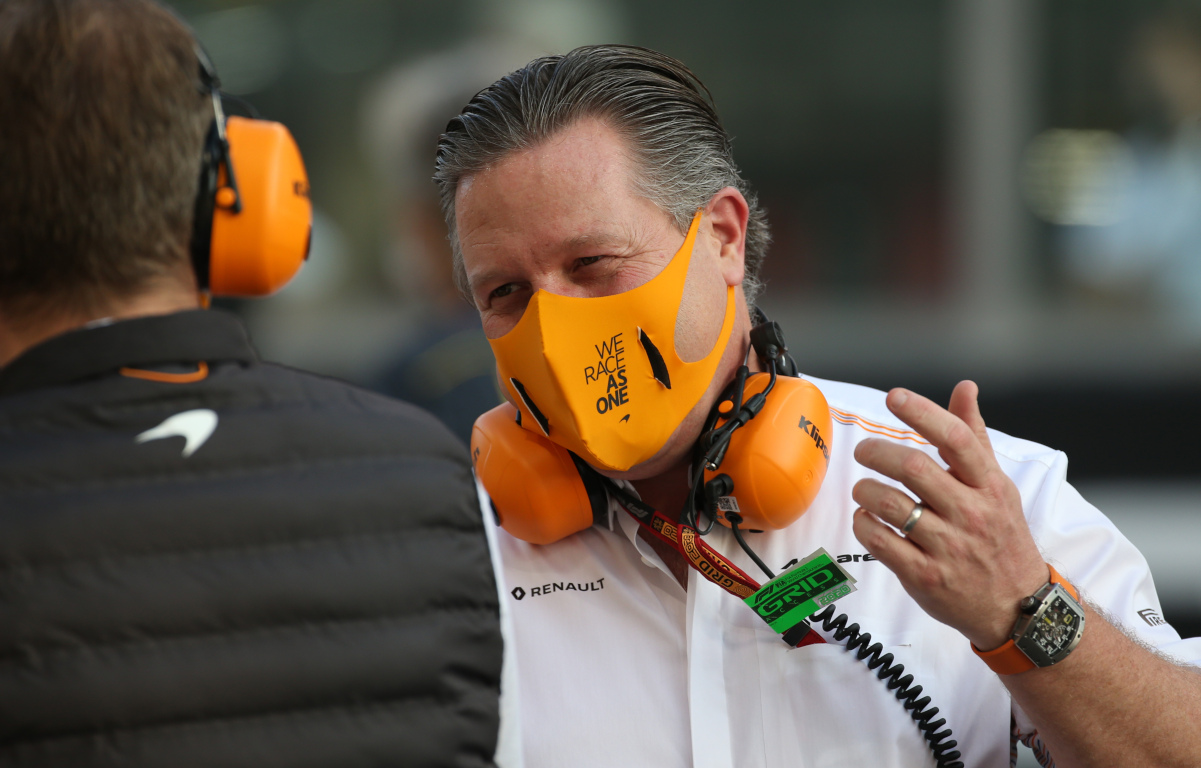 Zak Brown says balancing the budget in F1's new cost cap era is a learning experience, the McLaren CEO conceding Red Bull didn't "intentionally" exceed the cap.
Last season Formula 1 operated under a budget cap for the first time, leading to widespread redundancies in most of the big teams in the build-up to 2021.
The cap was set at $145 million, that amount decreasing by $5m this season only to be raised to make allowances for unprecedented inflation.
But it has been a tricky road for the teams to walk, Red Bull found guilty of exceeding the 2021 cap by $2.2m of which $1.4m is said to have come from an unclaimed tax credit.
Rivals were up in arms over it, the FIA punishing the Milton Keynes team with a $7m fine and the loss of 10 percent of their ATR time.
While that was playing out, McLaren found themselves in a tense battle with Alpine over fourth place in the Constructors' Championship, with a late-season double DNF at the Sao Paulo Grand Prix effectively ending the Woking team's challenge.
They finished fifth, 14 points off the pace.
Brown says the post-mortem is now being carried out, McLaren wondering if perhaps they made too many staff redundant ahead of the 2021 season.
He told The Race: "That was all part of the learning, you go through, 'where did we get it wrong?' And it's never one area.
"Did we allocate our resources, our people, our time and attention in the right area? Was it simply a mistake that we collectively made? Or was the mistake [made with] resource allocation?
"Those are all the things that you go through in your post-mortem, 'what drove the outcome that we had?'
"And I think we're all learning [how to manage the cost cap]. Even with Red Bull's breach – I don't believe that was intentional.
"Speaking of our CFO, she and her finance team had a hell of a job because her brief is get us as close to the cost cap as possible, but don't go $1 over.
"But every dollar under is one dollar we could have spent on the racing team. That's a difficult brief."
McLaren's recruitment drive
McLaren team boss Andreas Seidl admits that in trying to work out the "size and the shape of the team" prior to the cap, McLaren may have got their parameters wrong.
While the team is in the process of building a new wind tunnel and simulator that will be ready late 2023, they also need the right numbers when it comes to personnel.
"I'm very happy that two months ago we launched a major initiative," Seidl said, "if you see all the adverts that are out in order to further increase our engineering department significantly.
"It needed a lot of detailed work on the financial side within the team, finding synergies and efficiencies in other areas of the team, in order to make sure you can free up this money to get further headcount on board."
With efficiency the buzz word, he added: "That's probably the same challenge for every team that had to downsize with the introduction of the budget cap.
"In the end, you needed to define the size and the shape of the team to your best knowledge, making sure also that especially in these first years of the cap, which are challenging, you also stay within the cap.
"And that's what we did, going into the cap in 2021, which was painful because it meant also that we had to make people redundant.
"Then I guess it's also normal, once getting this starting point into place, to see how you can continuously make sure as a team you make changes by finding further efficiencies or synergies within the team in order to free up money to create more performance."
No justification for overspending in 2022
While the 2021 budget cap report found just one team, Red Bull, guilty of overspending last season, 2022 could see a few more guilty parties – at least that's according to Helmut Marko.
The Red Bull motorsport advisor told Auto Motor und Sport: "I think the current status is that six teams are over it." The interesting part will be what the FIA does about it if six, or even one, are found guilty.
While Red Bull's breach can largely be put down to that tax credit and different interpretations of the regulations, the FIA made it clear they didn't "act in bad faith, dishonestly or in fraudulent manner, nor has it wilfully concealed any information."
The same cannot be said of 2022's overspenders, if any.
The teams now know the regulations, they understand the FIA's interpretations, and there is no justification whatsoever for a breach. Although Marko reckons inflation could be the argument used, even that holds no water as the teams were given an inflationary increase in this year's cap.
Christian Horner reckons Red Bull's punishment was "draconian", true draconian measures need to be applied if next year we learn that a team, or six, overspent.
Read more: Lando Norris cannot hide frustration: We've had the same problem for years