'Don't write Bottas off' in F1 2020 title race
2016 World Champion, Nico Rosberg, has warned against ruling Valtteri Bottas out of the 2020 title battle.
Bottas won the opening race for a second campaign in a row when the 2020 season finally got underway with the Austrian Grand Prix in July.
But, the Finn has not won any of the four races which have followed and heads into round six at the Spanish Grand Prix third in the World Championship, 34 points behind team-mate and World Championship leader Lewis Hamilton.
After victory at the 70th Anniversary Grand Prix, Max Verstappen has crept up to second in the standings, 30 points behind, and while many would like to see a Lewis v Max face-off for the 2020 title, Rosberg has said don't rule out his replacement at Mercedes.
"I wouldn't write Valtteri off," Rosberg told Sky Sports F1.
"Because this year things just haven't gone his way.
"In terms of performance and pace he has been super close to Lewis. In particular in qualifying, we have always seen him right there and they have been switching positions so I still think he has got a really good chance to make it happen this year.
"And, of course, you can never write Max off. He is one of the best drivers out there, maybe in the top two drivers at the moment. He is really doing unbelievable things with his car and is very exciting to watch.
"He's always going to be in there with a chance."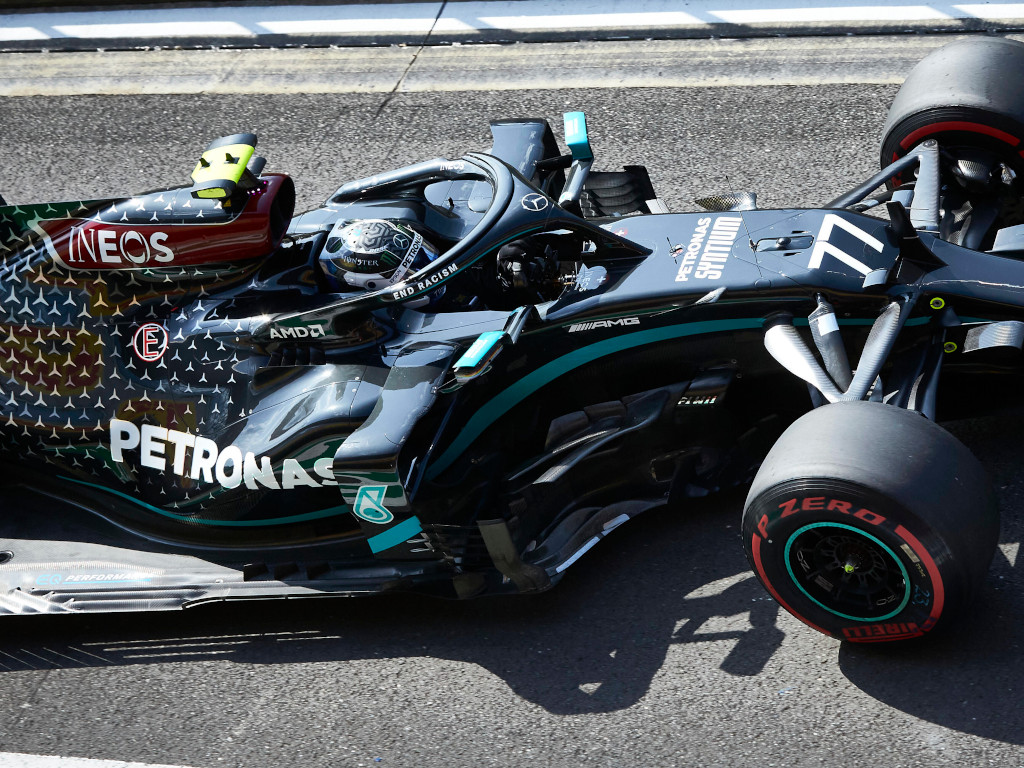 Head on over to the Formula 1 store for all your official Valtteri Bottas merchandise
While Bottas has managed to secure one race win so far in 2020, he does have two pole positions to his name. However, the FIA are set to ban qualifying engine modes which will mean the end of the Mercedes' famous 'party mode' trick.
Bottas, though, is still confident that the Silver Arrows will continue to be in a very exclusive battle for pole.
"Well for drivers, no qualifying modes will mean less things for us to do [setting the car up] and manage," Bottas said.
"Because in the race it is quite a frustrating thing to do to manage the engine, whether you are attacking or defending. All the time you are using different modes.
"There may be less overtaking in races because sometimes you won't be able to use less or more power.
"But it is impossible to say if we as a team are getting any advantage over the others [with party mode]. I don't know all of the numbers.
"We use more power but we don't use [that mode] all the time but that could be the same for all the teams. In the end I don't see it changing anything in terms of how strong we are [in qualifying]."
Follow all the action from the Spanish Grand Prix with the PlanetF1 live centre