Doubts Hamilton will sign for Ferrari after Leclerc deal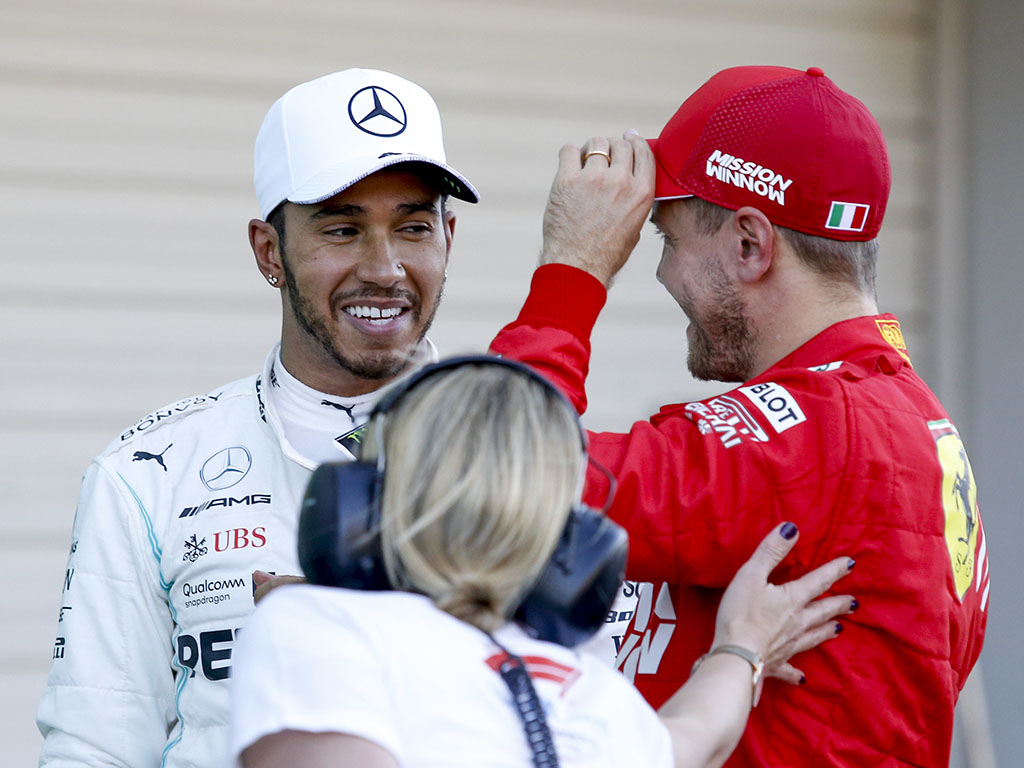 Ex-Formula 1 driver turned pundit, Karun Chandhok, thinks Charles Leclerc's new Ferrari deal spells the end of seeing Lewis Hamilton at the Scuderia.
Hamilton has been strongly linked with a move to Ferrari and met with them on a couple of occasions during the 2019 season, although the Scuderia downplayed the meetings as informal talks.
The six-time World Champion is out of contract at the end of the 2020 season but, with Leclerc now signed to Ferrari until at least the end of the 2024 season, Chandhok thinks a Hamilton signature now would create an unnecessary headache for the Prancing Horse.
"I don't think that he'll go to Ferrari now that Leclerc is signed to 2024," said Chandhok at the Autosport International show.
"I don't think that Ferrari will pitch Lewis against Leclerc. I can't see it happening.
"Look, Formula One is a funny business and stranger things have happened, but by making that announcement, they've committed to Leclerc as being their future.
"Why would they want a controversial season with two number one drivers?
"Now it's just a question of Lewis staying at Mercedes.
"He's had a lot of success at Mercedes, he's very happy at Mercedes and, as much as for all of us watching, it would be a box office hit to see Leclerc and Lewis in the same team.
"I'd also like to see Max [Verstappen] and Lewis in the same team but we can't all get what we want."
Follow us on Twitter @Planet_F1 and like our Facebook page.