Drive to Survive Season 3 moves ever closer, and Formula 1 have given us a taste of what is to come with the official trailer.
Produced and streamed by Netflix, Drive to Survive is Formula 1's documentary series, following all the behind-the-scenes action in the sport and giving fans a greater insight beyond the standard television coverage of a race weekend.
After his staring role and excessive use of the bleep machine in seasons one and two, Haas team principal Guenther Steiner was lifted to being one of the most popular figures in the Formula 1 paddock.
And as the season three trailer shows us, he still has no intentions of minding his Ps and Qs.
As well as Steiner's antics, the trailer hints at some frustration from Carlos Sainz in his final season with McLaren, as well as the usual banter with now former team-mate Lando Norris.
2020 was also Sebastian Vettel's last season with Ferrari, ending their six-year association, but the partnership certainly did not end on good terms.
Before the season even began Vettel was told that he would not be retained for 2021, and so it will be intriguing to see what went on when the race cameras went off, and Netflix went to work.
At one point in the trailer Vettel says "I'm leaving at the end of the year so I can say what I want", to which a response of "but we can not be too funny considering the performance" is heard. Clever editing or a genuine conflict? We look forward to finding out.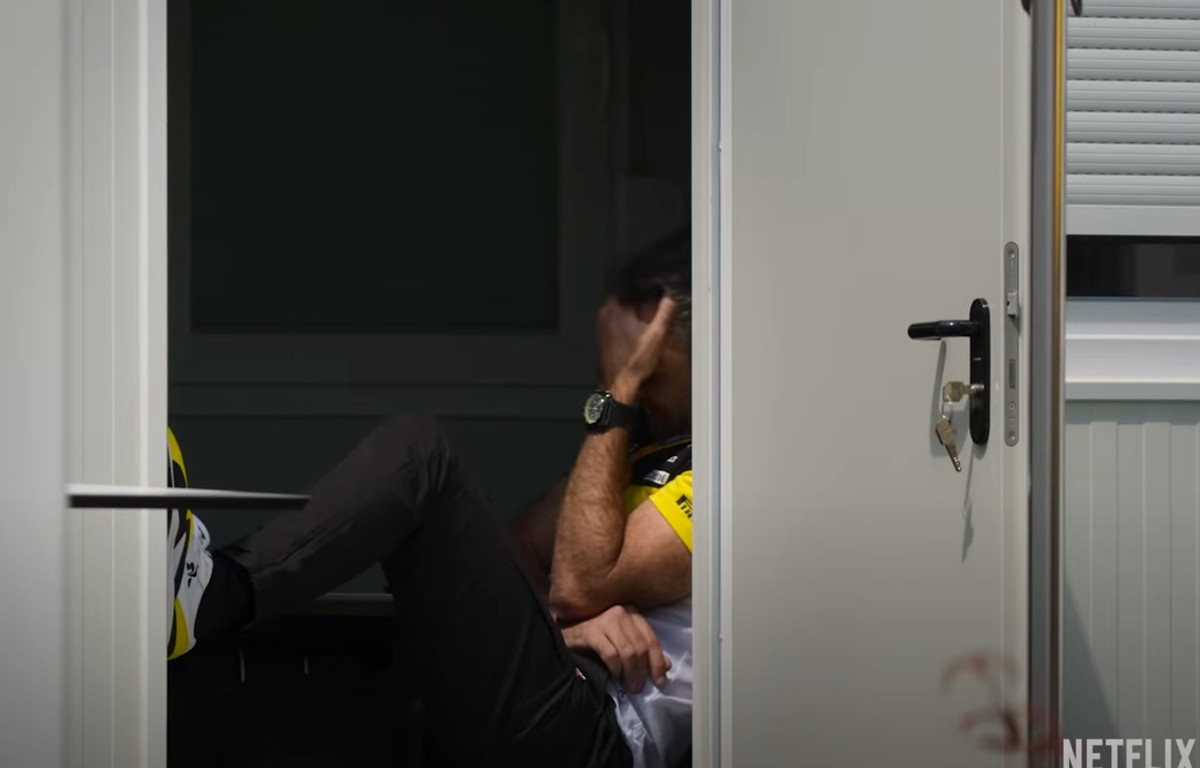 And of course, the above image of former Renault team boss Cyril Abiteboul has been doing the rounds online in recent weeks. So now we will get to see why he is legged out in despair.
And considering the fact that the entire 2020 season was forced to navigate through the challenges of the global pandemic, this third season is guaranteed to show us a completely new side to Formula 1.
You can watch the full Drive to Survive Season 3 trailer here before it lands on Netflix from March 19.
Follow us on Twitter @Planet_F1, like our Facebook page and join us on Instagram!