Driver exits making no difference to Alpine's 100-race plan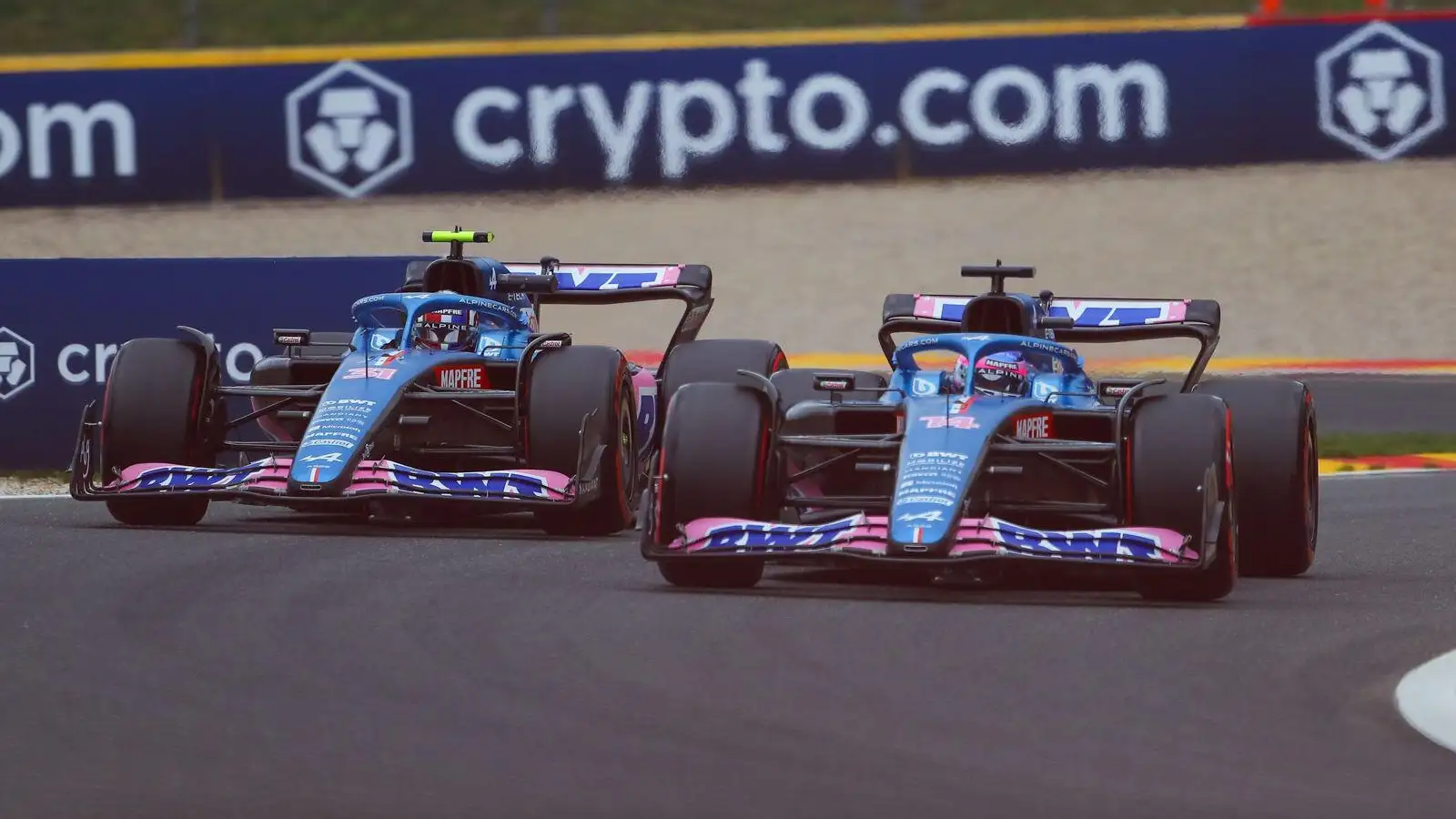 Laurent Rossi has insisted the car is more important than the driver and that Alpine's 100-race plan remains on schedule.
Alpine have been in the driver market for almost two months after Fernando Alonso announced his move to Aston Martin and the team's approach for Oscar Piastri was snubbed and while many  reports have linked them with Pierre Gasly, that deal has still not been announced.
The longer it drags on, the more detrimental it will be to the team's 2023 chances and while they still have time on their side, most teams will be performing tests immediately after the final race of 2022 in Abu Dhabi, so Alpine will want the situation sorted by then.
Alpine are one of the more ambitious teams in F1 and CEO Rossi set out a plan at the start of last year to have them competing for wins and regular podium finishes within 100 races. While Alpine have won one race since that target was set, their natural position is fighting for P4 in the Constructors'.
Even without a driver for next season, Rossi has insisted everything is going to plan and said the team believe a strong car is more vital to their future success.
"For now, it is not derailed because we stay the course [until the end of the year] with Fernando, so that's fine," said Rossi, as reported by Motorsport.com. "I would contend we should normally be able to simply absorb that bump in the road because the most important thing is the car at this stage.
"Imagine if you put Max Verstappen in the 18th or 19th-positioned car, I doubt he would do better than perhaps three positions extra.
"And the other way around – if you take a driver in that car and put them in the Red Bull, I'm pretty sure they can score a podium and the win. So the car is still the biggest driver of performance at the moment. On that end, we are delivering."
This time last week 🇮🇹#Alpine pic.twitter.com/J38WOAmezZ

— BWT Alpine F1 Team (@AlpineF1Team) September 18, 2022
Alpine's car has proven to be one of the quickest on the track but it is the reliability that is a problem, with a number of technical issues hampering Alonso's season in particular.
"We make the right changes, the team is focused and the plan is clear," said Rossi. "Plus we are reinforcing it. So this will always be the most important – that the car needs to perform.
"The driver will get you two or three tenths extra, which in races can be super-important, but the gap between third and fourth is way more than what the driver could achieve.
"So as for now we still need to deliver on the car, and the good news is we seem to have a good concept that's healthy in terms of giving us upgrades that constantly improve the performance."
What is the latest on the Alpine driver situation?
There has been a noticeable silence of late in terms of the Gasly-to-Alpine rumours which could either be the calm that comes before an announcement or a sign that things are not progressing as smoothly as both parties may have liked.
The deal is reliant on Red Bull finding a Gasly replacement at AlphaTauri, so it is likely both announcements will be made close together as Helmut Marko closes in on Nyck de Vries.
If Gasly does not come off, there are a number of options for Alpine to turn to. Mick Schumacher could soon be without a seat but his F1 form so far has not suggested he is ready for the step up just yet.
Rossi and co could also go for De Vries should his move to AlphaTauri not come off. With plenty of experience in F1 garages, he would bring something to the team and his performance at the Italian Grand Prix showed he knows what he is doing when it comes to on-track matters too.
A return for Daniel Ricciardo was mooted once his departure from McLaren was announced, but that trail appears to have gone cold as the Honey Badger faces a year out of the sport.
Alpine could go bold perhaps and select 19-year-old Jack Doohan, an F2 driver who is also part of their Academy. That academy could do with a boost after its brightest prospect left for pastures new and Doohan finishing above him next season would go some way to showing Piastri he made the wrong decision.