Lewis Hamilton among drivers cleared by stewards over Interlagos sprint start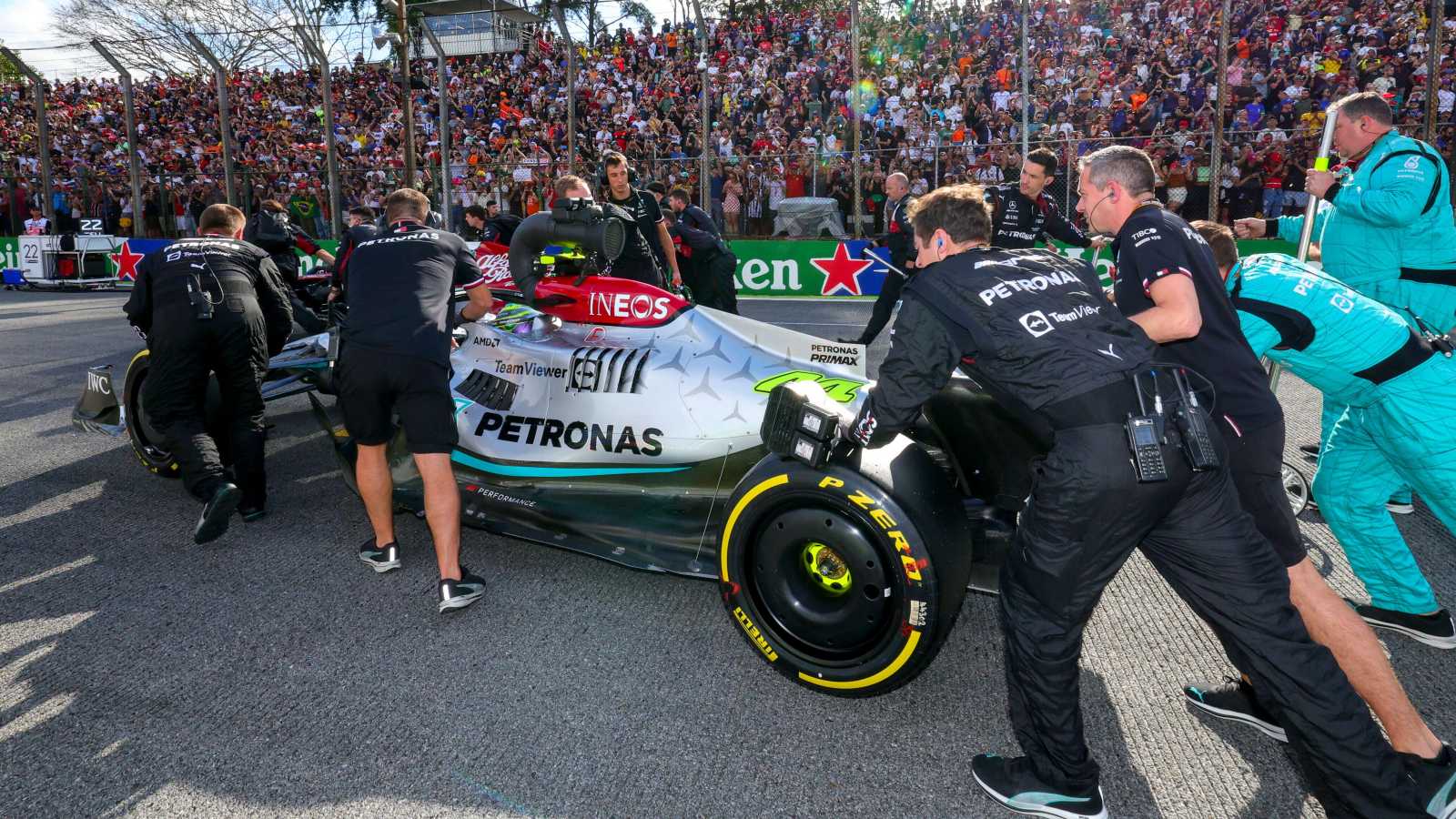 Lewis Hamilton was one of three drivers to be cleared after the stewards noted potential infringements at the Interlagos sprint start.
It had been noted by the stewards during the 24-lap event that Hamilton, Daniel Ricciardo and Zhou Guanyu had potentially failed to follow the start procedure correctly in Brazil.
The stewards would later clarify that the trio were not lined-up in positions which could have resulted in an advantage.
As for why these drivers appeared slightly out of their grid box, the stewards cited poor visibility from the cars plus the fact that the grid boxes on the Interlagos track are slightly smaller than the norm.
"The stewards reviewed the start sequence, as it was observed that multiple cars were potentially out of their grid box in violation of Article 8.6.1.a) of the FIA International Sporting Code, being either to the left or right of the grid box," the verdict read.
"Having reviewed all available angles of video, and making measurements on the grid, the stewards noted that the grid boxes were slightly smaller than usual and that the drivers' visibility makes compliance extremely difficult and that no driver was in a position that gained any advantage. The stewards are therefore satisfied to take no further action."
Hamilton was caught unawares when Sky Sports F1 informed him that the stewards were potentially taking a look at his positioning at the start.
He would proceed to explain that the wheel fairings on these 2022 Formula 1 challengers make it a guessing game for where the parameters of the box are.
"The thing is I can't even see the grid box," said Hamilton. "This year they have these fairings over the front tyres and you pull up and then the whole grid box disappears, so you're just guessing where to stop basically.
"So yeah, hopefully I was within it. I try every time to be within it."
Hamilton delivered another solid Interlagos sprint display to finish P3 from a P8 start, that including a pass on 2021 title rival Max Verstappen to secure that positon.
By virtue of a five-place grid drop for Carlos Sainz, Hamilton will join team-mate George Russell on the front-row to create a Mercedes lock-out, Russell having taken the chequered flag for the first time in his Formula 1 career.
Read next: Mercedes admit George Russell's sprint win over Max Verstappen was 'unexpected'