So close you can almost taste it…the build-up to Australia continues with Pirelli releasing the driver tyre choices.
The Italian tyre manufacturers have aimed to simplify the tyre choices for the 2019  season, bringing in a hard, medium and soft line-up to replace the rainbow range.
Picking from range of C1 (hardest) to C5 (softest) tyres this season, the C2, C3 and C4 compounds will be used at Albert Park for the season opener.
Five of the top six drivers all have the same allocation of one set of mediums, three sets of the mediums and nine sets of the soft compounds.
The only slight alteration is with Ferrari's Charles Leclerc, who has an extra set of hard tyres at his disposal at the expense of a set of mediums.
Most aggressive of all are Renault, with the Enstone team loading up on 10 sets of soft tyres apiece for both Daniel Ricciardo and Nico Hulkenberg.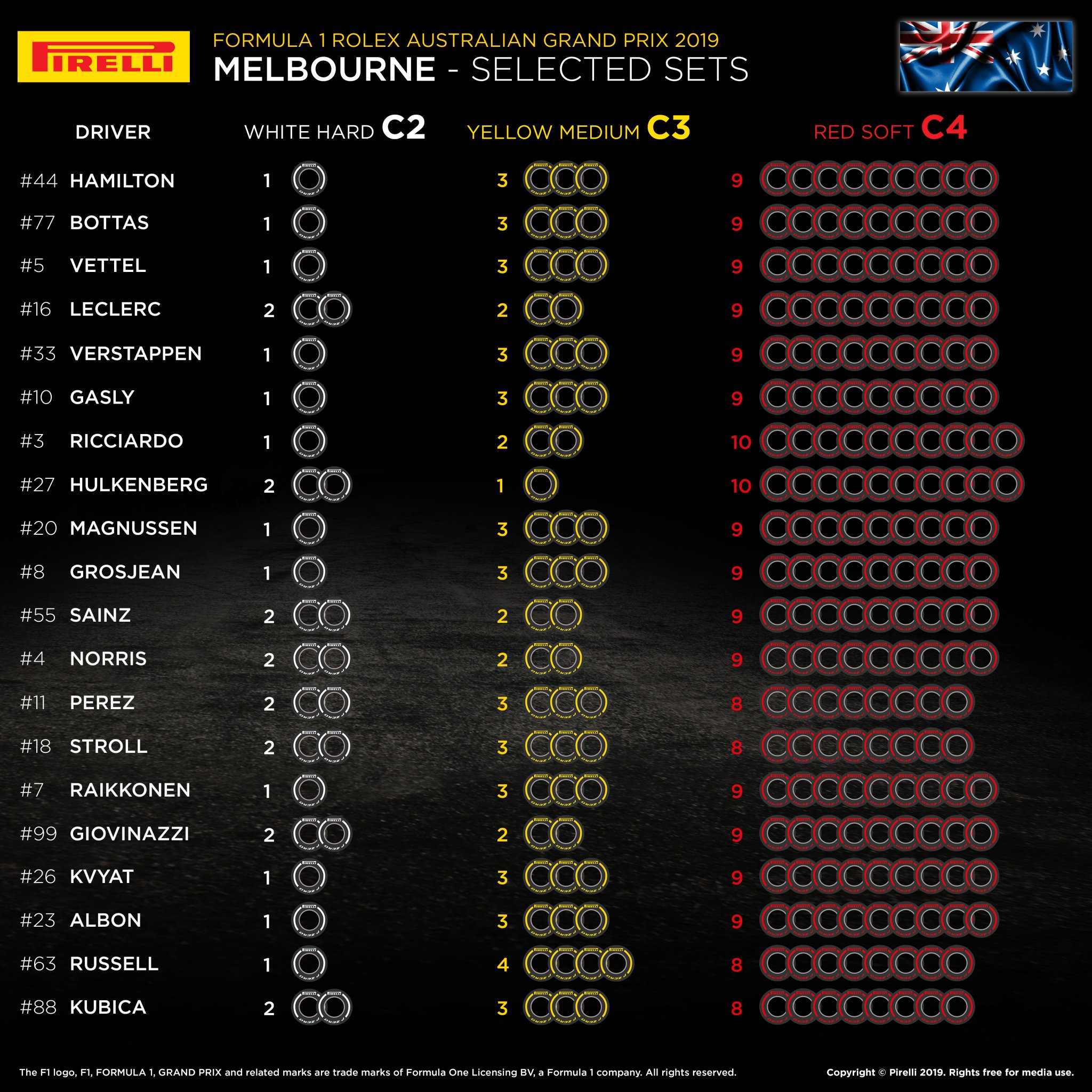 We have set up a fantasy team and league for the new season! The code to join is: a27391208c
Follow us on Twitter @Planet_F1 and like our Facebook page.