Drivers defend Drive to Survive after Max criticism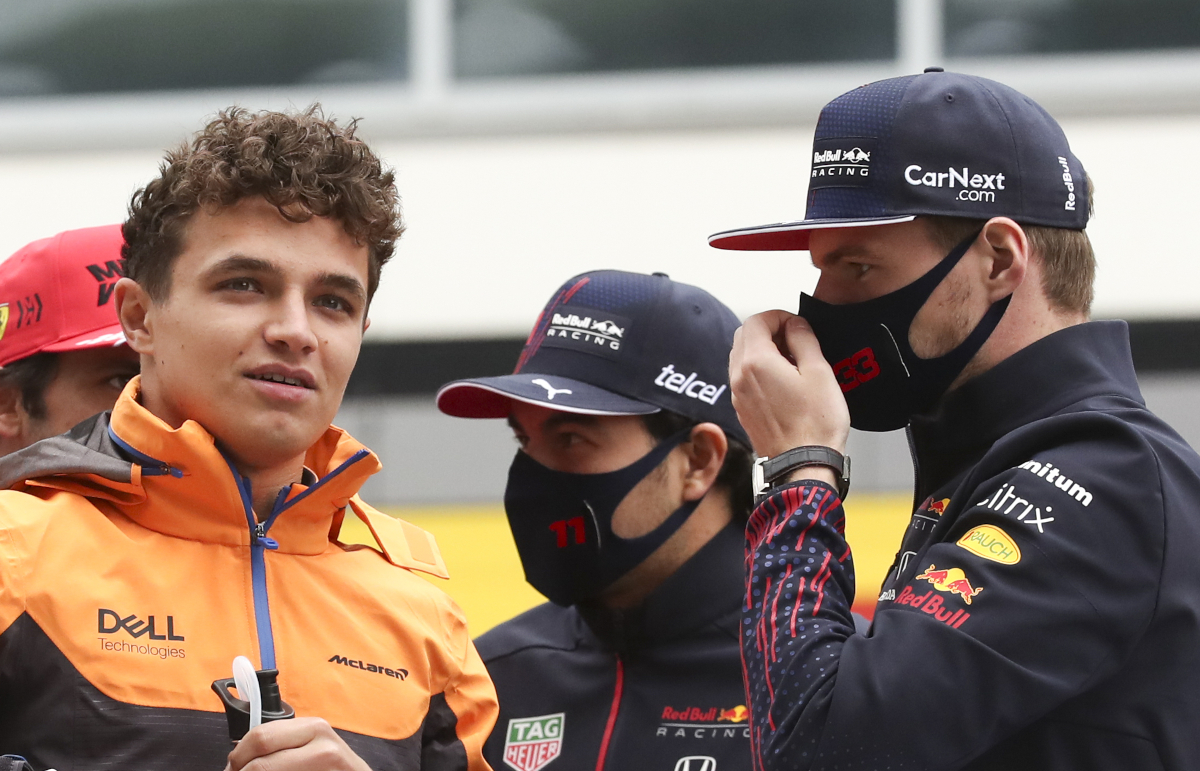 Max Verstappen's rivals have defended the Drive to Survive series after the Red Bull driver called it "fake" and said he wanted no part in it.
Netflix is currently filming season four of Drive to Survive, such has been the popularity of the series which has brought in a whole new fanbase for Formula 1.
But one person who doesn't enjoy the show is Red Bull's Verstappen.
"From my side as a driver, I don't like being part of it," he told the Associated Press.
"They faked a few rivalries which don't really exist. So I decided to not be a part of it and did not give any more interviews after that because then there is nothing you can show.
"I'm not really a dramatic show kind of person. I just want facts and real things to happen."
Max Verstappen opted out of 'fake' Drive to Survive

"I'm not really a dramatic show kind of person. I just want facts and real things to happen."https://t.co/7awTkrgEPl #F1 pic.twitter.com/hzW7aR9QQM

— PlanetF1 (@Planet_F1) October 22, 2021
He, however, seems to be alone in his thoughts regarding the series.
His Red Bull team-mate Sergio Perez featured in season three but one of his appearances, the phone call from Christian Horner telling him 'welcome to Red Bull' was criticised for being staged.
The Mexican driver said: "First of all, I really respect Drive to Survive because what it has done for Formula 1 is tremendous. It's really something I appreciate.
"Honestly, at the beginning I didn't think it was that big or that important for our sport and then secondly, yeah, they probably create some drama.
"The way they sell the sport is a bit of a drama. It is a show but at the end of the day, it is good for the sport and is good for the fans so I am happy with it."
McLaren's Lando Norris added: "I'm fine with it. I think it's a cool thing.
"Coming to America there are so many people who are now into Formula One just because of watching 'Drive to Survive.' I think I come across on it alright.
"I think they do a good job. I can't really speak on behalf of Max."
Reigning World Champion Lewis Hamilton reckons it has a played a big role in bringing in new fans for Formula 1.
"In this last couple of years it's been the steepest rise and more and more people are talking about it, more and more people engaging," he said.
"The amount of emails and messages I get from people I've known for years in the States and who never knew what I was doing and now are hooked and can't wait to come. I think a lot of them are coming this weekend."