Drivers divided: Max has 'speed', Hamilton has 'experience'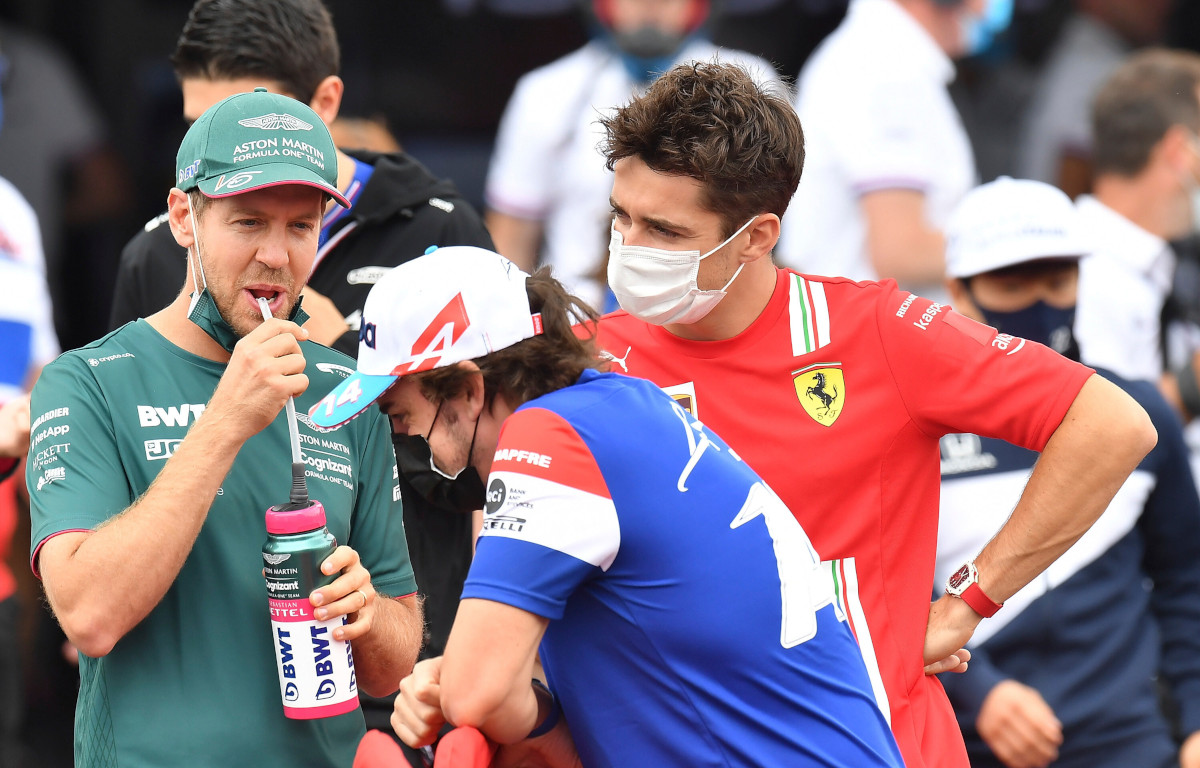 The F1 drivers are divided in their predictions for the 2021 champion, but thankfully we have Kimi Raikkonen to sum it up.
"Whoever has more points" wins the title says the Finn.
This year's championship race is set to go down to the wire with momentum swinging from Lewis Hamilton to Max Verstappen, and back again.
The Mercedes driver holds a slim two-point advantage over Verstappen going into Sunday's Turkish Grand Prix.
But while Hamilton is competing for his eighth World title, for Verstappen this is his first genuine title challenge.
Four-time World Champion Sebastian Vettel has been impressed, but also a bit baffled, by the Red Bull driver's composure.
"If something is very important to you and you care, you can't always be cool and have everything under control. That's how it was for me," he said as per Auto Motor und Sport.
"Maybe Max is different in this regard.
"He's not a newcomer. He doesn't have to prove anything to anyone. Max is still young and still has a lot of time. So he's probably right with his approach."
Check all the latest 2021 teamwear via the official Formula 1 store
But can that approach win him a first World title?
In the midst of such an incredibly close battle, Charles Leclerc says while it is not easy to pick one over the other, he reckons Verstappen will take it.
The Dutchman is behind Hamilton in the standings but ahead of him in terms of wins, seven to five. He's also ahead with DNFs, three to one.
"It's incredibly difficult to choose so I'll follow my instincts," said the Ferrari driver.
"My feeling is that Max will probably come out on top, because it feels like he's been quicker at more races than Lewis has been this year.
"But Lewis is an extremely consistent driver, and he's always there when you don't expect him to be there.
"It's going to be a very close fight, but if I follow my feelings, it's probably Max."
George Russell, though, reckons experience and not speed will secure the title.
"I think Mercedes and Lewis have got the experience and have obviously been here seven times before in the last seven years," said the Williams driver.
"I think that's going to play in their favour when it gets down to crunch time.
"Obviously Red Bull and Max have been incredibly fast all year but I think, purely because of the recent experiences, probably Lewis and Mercedes."
The final word on the matter belongs to Raikkonen, the 2007 World Champion.
"Whoever has more points in the end becomes the World Champion," the Alfa Romeo driver said.
Alonso picks out key strength of Verstappen
Fernando Alonso thinks that Max Verstappen doesn't feel the pressure the same way as Lewis Hamilton.