Drivers hail 'great job' in making F1 more accessible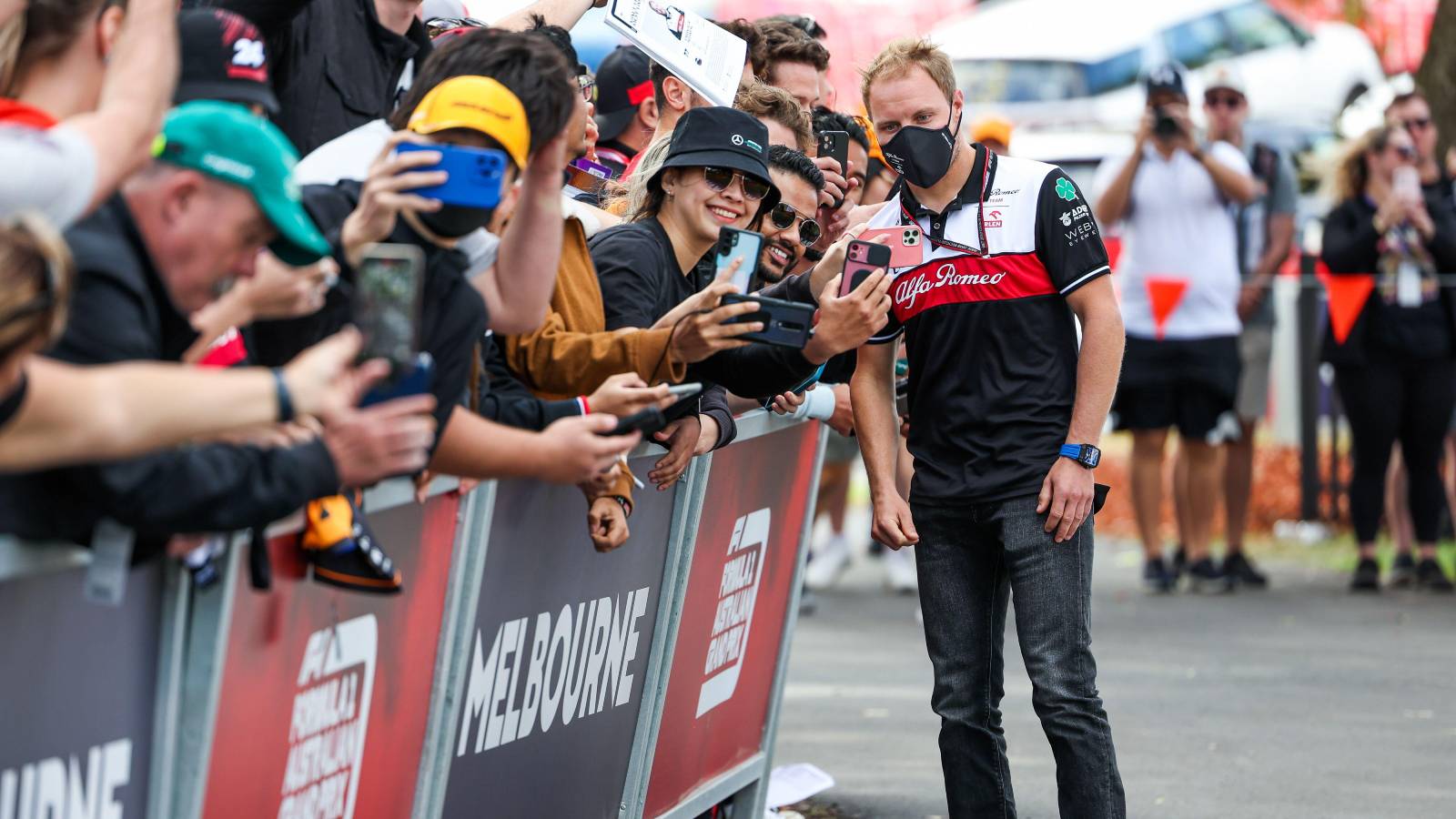 Valtteri Bottas thinks Liberty Media have done a "great job" in energising grand prix weekends – which, to him, now feel more like an event than a race.
Formula 1 is on its highest plateau for a long time, not least because of a 2021 season which, whatever your allegiance, was unforgettable in so many ways and almost seemed like sitting through a nine-month movie rather than watching a sporting competition.
But beyond the limits of the circuit too, there is a fresh vibrancy being generated by the growing fascination in F1 among a broader demographic – helped, of course, by Netflix docuseries 'Drive to Survive'.
In addition, the emergence from the pandemic, after most of the condensed 2020 campaign took place behind closed doors, has sparked a surge of interest in fans wanting to maximise their grand prix experience.
It is certainly something Bottas has noticed.
"To me, it feels like now, like every race weekend…for sure, it's all about racing, but there's a bit more into it," said the Alfa Romeo driver.
"Like, just from my side, it feels like the atmosphere is a bit more like an event than a race. There's other things happening – concerts and there are DJs playing just before the start and stuff like that.
"I've personally felt much more energy in the last year or so than ever before during my career. So I think they have done a great job on many things.
"It's so much more accessible nowadays than it used to be, also thanks to the technology."
Fernando Alonso, who, like the Finn, was speaking at the Spanish Grand Prix, thinks Formula 1 has made a big effort where the enjoyment of the fans is concerned.
"Especially when Liberty Media took control, I think we saw a few steps as a sport," said the two-time former World Champion.
"We open the sport to more people here at the paddock, there is more access, we start doing a lot of things outside the track as well. Drivers involved in those.
"I think it was always going in the good direction. Also, we are living in a very different world now, with the digital platforms, giving access to many, many things that were unthinkable 10, 15 years ago.
"So all that, I think, made the sport a little bit more open and that people can really enjoy now.
"Before, they saw Formula 1 like something unreachable, or something very difficult to understand how to follow."