Revealed: Which drivers have racked up the most race penalties in F1 2023?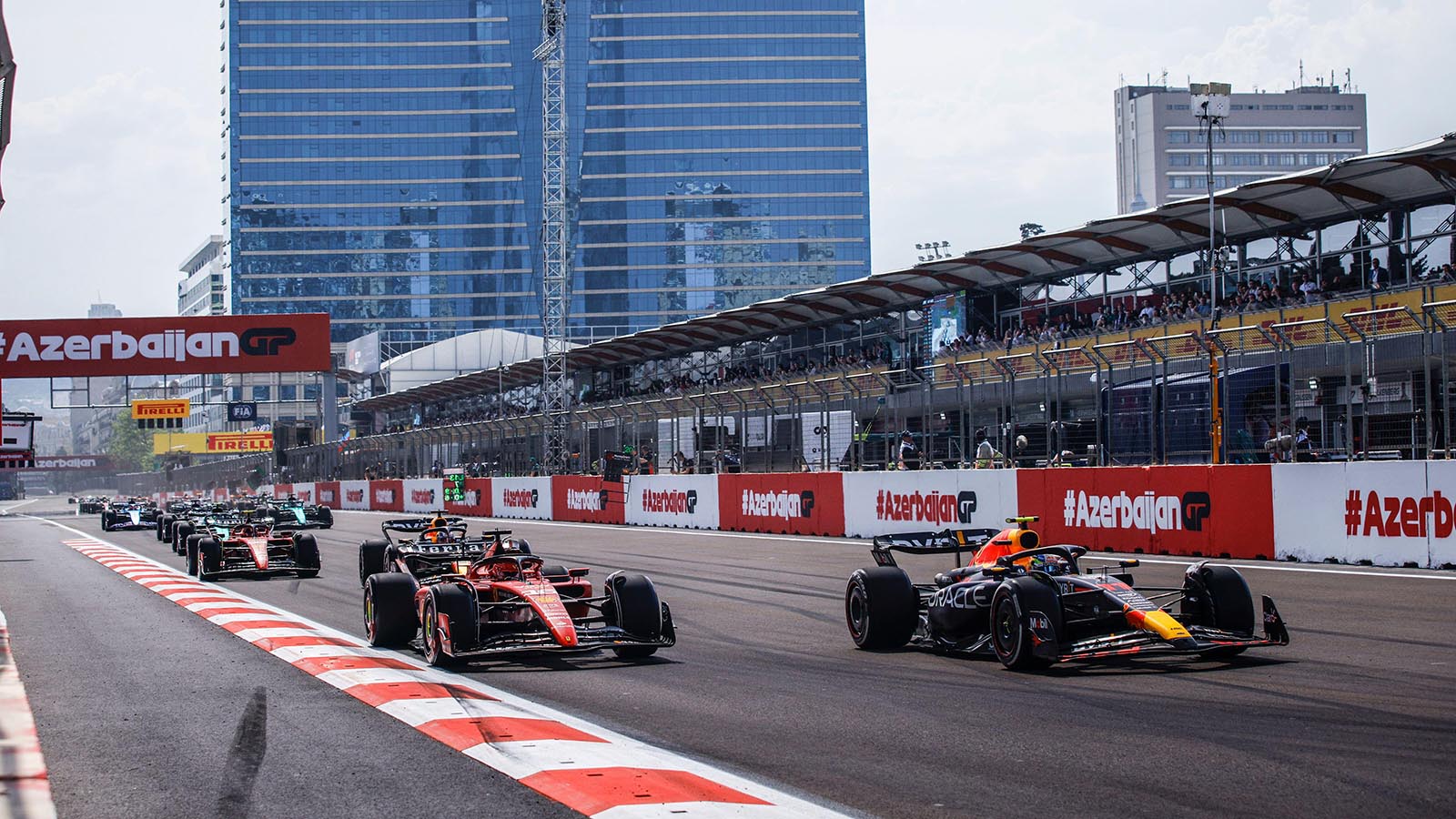 With F1 2023 finding its groove, let's look over the races held so far and find out which drivers have racked up the most penalties.
The Miami Grand Prix may have been more dramatic off track than on it but there was plenty of show for fans compared to the previous outing in Baku.
Max Verstappen impressed as he went from P9 to race winner and it was a very clean run race with all 20 drivers finishing for the first time since the 2021 Turkish Grand Prix.
And it was also a relatively clean race in terms of penalties with just Carlos Sainz picking up a five-second penalty for speeding in the pit lane.
This article will only calculate the amount of time each driver has been penalised during a race, and won't take grid penalties into consideration. Penalty points are also irrelevant to the overall figure.
Esteban Ocon – 20 seconds
– Bahrain GP – 5 seconds
– Bahrain GP – 10 seconds
– Bahrain GP – 5 seconds
Esteban Ocon has picked up three separate time penalties already in F1 2023, all coming in the first race of the year. In Bahrain, Ocon lined up incorrectly in his grid slot for the race start – his right-front wheel was outside of the box. He was given a five-second time penalty as a result.
Following that, Ocon came in to serve the penalty, only for a mechanic to start working on the car after just 4.6 seconds. Having failed to serve his initial penalty correctly, the French driver was given a further 10-second penalty.
Serving that penalty, Ocon released his pit-lane speed limiter slightly too early leaving the pits, and picked up a further five-second time penalty for pit-lane speeding. Safe to say that was a nightmare start to the new season!
Nico Hulkenberg – 15 seconds
– Bahrain GP – 5 seconds
– Bahrain GP – 10 seconds
Nico Hulkenberg also was no angel during the season-opener in Bahrain, with the German driver picking up two separate penalties for exceeding track limits.
Perhaps a little race rusty, or maybe caught out by the increased strictness of the rules since his last full-time drive back in 2019, Hulkenberg was shown the black and white flag for track limits after his third transgression during the race.
The Haas driver ended up exceeding track limits once again to pick up a five-second time penalty. However, he wasn't quite done putting his wheels outside the white lines, with a fifth transgression then landing him a 10-second time penalty.
Carlos Sainz – 10 seconds
– Australian GP – 5 seconds
– Miami GP – 5 seconds
The Ferrari driver was given a five-second time penalty after being found at fault for an in-race collision with Fernando Alonso. The stewards found that Alonso was significantly ahead at the apex of Turn 1, and Sainz had had ample room to take avoiding action – only to hit Alonso's right-rear wheel and spin him out. The race was immediately red-flagged as a result of carnage throughout the field, with Sainz's incident thus taking place on a racing lap that 'didn't exist'.
He doubled his tally for the season in Miami when he was seen slamming on the brakes approaching the pit lane. Unfortunately for Sainz, he did not slow down enough and recorded a speed of 82.2 kmh, 2.2 kmh over the limit, and was hit with a five-second penalty.
Fernando Alonso – 5 seconds
– Saudi Arabian GP – 5 seconds
The Aston Martin driver became the second driver to make a mistake while lining up in his grid box for a race start, with Alonso's left-front wheel outside of his grid box when he was taking his place on the front row in Jeddah.
He was given a five-second time penalty for the incident.
Alonso was also given a 10-second penalty for a failure to serve his five-second penalty correctly, with an Aston Martin mechanic placing his jack under the rear of Alonso's car before the time had elapsed. Having finished on the podium, the application of the 10-second penalty initially stripped Alonso of his third-place. However, a request for a right to review from Aston Martin resulted in the stewards overturning the penalty and returning Alonso to third place.
PlanetF1.com recommends
F1 penalty points: Pierre Gasly eyes up first points drop, and relief for Lance Stroll
F1 fastest lap: Which drivers have won the most fastest lap points in F1 2023?
F1 2023 time penalty saints
Max Verstappen – 0 seconds
Sergio Perez – 0 seconds
Charles Leclerc – 0 seconds
Lewis Hamilton – 0 seconds
George Russell – 0 seconds
Pierre Gasly – 0 seconds
Lando Norris – 0 seconds
Oscar Piastri – 0 seconds
Valtteri Bottas – 0 seconds
Zhou Guanyu – 0 seconds
Lance Stroll – 0 seconds
Kevin Magnussen – 0 seconds
Alex Albon – 0 seconds
Logan Sargeant – 0 seconds
Yuki Tsunoda – 0 seconds
Nyck de Vries – 0 seconds