Drivers told to 'stop whinging' over Aus GP timing complaints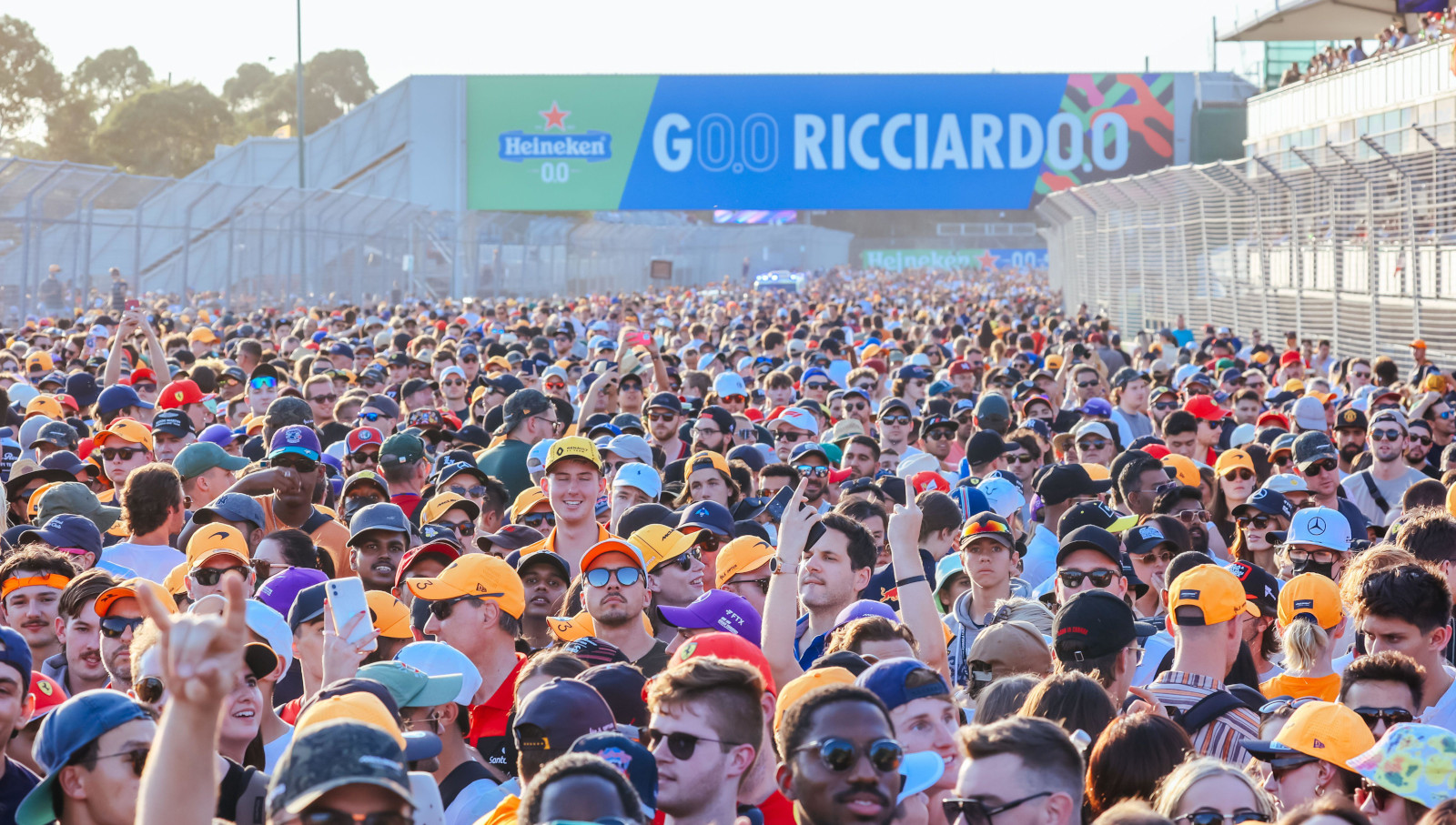 Australian Grand Prix Corporation CEO Andrew Westacott has told the drivers to "stop whinging" after their complaints about the timing of the Australian Grand Prix.
This season the Melbourne race did not kick start the championship as it has done since Formula 1 first visited the Albert Park circuit back in 1996.
Instead, two years after the 2020 race was called off at the 11th hour as a result of the pandemic, it was round three on the calendar.
That meant the circus travelled from Saudi Arabia to Australia and then left Australia for Italy, some 25,000km of flying.
Along the way to Melbourne there was an issue with freight, DHL launching a rescue mission to ensure all the teams' equipment arrived on time.
George Russell says it is "tough" on the teams to go all the way to Australia for just one race.
"Having Melbourne in between races, especially as a standalone, is too tough for the teams and everybody," the Mercedes driver said as per Motorsport.com.
"People came out on Saturdays and Sundays to get acclimatised to the conditions, to the time zone change, and it's just too much. I think it needs to be thought about more."
With an attendance of 420,000, the 2022 #AustralianGP becomes the biggest weekend sporting event in the history of the country. 👏

Plus, it beats the Formula 1 record of 400,000 for the 2021 United States GP. #F1 pic.twitter.com/5lN2IU34O3

— PlanetF1 (@Planet_F1) April 10, 2022
Sergio Perez added that "coming to Australia for a single race is quite painful for everyone", adding that it "really has to be back-to-back" with another race as it often was with China or Malaysia.
But it is not just the drivers who feel it is a bit much travelling all the way for one race.
"To come here for one weekend, I think for everybody, it's a massive time change, it's expensive," said Red Bull team boss Christian Horner.
"It is tough for the teams, obviously coming all the way out here for a weekend."
Westacott has basically told the drivers, and anyone else complaining, to suck it up.
He told Reuters that they had "better get used to it" and they "have got to stop whinging in some respects".
He added that hosting the Australian Grand Prix early in the season works for Melbourne, amidst suggestions that the race could be held later in the year and link up with Singapore and Japan.
"We've proven that we can have success both opening the season and coming in after a couple of races," Westacott said.
"The time for Formula One in Australia is early in the season."
Torquing Point: 2022 Australian Grand Prix
The latest episode of Torquing Point takes a deep dive into the events of the 2022 Australian Grand Prix.