DRS won't be used on Zandvoort banking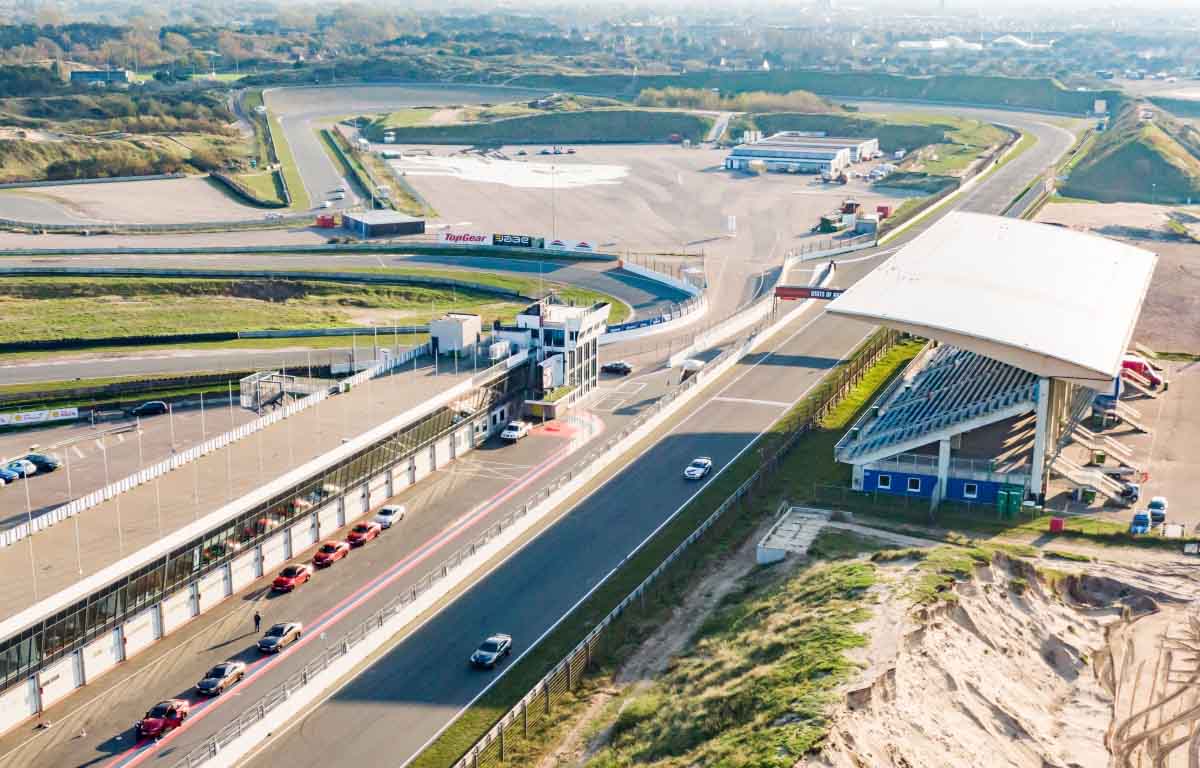 Zandvoort Circuit has confirmed that DRS will not be used through the final corner at the Dutch GP, erring on the side of caution.
Plans had initially been in place to have DRS open through the final corner upon F1's return to Zandvoort after a 36-year wait, but as this prospect is unknown with Formula 1 cars yet to go around the circuit, this idea has been curtailed for 2021.
The initial idea for having banking on the final corner itself is said to have come from late F1 race director, Charlie Whiting, and the circuit has gone through major renovation and changes to become ready to host Formula 1 again, and re-profiling the last turn was one of those moves.
While having DRS open around the bank has not been ruled out for the future, it will not be happening this weekend.
"That is the decision of the FIA," said former F1 driver and circuit director at Zandvoort, Jan Lammers, per Motorsport.com. "They just want to see how it goes this year and they want to collect data in real life.
"They're not taking any risks and that's understandable for this first edition in 36 years."
Less than a week until banked corners return to #f1… pic.twitter.com/vUJvtyzPVB

— PlanetF1 (@Planet_F1) August 30, 2021
Check out all the latest Max Verstappen merchandise via the official Formula 1 store
"A comment came back and said: 'could we do banking?" added Craig Wilson, head of vehicle performance at Formula 1, when discussing how the change to the circuit came about.
"I thought about it, and it was: 'Okay well leave it with me, let me work out what level of banking would be required on the concept of could we, rather than have DRS open after the last turn, could we open DRS through the last turn?
"We went through it, we used our simulation and then we came back and said 'okay well you'd need at least this level of banking to be able to do it. I had assessed it with two different methods, in terms of car stability and the aerodynamic loss, and it looks like it can work.
"Then it was a case of, 'okay well can we physically do it?'
"The guys at Zandvoort went off, spoke to a few people and came back and said: 'Yeah, we can do it, we think we can do it, and we'd be very interested in doing it.'
"So we had conversations with the FIA to say 'look, this is what we're thinking, are you okay with that?' They said let's go through the numbers, let's look at what else is involved.
"As a process, we were getting all the right people together and we were able to actually come up with a solution – and a fairly unique solution to that situation."