Dutch Grand Prix cautious about contract extension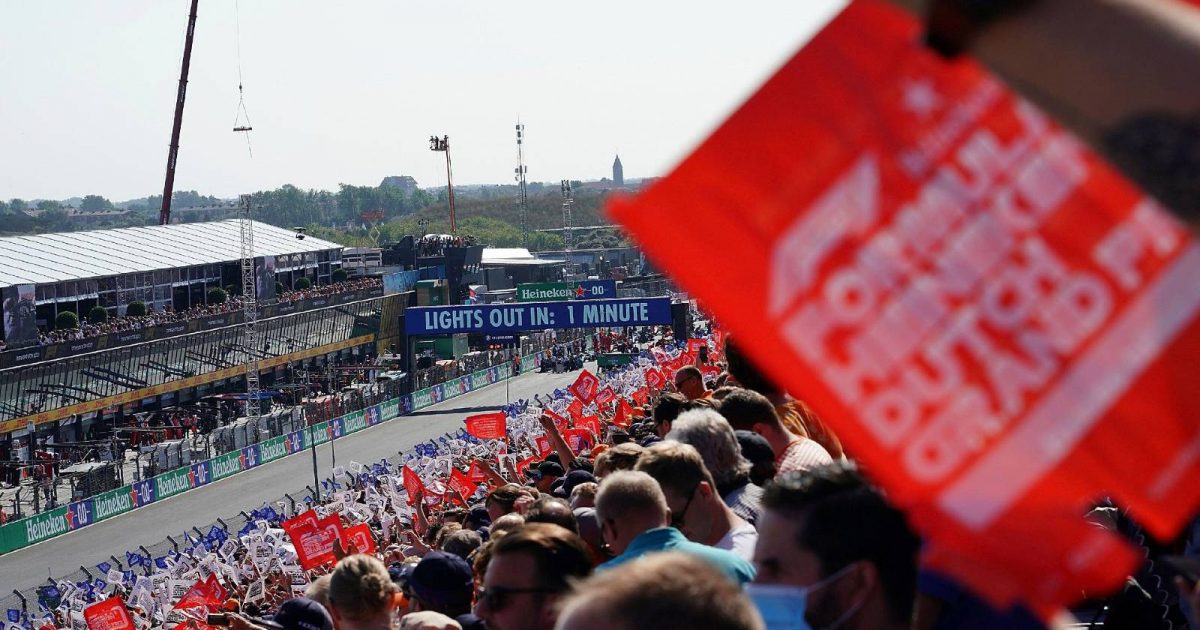 Dutch Grand Prix officials expect to know in early November whether an option to extend the race by two more years through to 2025 can be taken up.
After being absent from the Formula 1 calendar since 1985, Zandvoort returned last season to ride on the wave of success being enjoyed by Netherlands hero Max Verstappen.
It proved to be a roaring success, with the party-like atmosphere ramped up even more by a comfortable win for the Red Bull driver who, of course, went on to become World Champion.
Remaining in its early September slot as the middle leg of a triple-header with Belgium and Italy, the Dutch Grand Prix has a contract until 2023.
After that, the future is a little more vague, even though there is a two-year option available with circuit director Robert van Overdijk quoted by De Telegraaf as saying: "If it was up to Formula 1, we would sign a new contract right now."
However, the organisers are more circumspect due to various factors they need to consider.
"It is certainly not as easy as ABC," said Van Overdijk. "Just selling tickets is not enough. We are a 100% privately-financed event, so we also need the support of sponsors.
"In addition, the municipality of Zandvoort has been the only government party to be positive from day one. For us, it is obviously important this remains the case.
"All those talks have already started. We should also not forget we have only organised the event once."
Let the battle begin ⚔
We are ready for more. Are you?#DutchGP #F1 #Formula1 #BahrainGP #NewEra #ThisIsRacing pic.twitter.com/F9uuXsCRSw

— Dutch Grand Prix (@f1dutchgp) March 20, 2022
If everything does fall into place, Van Overdijk is definitive regarding the timescale for when Zandvoort will be able to announce more news.
"I can make it clear that before the 2022 race, certainty will not be there yet," said Van Overdijk in response to a question from Motorsport.com.
"We will first concentrate on the upcoming edition. After that, we will intensify the talks. We expect – and it is not a hard deadline – that we will have clarity on that around November 1st.
"Don't go calling me on October 30th though – we expect to have clarity in early November."
Optimism remains high, though, that Zandvoort will be able to extend its F1 stay until 2025 at least.
"Let's say, first of all, we are in fantastic shape," Van Overdijk added. "However, we still have both feet on the ground. Let's have a fantastic edition again this year.
"We have already started discussions with our main sponsors. We are probably less worried about ticket sales. Of course, 2022 is sold out and 2023 is sold out completely.
"In terms of tickets coming onto the market, it will be a very limited pick."
The evolution of Max Verstappen
Max Verstappen played the championship game in taking home a safe second place in Austria.