Dutch GP given go-ahead with reduced capacity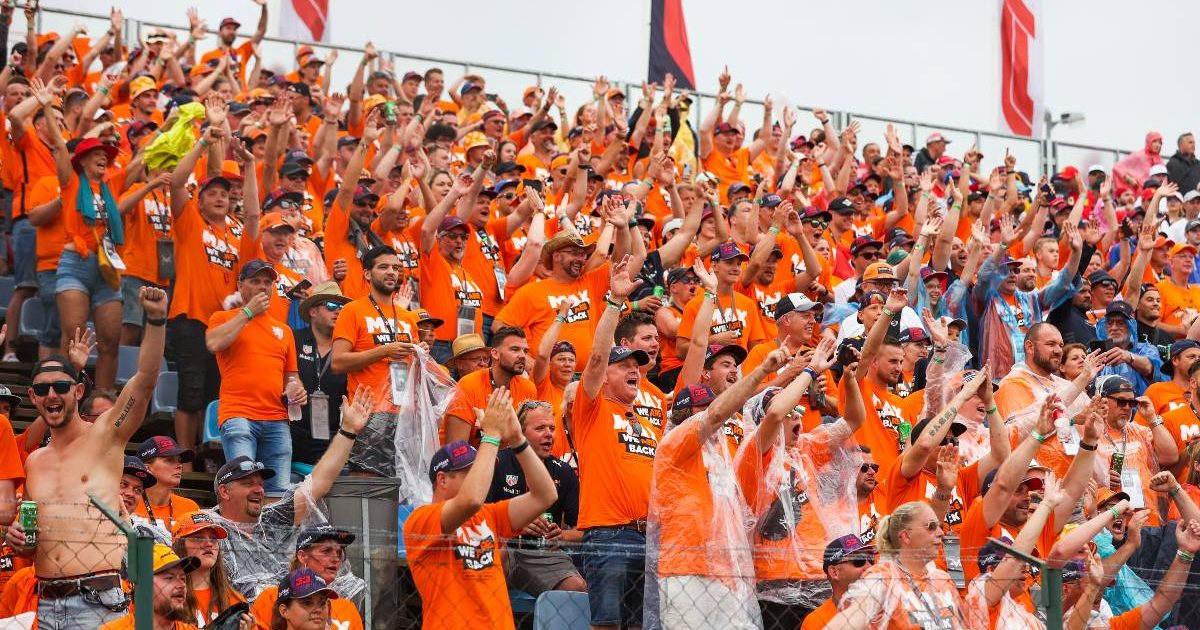 Dutch Grand Prix organisers are going ahead with this year's race – despite their wish for a full crowd having been denied.
Zandvoort officials have long insisted the only way the grand prix could be viable on its return to the Formula 1 calendar was if all of the grandstands were allowed to be full.
That will not be the case, however, because the Dutch government have given the race the green light but only at two-thirds capacity for spectators due to the ongoing pandemic.
Scheduled for September 4-6, the Dutch Grand Prix weekend is back on the schedule for the first time since 1985 and had been also rostered last year only to be cancelled when it became apparent it would have to be held behind closed doors.
Motorsport fans in the Netherlands are eager to turn Zandvoort orange as they cheer on Max Verstappen in his World Championship battle with Lewis Hamilton. Each day, a total of 70,000 will be able to attend, rather than the full 105,000.
Former F1 driver Jan Lammers, who is the sporting director of the Dutch Grand Prix, has greeted the verdict from the government positively, even though it was not exactly the news he had wanted to hear.
Check all the latest 2021 teamwear via the official Formula 1 store
𝗦𝘁𝗶𝗹𝗹 𝗴𝗼𝗶𝗻𝗴 𝘀𝘁𝗿𝗼𝗻𝗴. 𝗦𝘁𝗶𝗹𝗹 𝗰𝗼𝘂𝗻𝘁𝗶𝗻𝗴 𝗱𝗼𝘄𝗻! ⏰
#DutchGP #F1 #Formula1 #ReadyToRoar

— Dutch Grand Prix (@f1_dutchgp) August 13, 2021
"For me, the glass is two thirds full," said Lammers. "We are just going to do it. The three companies behind the Dutch Grand Prix – Circuit Zandvoort, SportVibes and TIG Sports – have decided to invest in the future of F1 in the Netherlands.
"The belief in the ambition to organise the biggest Ultimate Race Festival in the world remains the primary goal for the coming years.
"This year, admittedly in a smaller form, the battle for the World Championship will be fought in a beautiful orange ambience in the stands."
Organisers have said current ticket-holders will be informed by e-mail by Wednesday August 18th at the latest about whether they will be able to attend the race this year.
For the fans who unfortunately cannot attend the race this time around, there is the possibility to use their ticket(s) at the Dutch Grand Prix in 2022 or to request a refund.
That will naturally mean disappointment for many supporters of Verstappen, who will have wanted to see the 23-year-old achieve a victory on home soil that would potentially erase his eight-point deficit to Hamilton in the World Championship – which has turned around from being a 33-point advantage to the Red Bull driver only two races ago.