Work begins on Eau Rouge changes at Spa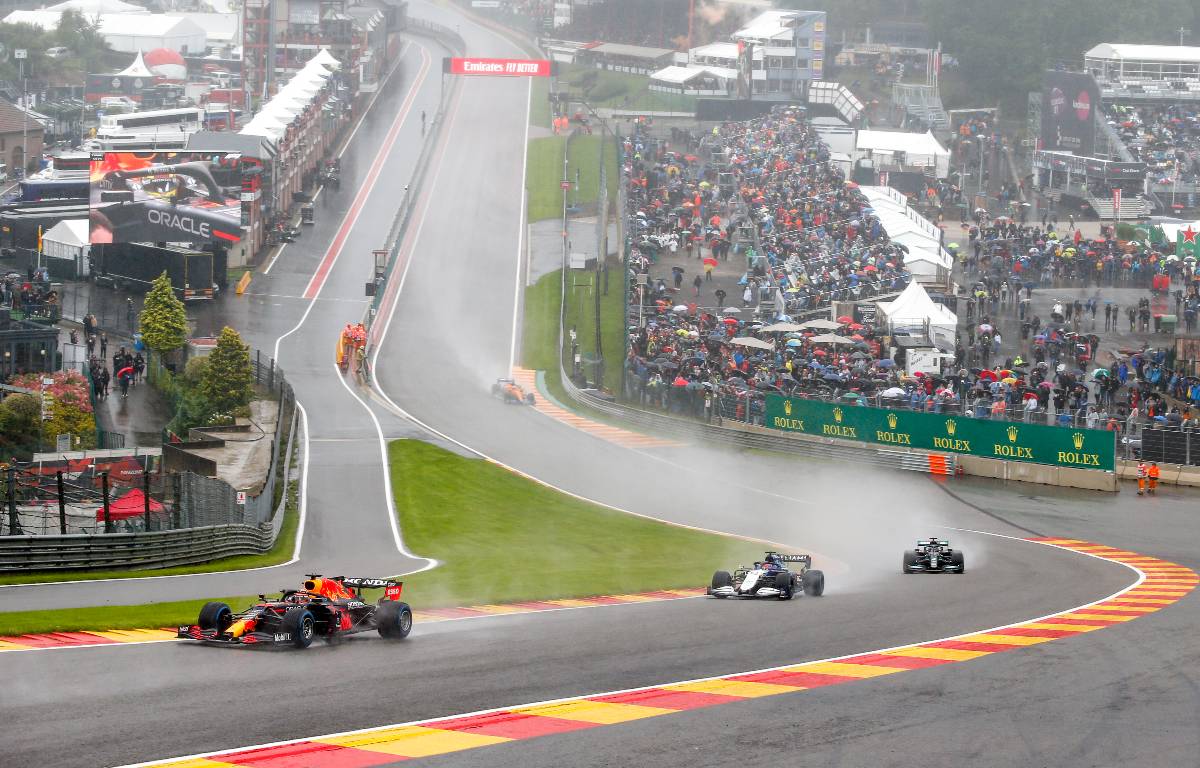 Modifications to Eau Rouge and Raidillon at Spa-Francorchamps are underway, but more work may be needed after the opening tests.
The Eau Rouge-Raidillon sequence of corners at Spa-Francorchamps is one of the most iconic pieces of race track anywhere on the Formula 1 calendar, but the venue wants to tweak it for several reasons.
Over the past few years, several extremely dangerous incidents have occurred at these corners across various racing series, sadly including the crash which claimed the life of Anthoine Hubert during the Formula 2 Feature Race in 2019.
And so, the circuit is looking to shift the uphill right-hander of Eau Rouge a few meters to the left, which they expect would lower the speed carried up to Raidillon, since in recent seasons Formula 1 cars have developed to the stage where the corners can be taken flat out.
Such changes would also make the corners more challenging with a tighter angle to negotiate.
Footage of cars taking the new corner 🎥

(From Stijn Paspont) pic.twitter.com/YAxcU5jJKq

— The Racing Blog (@theracingblog_) November 12, 2021
And with around €80 million in funding to play with, Spa hopes that their circuit changes can also boost spectator comfort, as well as avoid any repeats of the 2021 Belgian Grand Prix where heavy rain and poor visibility meant that the drivers could not be released by the Safety Car, and so the race was abandoned after two laps.
But as far as these updates to Eau Rouge and Raidillon are concerned, the advisor to the circuit bosses is not sure that the first findings will fully satisfy them.
Speaking to Auto Hebdo, as quoted by La Gazzetta dello Sport, Pierre-Yves Rosoux, who did the test in a BMW M2 CS Racing GT4, said: "The new version of the track forced me to brake about 20 metres earlier. At the end of the braking, I found myself at 160 km/h, compared to 180 in the previous design.
"Then you get to the top of the hill at 170km/h, instead of the 182 of the curve we've known for so many years.
"I don't know, though, if this layout will have a future. With higher performance cars, the speed gap to the old Eau Rouge-Raidillon will always be smaller.
"And anyway, there could be different kinds of problems at the top of the climb. I think more testing will be needed in the coming weeks."