Irvine urges 'precise' Ferrari orders to protect Leclerc
Ex-Ferrari driver Eddie Irvine believes team orders like those from his days are needed to protect Charles Leclerc.
Ferrari's Leclerc and Red Bull's Max Verstappen have established themselves at the front of the grid early in 2022, the pair putting on thrilling battles at the Bahrain and Saudi Arabian Grands Prix before Leclerc put in a dominant display on his way to winning the Australian Grand Prix.
Leclerc leads the Drivers' Championship, a comfortable 34-point advantage over George Russell, with Verstappen down in P6 having retired while running P2 in Bahrain and Australia due to  mechanical failures.
As for the other side of the Red Bull-Ferrari equation, Sergio Perez was very unlucky in Jeddah, having claimed pole position before controlling the early stages of the race until a poorly-timed Safety Car from his perspective put a stop to that.
In Australia though, while securing P2, he did not have the race pace to threaten Verstappen or Leclerc ahead, the same statement true for Bahrain.
Carlos Sainz, meanwhile, has not hidden his frustration over his start to the season, with the Australian GP proving a disaster after he qualified P9, held back by red flags and a problem with the car's starter before sinking down the order at the race start and crashing out on lap two.
Irvine, though, believes Sainz is more likely to cause problems for his team-mate in the title fight compared to Perez and Verstappen.
He recommends team principal Mattia Binotto imposes team orders to protect Leclerc, as was the case for Irvine when he partnered Michael Schumacher at Ferrari.
Binotto has already addressed the subject and said he will not be doing so.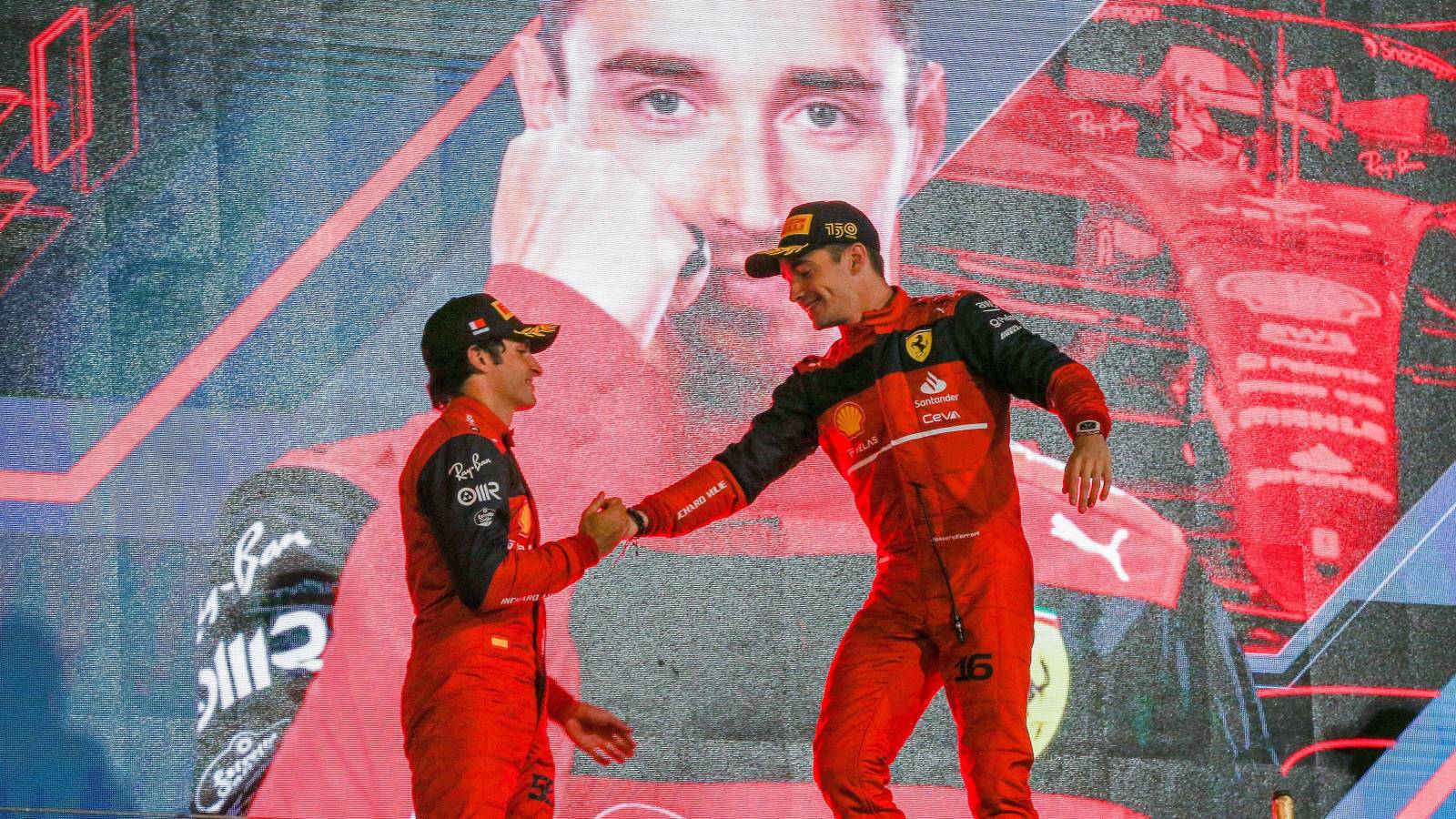 "This is a problem for Charles because Sainz, who is number two, can occasionally find himself in front of him," Irvine told La Gazzetta dello Sport.
"If I were Mattia [Binotto] I would give precise orders, as in my day, because beating Verstappen is already tough. If you then have also a team-mate who can snatch points away from you…
"As for Perez, in normal conditions he can't beat Max."
Both of Verstappen's retirements this season were beyond his own control, but Irvine believes that in general Verstappen, while being the fastest driver in Formula 1, is more prone to errors.
As for Leclerc, Irvine says the Monegasque driver does not make mistakes.
"I don't think there is anyone faster than Verstappen, but he still makes a lot of mistakes and Leclerc doesn't," he said.
Additional reporting by Luca Brambilla
Irvine: Ferrari need 'very precise team orders'
Eddie Irvine believes Ferrari need to prioritise Charles Leclerc and employ team orders to thwart Max Verstappen's comeback.