Eddie Jordan: 'I actually blame Fernando Alonso' for not winning more titles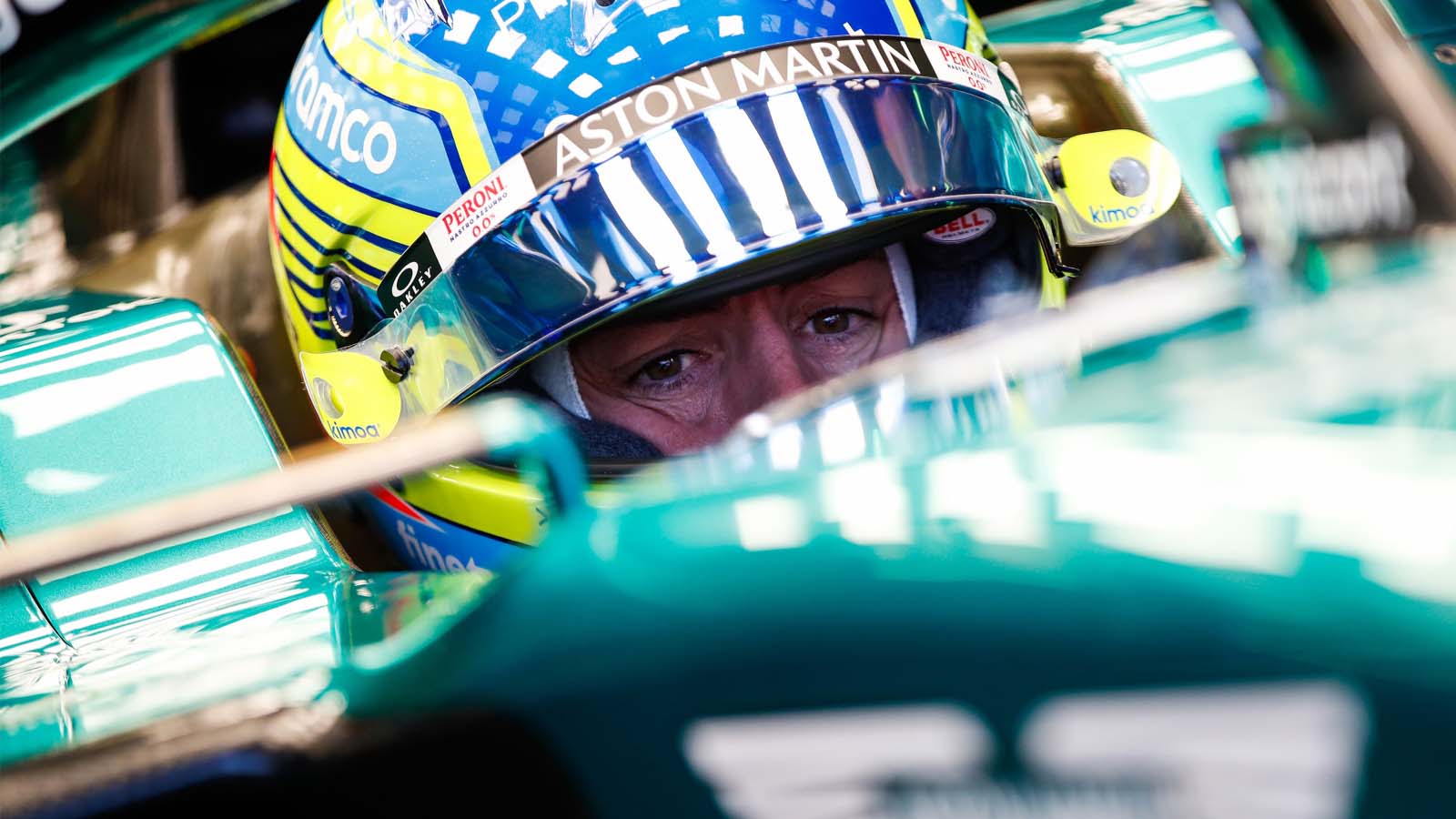 Former team owner Eddie Jordan says Fernando Alonso only has himself to blame for failing to win more World Championships over the course of his Formula 1 career.
Alonso has made a stunning start to life at Aston Martin in 2023, finishing third in the first two races of the new season in Bahrain and Saudi Arabia.
Expectations are rising that the Spaniard could end his decade-long wait for a grand prix victory this season having last won for Ferrari at his home race in Barcelona in May 2013.
Jordan has been convinced of Alonso's potential since his memorable overtake on Michael Schumacher around the outside of Suzuka's fearsome 130R corner in the Japanese Grand Prix of 2005.
But with Alonso stuck on two titles since his last triumph with Renault in '06, Jordan feels the Aston Martin man has underachieved – and has accused him of being motivated by money in previous career moves.
He told OLBG: "I remember seeing Fernando Alonso pass Michael Schumacher from the outside on a damp track on a really difficult corner in Suzuka, Japan, and I said, 'oh my god, how can he get away with that!'
"Alonso pulled the move off and I thought from there that he was destined for greatness.
PlanetF1.com recommends
Ranking Fernando Alonso's F1 career moves from worst to best
Fernando Alonso felt he had to leave Alpine to unleash his 'best version in 20 years'
Fernando Alonso's first F1 boss has words of caution for Aston Martin
"I actually blame him for not winning four, six or maybe even [becoming] eight-time World Champion, he should have picked his teams better.
"In his 30s, Alonso went for the money when he could have gone a different route.
"Now he's come back to the understanding that he has a team around him that has enough to make the car finish well, but he won't beat the Red Bulls.
"I believe he will win races this year."
Despite his faith in Alonso and Aston Martin to win in 2023, Jordan feels that it will be difficult for the team to overcome Red Bull in a straight fight.
Alonso took the lead at the start of the Saudi Arabian Grand Prix but was repassed by Sergio Perez at the start of Lap 4 and despite a mid-race Safety Car ultimately finished 20 seconds behind the race winner.
Jordan said: "If I was Fernando Alonso, I know I would have a very fast and reliable car that can get him on the podium, which he's proven twice already. You can't get there by fluke, his speed is obvious.
"But I would look at the gap between him and Sergio Perez at the end of the race, the tyres were similar.
"If I was Alonso, I'd be targeting Perez and seeing how to get into his space and head.
"It was a very good start from Alonso but Perez made a great move and pulled away, despite the fact Alonso was desperate to hold onto the DRS.
"Alonso got whipped by an unbelievable Red Bull car, and it would probably happen again because keeping up with the Red Bull is too much for Aston Martin at the moment."